It's National Doughnut Day, put a ring on it... a fried, sugary one.
The first Friday of every June is National Doughnut Day, but you don't need an excuse to embrace the selection of doughnuts in Tucson.
Options range from the classic pink-frosted and sprinkled doughnut that Homer Simpson drools over to more recent favorites such as the maple-bacon glazed doughnut or the Hawaiian malasada.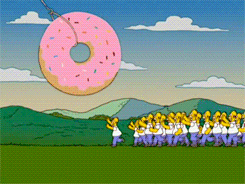 Alvernon Donut Shop
1450 S. Alvernon Way
The most charming of the bunch, this doughnut shop has been around for over 15 years. The owner, Po, is super friendly, and they have a core group of customers. Alvernon Donut Shop is the South Central Tucson doughnut dive.
Standout item: Maple Bacon Glazed Long John, Ginormous bear claw
Why you should go: Friendly staff, charming, B&B-like interior, Maple Bacon Glazed Long John.
Keep up with Alvernon Donuts on Facebook.
Amy's Donuts
101 E. Fort Lowell Rd.
Amy's Donuts sells fresh, vibrant doughnuts with toppings that seem limitless. Going big? Choose your own or opt for a frosted dozen (or half dozen) box. What fun!
Standout item: Heart Attack Doughnut
Why you should go: You will always be entertained — by the varied flavors and playful, Tucson-inspired murals that provide endless selfie backdrops.
For more information, visit amysdonuts.com.
Batch Cafe & Bar
118 E. Congress St.
Batch offers doughnut-centric desserts such as the Creme Brulee and El Churro. While the Congress location doesn't make it easy to grab a dozen the way to work, the patio provides top-notch people-watching.
Standout item: The Stud, Creme Brulee
Why you should go: Dozens of whisk(e)ys, grilled cheese sandwiches, local-roasted drip coffee.
For more information, visit batchtucson.com.
Donut Wheel
2630 S. Kolb Rd. • 4801 S. Campbell Ave. • 4524 W. Ina Rd. • 675 W. Valencia Rd.
Located near Golf Links and Kolb, this doughnut shop features a drive-thru and really cranks out some doughnuts. It's hard to know if they're always as busy as they were when we visited but the drive-thru line was longer than at a Starbucks.
Standout item: Apple Fritter
Why you should go: Their apple fritter is big, plump, thick, and only slightly crispy on the edges. It's heavy and a bit oilier than some of the others, but it's one of the best fritters I've tasted.
Keep up with Donut Wheel Ina Rd on Facebook.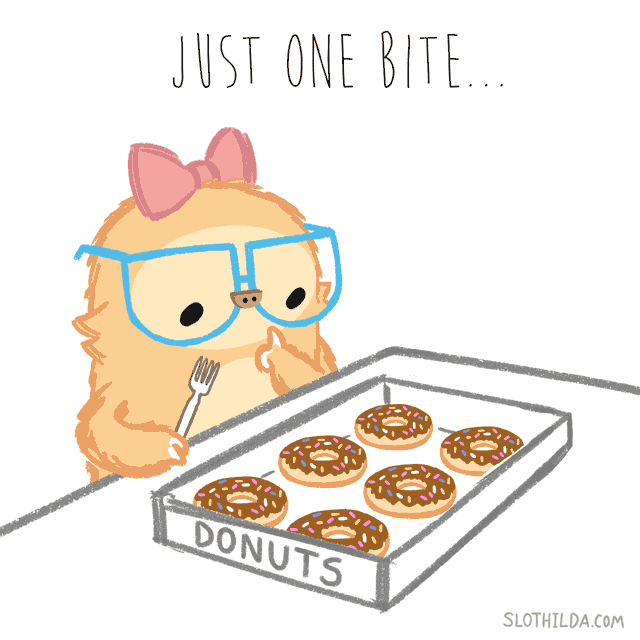 King Donut
150 W. Grant Rd.
If you've been confused as to whether King Donut is the same as Donut King, I'm here to assure you, yes, they are the same place. Although, for the record, their sign clearly says "King Donut" with the "King" on top of donut.
Standout item: Regular glazed
Why you should go: You could make a day out of this sketchy Tucson street corner. In addition to King's Chinese Restaurant, there is also the Grant Stone Supermarket — an experience in itself.
For more information, visit donutking.business.site.
La Estrella Bakery
5266 S. 12th Ave. • 120 South Avenida del Convento, Ste. 100
While assortments of donuts are available here, you'll find yourself returning for the assortment of Mexican pastries available, such as the piernas or galletas. Tortillas, tamales, and menudo are also available to bring home.
Standout item: Regular glazed
Why you should go:  This is one of the few places in Tucson that offer hot dog buns ideal for Sonoran hot dogs.
For more information, visit laestrellabakeryincaz.com.
Le Cave's Bakery
3950 E. 22nd St.
View this post on Instagram
Though we don't consult PETA on where we should eat, they ranked Le Cave's as one of the top six vegan-friendly doughnut shops in the nation.
Standout items: Apple Fritter, Regular Glazed, Mango Empanada
Why you should go: Vegan options and empanadas.
Keep up with Le Cave's Bakery on Facebook.
Prep & Pastry
6450 E. Grant Rd., Ste. 160 • 2660 N. Campbell Ave. (coming soon)
Ensuring you'll never spell it right, the illegitimate sister to New York City baker Dominique Ansel's Cronut® is only available in Tucson at one place. And that's Prep & Pastry.
Standout item: All the baked goods rock, but if you're wanting something of more substance, check out the Cast Iron Duck Confit Hash
Why you should go: If the doissant doesn't sway you, perhaps the breakfast will. It's worthy. But be patient. They get busy.
More info at prepandpastry.com.
Queen Donuts & Bakery
1108 W. St Marys Rd.
Located just west of the freeway on St. Mary's is Queen Donuts. There is no relationship between Queen Donuts and King Donut. Although, someone should open up a Prince Donut and Jester Donut just to add confusion to this Illuminati-like underground doughnut conspiracy.
For more information, visit queendonutsbakery.business.site.
Sweetscape Bakeshop at Casino Del Sol
5655 W. Valencia Rd.
Located inside the casino near the Bingo Hall, Sweetscape offers a variety of sweets and treats including doughnuts, gelato, pastries, desserts, shakes, floats, sundaes, breakfast sandwiches, and coffee beverages.
Over 15 varieties of freshly-made yeast and cake doughnuts are available in the bakeshop of Casino Del Sol, prepared by executive pastry chef Gina Skelton.
Standout item: Maple Bacon & Chocolate Doughnut
Why you should go: Specialty desserts, made-from-scratch breakfast sandwiches, and 18 flavors of house-made slow-churned gelato.
For more information, visit casinodelsol.com.
On the horizon:
Donut Bar
San Diego-based doughnut shop Donut Bar announced plans to open a location in downtown Tucson at 33 N. Sixth Ave. at the end of August 2019.
Keep up with Donut Bar on Facebook. 
Where are your favorite doughnuts in town? Let us know in the comments.
[This article was originally written on June 3, 2016, and most recently updated on June 7, 2019]