Start your engines & take a trip up the west coast.
Kingfisher is hitting the map again and bringing a new "Pacific Northwest" menu during its annual "Summer Road Trip" from Tuesday, June 18 – Sunday, June 30.
The summer promotion, in its 26th season, is a lot of fun because it features a wide variety of appetizers, entrees, desserts, cocktails, and regional beverages — changing it out every few weeks throughout the season.
Take a look at Kingfisher's Pacific Northwest menu with chef Jeff Azersky, consider which feast you're going to try first, and don't hesitate to make your reservations.
Kingfisher Road Trip Menu: Pacific Northwest
Appetizers
Crispy Fried Select NW Oysters – with Panko Crust and Kimchi Aioli ($9)
Roasted Cauliflower, Spinach Soup, Spiced Almonds ($7)
Salmon Candy and Smoked Salmon Belly – with Hot Mustard, Fuji Apple, Onion Jam, Capers, Hard Boiled Egg, and Crostini ($17)
Roasted Asparagus, Oyster Mushroom, Gold Beet Salad – with Pickled Mustard Seed Vinaigrette and Blue Cheese Tartine ($11)
Dinner
Grilled Venison Burger – with Onion Jam, Tillamook Cheddar, Brioche Bun, Yukon Gold Chips and Apple Slaw ($18)
Seared Alaskan Halibut with Arugula– Hazelnut Pesto, Fennel Parmesan Risotto, and Roasted Carrots ($32)
Grilled Arctic Char – with Fish Sauce-Smoked Mussel Vinaigrette, Pickled Beets, Grilled Asparagus, Roasted Yukon Gold Potatoes ($27)
Penn Cove Seafood Stew – with Mussels, Cod, Squid, Shrimp, Kielbasa, Wild Mushrooms, Mirepoix, Tomato Saffron Broth, and Garlic Butter Crouton ($26)
Desserts
Blackberry Blueberry Upside Down Cake – with Warm, Vanilla Ice Cream, and Caramel Sauce ($8.50)
Chocolate Hazelnut Crunch Tart – with Chocolate Cookie Crust, Cherry Raspberry Compote, and Whipped Cream ($8.50)
Drinks
Ovum, Big Salt, Riesling, Sauvignon Blanc, Gerwurztraminer, Muscat Blanc, Umpqua Coast, Oregon ($13)
10 Barrel "Apocalypse" IPA  (12 ounce can)($6)
Ketchikan Mary – Smoked Salmon Vodka, Kingfisher Bloody Mary Mix, Salted Rim, and Pickled Veggies ($10.50)
Olympic Kick – Blended Scotch, Irish Whiskey, Brovo Douglas Fir Liqueur, and Roasted Hazelnut Orgeat ($10.50)
Summer Road Trip 2019 Schedule
Take a glance at what's to come throughout the summer. Perhaps the meal of your dreams is on the horizon.
July 18 – August 1 – Great Plains Midwest menu with chef Jim Murphy
August 2 – August 15 – Cal-Hawaii menu with chef Fred Harris
August 16 – September 1 – Back East menu with chef Jeff Azersky
Take note: Kingfisher will be closed from July 1 – July 18 for vacation.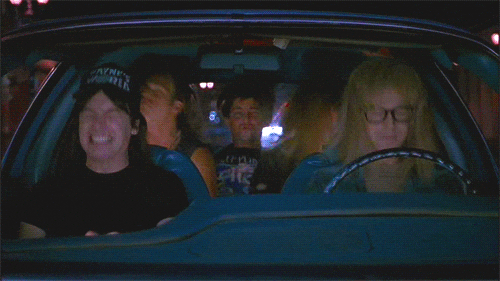 There's been a great addition this year, too. Guests can pick up a "punch card" to use each time they grab a bite at Kingfisher. If you end up buying five "Dinner Road Trip" entrees, you'll snag yourself a sixth one for free.
If you're not in the mood for anything on the special menus, the regular Kingfisher dinner menu you've grown to love will also be available.
Kingfisher is located at 2564 E. Grant Rd. For more information and to make reservations, call (520) 323-7739 or visit kingfishertucson.com.