Hop in the fast lane and check out the limited-time menu.
Pack light because this road trip will fill you up.
Kingfisher is preparing a "Great Plains/Midwest" menu for its annual "Summer Road Trip" from Thursday, July 18 – Thursday, August 1.
The summer promotion, in its 26th season, is a lot of fun because it features a wide variety of appetizers, entrees, desserts, cocktails, and regional beverages — changing it out every few weeks throughout the season.
Take a look at Kingfisher's Great Plains/Midwest menu — which features classics from the heartland of America —and consider which feast you're going to try first. Also, be sure to make your reservations.
Kingfisher Road Trip Menu: Pacific Northwest
Appetizers
Baked Pig in a Blanket – with garlic Kielbasa wrapped in puff pastry, grilled onions, and housemade beet mustard ($9)
Pan-fried Wild Rice Fish Cakes – whitefish, breadcrumbs, fresh apple sauce ($12)
Chilled Red Beet and Fresh Horseradish Borscht – with garlic chive cream ($7)
Deep Fried Lake Smelts – with skordalia dip, matzo, and garlic dusted ($8)
Entrees
A Mess of Pan-Fried Lake Perch – with green tomato chow chow, dill mustard potato salad, minted summer beans ($27)
Grilled, Half Indiana Duckling – with warm plum confiture, rye, and ginger carrots, ham scalloped potatoes ($25)
Grilled Northwoods Walleye – with grilled fennel-apple butter, wild rice pilaf, and minted summer beans ($27)
Apple Cider Braised Short Ribs of Beef – with ham scalloped potatoes, creamed corn, red onions, and red and green peppers ($28)
Desserts
Fresh Strawberry Shortcake – with strawberry and raspberry sauce, fresh whipped cream ($8.50)
Grandma's Lemon Ice Box Pie – blueberry sauce, fresh whipped cream ($8.50)
Beverages
"Lake Effect" – Brandy, Yellow Chartreuse, Tuaca, house cinnamon bitters, stirred, Up with a twist ($10.5)
"See You Amaro" – Fernet Branca, Amaro Lucano, Zucca Rabarbaro, on the rocks ($10.50)
"Continental Divide" – Botanist Gin, Lee Spirits Alpine Liqueur, Crème de Rose, lemon juice, Angostura bitters, Up, with Kingfisher cherries ($11)
Summer Road Trip 2019 Schedule
Take a glance at what's to come throughout the summer. Perhaps the meal of your dreams is on the horizon.
August 2 – August 15 – Cal-Hawaii menu with chef Fred Harris
August 16 – September 1 – Back East menu with chef Jeff Azersky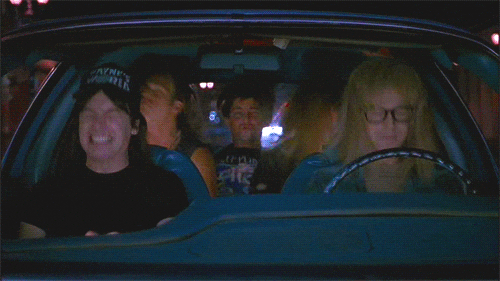 There's been a great addition this year, too. Guests can pick up a "punch card" to use each time they grab a bite at Kingfisher. If you end up buying five "Dinner Road Trip" entrees, you'll snag yourself a sixth one for free.
If you're not in the mood for anything on the special menus, the regular Kingfisher dinner menu you've grown to love will also be available.
Kingfisher is located at 2564 E. Grant Rd. For more information and to make reservations, call (520) 323-7739 or visit kingfishertucson.com.