An easy way to chill out & be cool this summer.
With the summer sun beating down on the sidewalks, creating an easy excuse to stay indoors, National Ice Cream Day couldn't have been timed more perfectly.
While there are plenty of ways you can celebrate the national holiday on Sunday, July 21, a few places in town have stepped up with special events or deals to cool you down.
So, check out this chilling list if you'd like to try something new or attend an event honoring the flurry treat.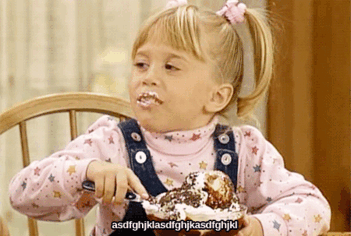 1912 Brewing Company
2045 N. Forbes Blvd., Suite 105
From 2 – 5 p.m., 1912 Brewing Company is serving up three different beer and ice cream pairings for the holiday.
You'll have the option to pair three brews with three flavors of Isabella's Ice Cream. The type of beer and flavors of ice cream have yet to be determined, but you can bet it'll bring you chills.
For more information, visit 1912 Brewing Company's Facebook event page. 
Elvira's
256 E. Congress St.
Here's where ice cream and wine unite.
Celebrate National Ice Cream Day with Elvira's in Downtown Tucson from 3 – 6 p.m. for a sherry wine education and tasting workshop, and a "Lustau Ice Cream Social."
Seats are $15 per person.
For more information, visit eventbrite.com. 
Nékter Juice Bar
2501 E. Grant Rd. • 2905 E. Skyline Dr.
Nékter Juice Bar wants you to try their Skoop vegan and dairy-free frozen ice cream with a "buy one, get one free" special all day long.
You'll have the option of a guilt-free Skoop treat in either chocolate or vanilla and get one free for yourself or someone lucky enough to visit the juice bar with you. Also, don't forget the toppings, such as vegan chocolate chips, cacao nibs, coconut flakes, or hempseed granola.
For more information, visit nékterjuicebar.com.
The Screamery
50 S. Houghton Rd. • 2545 E. Speedway Blvd. • 250 E. Congress St. • 5920 W. Arizona Pavilions Dr. • 5870 E. Broadway Blvd.
The Screamery is going the traditional route and reminding people that it's okay to mix fruit with your ice cream.
Throughout the day, they'll be offering $5 Old Fashioned Banana Splits. You can't beat that, right?
For more information, visit thescreamery.com. 
Yogurtland
2800 N. Campbell Ave.
There's an alternative to ice cream and Yogurtland is joining in on the festivities, too. You can take advantage of their "buy one, get one free" deal from 1 – 6 p.m. on the day.
For more information, visit yogurt-land.com.