A list of holiday events for the whole family.
Oh yes, the holiday season has come barreling into your December plans like the Polar Express in overdrive.
It's not a bad thing, though. Tucson has plenty of events that are worth celebrating. The hot cocoa is waiting to warm you up at one of these things to do in Tucson this holiday season, so get your planner and prepare to make room for an adventurous month.
CLICK THE EVENT BANNER FOR MORE DETAILS
Under the title of each event listed below, we've created a banner. If you click on it, the event times and location will appear as well as the option to add it to your Google calendar.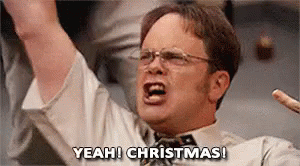 GET EARLY NOTIFICATIONS ABOUT UPCOMING EVENTS
Sign up for our 'Special Offers & Events' Newsletter and you'll keep up-to-date with events as they are announced.
Friday, December 20 – Sunday, December 22
Mercado District Holiday Bazaar
Here's an event that'll take the stress out of holiday shopping.
The Mercado District Holiday Bazaar is family-friendly with puppet shows by local puppet troupe In Shadows, holiday window installations by the MSA Annex shops and restaurants, photo booths, mariachis, folklorico, and more.
The Holiday Bazaar is taking place over the course of three days this year. …read more.
Saturday, December 21
The Office Christmas Episodes with Molecular Munchies at Casa Film Bar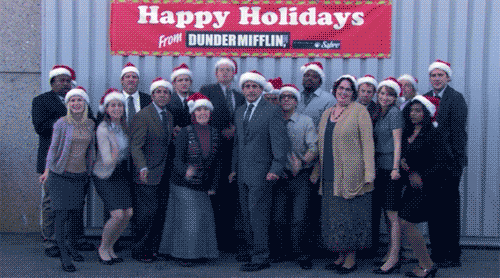 The film bar will be blowing through all the Christmas episodes of The Office — that's what she said.
On top of that, you can grab a beer from the multiple taps or fridges, and order a bite to eat from Molecular Munchies, which will be conveniently parked outside. …read more.
Tuesday, December 24
Gingerbread Workshop at The Ritz-Carlton, Dove Mountain
Here's an awesome thing to do right before Christmas.
Everyone's to join the award-winning pastry team and create their own gingerbread house. Tickets are $50 per person, and it's limit to four guests per house.
Also, you'll need to make reservations by calling (520) 572-3401. …read more.
Multiple Dates
"Miracle on Congress St." brings Christmas cheer to downtown Tucson
Seasonal greetings to all Tucsonans as Miracle on Congress St. returns for another season of fun on Friday, November 29 – Sunday, December 22.
While the rest of downtown continues its day to day hustle, the whimsical paradise of lights, jingle bells, festive songs, adoptable pets, and cocktails are brightening up the corner of Congress Street and Fifth Avenue. …read more.
Holiday Nights at Tohono Chul
The holiday season is in full swing at Tohono Chul from Friday, December 6 – Saturday, December 21.
Stroll along the paths of the park, which are garlanded with over a million twinkling lights. That's not all, though. There's going to be musicians and artists performing throughout the gardens.
Don't forget to sip on some hot chocolate and enjoy the tasty treats, too.  …read more.
Luminaria Nights at Tucson Botanical Gardens
https://www.instagram.com/p/B5VhIyCBQtY/?utm_source=ig_web_button_share_sheet
From Friday, December 6 – Sunday, December 15, the Tucson Botanical Gardens is hosting its Luminaria Nights.
If you decide to visit you'll find a Poinsettia Pavilion featuring a 10-foot poinsettia tree, an enhanced Garden Snowfall Experience, more than 3,500 luminarias, Korean lanterns, the Grinch, and Santa's Mailbox.
You'll also find food and drinks and enjoy a musical lineup featuring the Manhattan Dolls and many more talented Tucson musicians. …read more.
Marana Christmas Express
From Friday, December 6 – Monday, December 23, the Marana Christmas Express returns to 14901 N. Wentz Rd. in  Marana.
Enjoy a 20-minute train ride through amazing Christmas light displays, let the kids bounce on jumping pillows, hang out at the petting zoo, take pictures with Santa, and intake some hot chocolate and fresh baked treats. …read more.
Holiday Cocoa & Cocktails at Loews Ventana Canyon Resort
The holiday season has arrived at Loews Ventana Canyon Resort, and it has brought along specialty cocoa and cocktails from Sunday, December 1 – Wednesday, January 1.
The crew at the resort's Cascade Lounge has put a creative spin on the classic drink that's meant to warm you up and imitate jolly feelings deep down in your belly.
There's going to be a few variations of cocoa for kids to enjoy, but adults will have the option to pick from one of the two locally-inspired cocktails — or both if you need some extra Holiday spirit. …read more.
Afternoon Holiday Tea at Loews Ventana Canyon Resort
Starting on Friday, December 6, you can taste different kinds of holiday tea at the Loews Ventana Canyon Resort, and it even comes with snacks.
In total, it's a three-course tea service with champagne, loose leaf tea, finger sandwiches, scones, and a variety of delicious holiday pastries.
The tea services are every Friday and Saturday in the month of December. Seats are $45 per person and seating times are at noon and 2:30 p.m. …read more.
Tapas & Tonics at the AC Hotel: every Thursday this month
The downtown hotel is bring a taste of Spain this holiday season.
Starting on Thursday, December 5 from 5 – 7 p.m., you can relive your memories of a fall vacation to Madrid in with gintonics served in Spanish style and small tapas plates on the side.
There's also going to be live music by AmandaRochelle and Natalie Pohanic, and the lineup will alternate each week. …read more.
December Zoo Lights at Reid Park Zoo
The zoo is packing this year's event with falling snow, live music, photo opportunities with Santa Claus, S'mores, sweet treats, hot cocoa, and more.
Admission is $10 per person, $6 for kids between the ages of 2 and 14 years old, and anyone younger can get in for free. …read more.
There's going to be a lot of great things to do and things to purchase from 4 – 8 p.m.
You can expect to find holiday treats like hot cocoa, soup, and cider or sit by the fire with friends while roasting marshmallows. In addition, there will be handcrafted items like soaps, creosote bundles, salves, and more. …read more. 
Know of any other food-related events? Let us know in the comments.