If you're looking for Mexican food — good, authentic Mexican food — south Tucson is a great place to find it.
There's no doubt that mouthwatering Mexican food is available throughout all of Tucson. But southern Tucson, located only an hour north of the border, offers some of the most authentic Mexican food in the city.
Many Southside restaurants are family owned and some have been around for upwards of 20 years. One has been open for over 75. Good Mexican food in a restaurant with great family history is hard to beat.
Authentic eats to expect
South Tucson Mexican restaurants feature everything from authentic enchiladas, chile relleno, tamales, and tacos, to traditional aguas frescas, such as Jamaica — a beverage made from red hibiscus flowers — and horchata — a sweet rice drink.
To further investigate the best Mexican food in the south, we reached out to four well-known Tucsonans — DJ Herm Guzman, Ben's Bells founder Jeannette Maré, Visit Tucson's Dan Gibson, and two-time Tucson Iron Chef Danny Perez.
Herm Guzman
"The best Mexican restaurants are south of 22nd," Herm Guzman said. "I took an old boss of mine to BK Carne Asada & Hot Dogs once. My boss, with some concern in his voice, asked, 'Where are you taking me?! I can't understand any of the signs on this street!'" Guzman's response? "That's how you know the food's gonna be amazing."
"The best taquerias are the ones where you have to wipe down your own table before taking a seat — not because the staff doesn't care, but because they're too busy to do it right away," Guzman said.
"Bonus points if an enterprising gentleman in a sparkly Virgin Mary ball cap quickly bounces from table to table offering to sell you the latest, greatest blockbuster movie bootlegs," he said.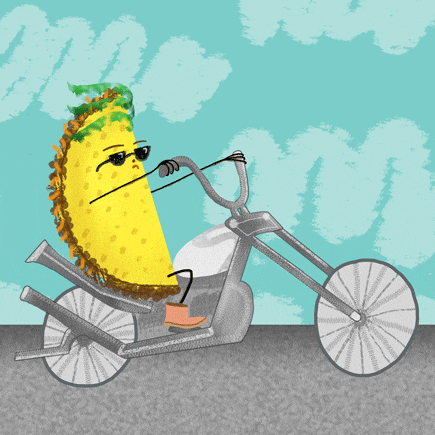 Jeannette Maré
Jeannette Maré grew up visiting the now-closed La Fuente restaurant for special occasions, admiring both the food and the mariachi.
Among the many reasons why Maré shares a love for Mexican food is that it can always be vegetarian-friendly.
"I love enchiladas, beans, salsas, and great tortillas. Any time someone does something interesting with vegetables, I'll order it," she said.
"Obviously the food has to be good, but for me, it's a big atmosphere thing," Maré said.
"It's a feeling — if I walk into a place, and I feel like I'm in Mexico," she said. "Mexico is so friendly. That's probably why I like the less fancy Mexican restaurants more because they're just so welcoming and warm."
Dan Gibson
And while Dan Gibson doesn't necessarily think he's the person who gets to decide what's good from bad in Mexican food, he undoubtedly enjoys eating it.
"I enjoy delicious things as much as, or maybe more than, most," Gibson said. "But in the end, to me, it's about authenticity."
"What Tania's 33 does is wildly different than what they do at El Merendero, but no one would argue that both aren't authentic and deeply sincere in their approach to making great food."
"I feel like I have a different favorite Mexican restaurant on the Southside all the time," he said. "Whether that's a truck parked in a dirt lot or a sit-down place like Mi Nidito. I like it all. Who wouldn't? But I'm a taco fan to the end. It's the perfect dish."
Danny Perez
On the other hand, Danny Perez grew up eating and cooking Mexican food. He says a good Mexican restaurant is a combination of delicious food, quality ingredients, and a welcoming environment.
"A good house salsa says a lot," he said. "Or when the meal comes with a little serving of sour cream or Pico De Gallo without having to ask for it."
---
"And when you can tell the restaurant is family run, that to me, is an indication of a good restaurant," said Perez, who is originally from Mexico City."
---
"I also think it's good to recognize that there are a lot of really cool, different styles of cooking Mexican food," Perez said. "Theresa's Mosaic Cafe's use of black beans is different than everyone else's. Or even at Mariscos Chihuahua, the cooking is different — you get a little bit of a coastal feel."
If you're an enthusiast for Mexican food, below are 17 Mexican restaurants to try in South Tucson.
Casa Valencia Seafood Bar & Grill
1825 W. Valencia Rd.
As you can imagine, Casa Valencia brings seafood to Valencia Road in Tucson. But not just any seafood.
Stand out items include shrimp skewers, grilled octopus served with garlic, celery, and green chili, and of course, the famous bacon-wrapped shrimp stuffed with cream cheese on a bed of french fries.
In addition to the location on Valencia, Casa Valencia has a second location on Campbell Avenue.
For more information, visit casavalenciarestaurant.com.
Crossroads
2602 S. Fourth Ave.
South Fourth Avenue has Mexican restaurants on nearly every corner.
Serving Tucson for over 75 years, family-owned Crossroads is certainly authentic to South Tucson. As Perez said, "Crossroads is a staple in town."
Crossroads prepares each of their dishes with fresh ingredients and produce, including fresh fish and meat for flautas, tacos, enchiladas, burros, and chimichangas.
Although the meat is tasty, the restaurant also offers noteworthy vegetarian plates.
For more information, visit crossroadsfinemexican.com.
El Indio 
3355 S. Sixth Ave.
El Indio — Spanish for the Indian — has been serving Tucson for more than 20 years.
Like many others mentioned, your meal begins with a complimentary serving of chips and salsa, but El Indio also provides bean dip. The salsa, stored in a ketchup bottle, has received mixed feedback. Some say it's too mild, while others think it's too hot. What do you think?
El Indio's menu is pretty large. You'll probably find yourself reading it over and over again, debating on what to order.
Among the many items offered, the restaurant features deep fried and soft tacos, chimichangas, burros, tostadas, four different kinds of cheese crisps, and a small section of seafood entrées. The enchiladas are a fan favorite.
Keep up with El Indio on Facebook.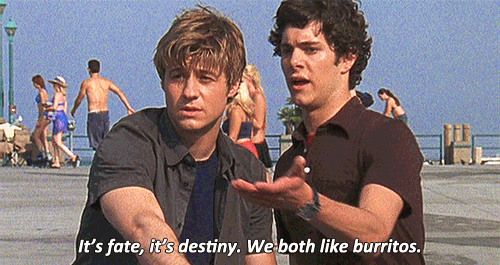 El Merendero
5443 S. 12th Ave.
El Merendero is one of Guzman's favorites.
The restaurant — which is Spanish for the picnic area or outdoor cafe — offers traditional Mexican dishes and seafood. But don't worry, El Merendero is much more than a picnic area, and it's not outdoors.
El Merendero shares the same owner as local southside spot Asadero y Taqueria Sonora, located on Irvington and Sixth Avenue. Though the owner is the same and both serve great food, the two restaurants are very different.
Asadero y Taqueria Sonora is, well, a taqueria, while El Merendero is a full-service restaurant.
El Merendero offers a large menu with even larger portions, plus Sonoran-style cocktails and beer. It's hard to go wrong when choosing El Merendero for dinner (or lunch or breakfast).
For more information, visit the El Merendero Facebook Page.
Guillermo's Double L
1830 S. Fourth Ave.
Another Mexican restaurant located on South Fourth Avenue is Guillermo's Double L, which has offered Mexican food since 1948.
Guillermo's serves classic Mexican dishes, but one of the most popular items are the topopo salads, which are salads served in a giant, crispy corn tortilla coated in refried beans and served with lettuce, peas, carrots, tomatoes, cheese, and your choice of meat. The gorditas and jalapeno cheese crisps are also notable.
If you live closer to midtown Tucson, you may have passed by Guillermo's sister restaurant, Cinco De Mayo Mexican Restaurant & Seafood, on Fort Lowell and Dodge. Both restaurants offer the same menu.
For more information, visit the Guillermo's Double L Facebook Page.
Jalisco Restaurant & Tortilleria 
425 W. Irvington Rd.
Open for breakfast, lunch, and dinner, Jalisco is half tortilleria, half restaurant. You can't go wrong eating in a tortilleria, where you know you'll be served fresh, house-made tortillas.
In addition to tacos and burritos, Jalisco offers tamales, quesadillas, tortas, and soup — for all you menudo lovers out there.
When you're ready to take a trip to the cashier at the end of your meal, you'll find yourself surrounded by individually wrapped cookies, bread, tortillas, and Mexican candy, like Paleta Payasos. How could anyone resist a chocolate-covered marshmallow shaped like a clown?
For more information, visit tortilleriajalisco.com.
Little Mexico
698 W. Irvington Rd.
The Palomarez and Estrada families opened Little Mexico in 1993. In the last 23 years, Little Mexico has held strong on the value of family.
Each dish at Little Mexico is made from a family recipe, including tamales, chile rellenos, chile con carne, chorizo, and even the salsa. And of course, the dishes are made fresh daily.
Not only is the family heavily involved in food creation, but most of the employees are also Palomarez and Estrada relatives.
Little Mexico runs a sister business on Valencia — Little Mexico Steakhouse — which also offers Mexican dishes, in addition to mesquite grilled steaks.
For more information, visit littlemexico-tucson.com.
Mariscos Chihuahua
3901 S. Sixth Ave. • 435 W. Irvington Rd.
Mariscos Chihuahua has several independently-owned locations in Tucson and Phoenix.
In 1971, the family behind Mariscos Chihuahua opened a small mariscos — Spanish for seafood — stand in Nogales. The stand eventually turned into a full-service restaurant in 1994.
Among the many seafood dishes and cocktails offered, Mariscos Chihuahua offers octopus, shrimp, marlin, oysters, scallops, sea snails, and calamari. By far, the fan favorite is the shrimp or fish culichi — sautéed shrimp or fish served in a creamy green sauce. According to Mariscos Chihuahua, the culichi is "the dish that made us famous."
For more information, visit mariscoschihuahua.com.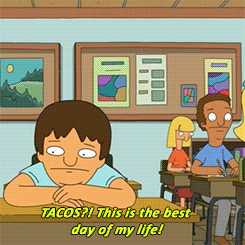 Micha's Restaurant 
2908 S. Fourth Ave.
The Mariscal family opened Micha's Restaurant in 1976.
"Micha's has really good micheladas and really good chile rellenos," Perez said.
The various soups at Micha's are highly recommended, most notably the menudo and the albondigas — Spanish for meatballs.
Micha's took the gold in 2010 for Best Menudo by Tucson Weekly, and have been up for Best Southside Restaurant since.
For more information, visit michascatering.com.
Mi Nidito
1813 S. Fourth Ave.
If you're from Tucson, you've definitely heard of Mi Nidito. It's one of Maré's favorites.
Mi Nidito — Spanish for my little nest — has been serving Mexican food since 1952. The family-owned restaurant, opened by Sonoran couple Ernesto and Alicia Lopez, is now into its third generation.
If you know anything about Mi Nidito, you know former President Bill Clinton visited the restaurant in 1999. His order is now named the President's Plate, which includes a bean tostada, birria taco, chicken enchilada, beef tamale, and chile relleno.
If you go, prepare to wait.
For more information, visit minidito.net.
Perfecto's Mexican Restaurant
5404 S. 12th Ave.
Perfecto's was opened by Perfecto Leon, once known as The Tamale Man. Leon started his business when he began selling tamales in front of a Tucson Safeway 20+ years ago.In 2009, Perfecto's Mexican Restaurant was born.
The restaurant is sandwiched in a tiny strip mall slightly across from El Merendero. The building may be easy to miss, but the food is definitely worth the search.
Perfecto's is open for breakfast, lunch, and dinner, and offers traditional Mexican dishes, which, of course, include tamales. What would Perfecto's be without tamales from The Tamale Man himself?
As an added bonus, the plates are fairly large, so make sure to stop by with an empty stomach.
For more information, visit perfectosrestaurant.com.
Rigo's Restaurant 
2527 S. Fourth Ave.
Rigo's is another one of Guzman's go-to Mexican restaurants, and it's a go-to spot for a lot of others, too.
The large menu features breakfast, lunch, and dinner, including tacos, burros, fajitas, enchiladas, taco salads, and ten different styles of chimichangas. If you can't decide what to order, the restaurant also offers a full buffet for each meal of the day.
To further add to the restaurant's ambiance, Rigo's features live mariachi on Sundays from 1 – 2 p.m.
Rigo's has two locations in Tucson, one in the south, and the other on Oracle near Orange Grove.
Keep up with Rigo's on Facebook.
Tacos Apson
3501 S. 12th Ave.
Named after Mexican rock band Los Apson, Tacos Apson is a taco lover's dream.
Apson is one of Perez's favorites. "Apson has great cabeza tacos — they're delicious," he said. "My mouth just watered thinking about them."
Take a seat at the front counter of Apson and watch the cooks prepare your order, or better yet, smell the delicious costillas — Spanish for ribs — cooking on the open grill.
Tacos are served plain, but Apson offers a salsa bar filled with pickled carrots, onion, jalapeños, and several different salsas. If you aren't in the mood for tacos, the taqueria-style restaurant also serves burros, tortas, and Sonoran hot dogs.
And if that's not enough, prices start as low as a couple bucks.
For more information, visit tacosapson.com.
Taqueria Pico De Gallo
2618 S. Sixth Ave.
"Pico De Gallo is one of my favorites," Maré said. "When someone is visiting and they want real Mexican food, Pico De Gallo is what I always recommend."
And Maré isn't the only one with a love for Taqueria Pico De Gallo.
"Taqueria Pico de Gallo was my first love down there," Gibson said. "I'd eat there every day if I could."
The specialty dish at Pico De Gallo is consistently the fish taco, which won the reader's pick for Best Fish Tacos in 2013 by Tucson Weekly.
Pico De Gallo serves tacos under $2 and burros and tortas for $6+. If the price doesn't draw you in, the freshly made corn tortillas will.
After you're finished eating, make sure to try a raspado in one of Pico De Gallo's six flavors.
For more information, visit Taqueria Pico De Gallo on Yelp.
Taqueria Porfis
3553 S. 12th Ave.
Taqueria Porfis — home of the potato taco. Although potato tacos are common in Mexico City and Guadalajara, it's unclear where the potato taco actually originated. But Porfis has 'em.
Porfis began in 2001 in Nogales, Mexico with a single taco stand. The taco stand soon turned into two restaurants — one in Tucson, and one in Nogales.
While the menu isn't large, Porfis is one of the few places in Tucson to offer potato tacos. Stuffed with potatoes, carne seca, tomatoes, lettuce, and sour cream, the tacos are inexpensive and delicious.
For crunchy tacos, order the tacos dorados. For more of a soft taco, or in this case, a steamed taco, order tacos al vapor.
Porfis also offers potato chimichangas, served with the same filling as the tacos.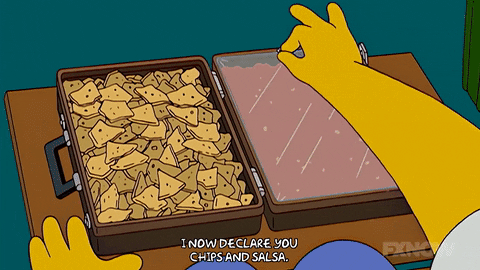 For more information, visit Taqueria Porfis on Yelp.
What's your favorite Mexican restaurant in South Tucson? Let us know in the comments.