Three breweries unite as one for the special event.
Valentine's Day is all about love and rosebuds, but this one's for the beer buds.
Ten55 Brewing and Sausage House is hosting a "Beer Buds" beer-pairing event from 11 a.m. – 10 p.m. on Wednesday, February 13.
Ten55 Brewing is opening its doors to join forces with Dragoon Brewing Company and Pueblo Vida Brewing Company. Each will be bringing their best to the plate to create flights of brews and sausage. 
If you think about it, this might be the most interesting trio since the Three Amigos.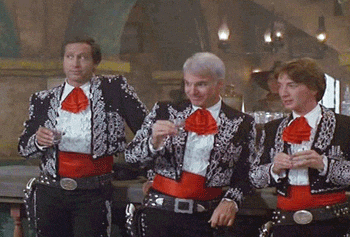 If you have yet to eat at Ten55, it may be time to stop by as Ben Forbes of Forbes Meat Company joins Ten55 executive chef Ivor Cryderman to create three specialty sausages.
The pairings will be $15 and available until they run out. Also, from 7 p.m.each brewery will be handing out free swag.
"Beer Buds" Sausage & Beer Pairings
Prickly Pear and Ghost Pepper Slider – topped with purple cabbage slaw

Paired with the Dragoon Refraction Pale Ale

Verde Chorizo Slider – with peppers and onions

Paired with the Pueblo Vida's Hecate Dark Lager

Mole Sausage Slider – with Queso Fresco

Paired with the Ten55 XOXO Coffee Stout
Ten55 Brewing and Sausage House is located at 110 E. Congress St. For more information, visit Ten55 Brewing and Sausage House's Facebook event page.