With the year coming to an end, many are thankful for what they've been able to accomplish in 2020 — a year that's delivered plenty of changes.
However, the methods of "supporting local" are evolving in such a way that it's becoming more and more convenient to enjoy your favorite slice of pizza or decadent ice cream cone. One of these "new" ways to grab a bite to eat is actually something that's been around for years, but 2020 has allowed old trends to become trendy once again — much like the rekindling of drive-in theaters.
So, behold the takeout/service window.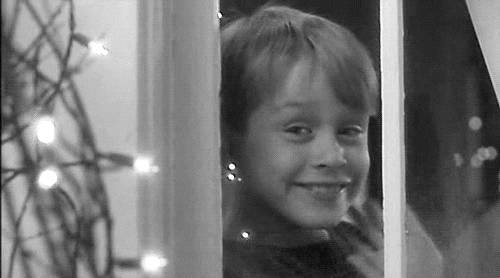 Several spots in town have either been utilizing a new takeout window in recent months or have seen a spike in customer usage at their window/pickup options that have been available for years.
As a reminder, here are a few restaurants and shops (not all of 'em) that are making the most out of their takeout windows.
Anello
222. E. Sixth St.
The pizzeria is pumped about its new window and has been slinging pizzas to customers the last couple of weeks. Another perk about this window is that you can order right in the alley, which is next to Crooked Tooth Brewing Company, and they'll bring it over to the brewery while you're enjoying a beer.
For more information, visit anello.space.
ATL Wings
802 N. Fourth Ave.
The Chandler-based wing restaurant features fresh, never-frozen chicken wings with over 20 sauce options: six dry rubs, seven red hot sauces, seven barbecue sauces, teriyaki sauce, and sweet & tangy sauce. Also, they've got a pretty awesome service window to get your online order.
For more information, visit atlwings.com.
Barista del Barrio
1002 N. Grande Ave.
The two walk-up windows give customers the opportunity to order signature drinks, like the Barrio Hochesso (horchata with espresso). It's combined with creamy, cinnamon-heavy horchata, as well as burritos and croissant sandwiches. Everything is made to order and is a Briones' family recipe.
Keep up with Barista del Barrio on Facebook.
The Boxyard Tucson
238 N. Fourth Ave.
It'd be silly not to include The Boxyard in this list because every business in the courtyard is equipped with a slick to-go window. Aside from the bar, there's Freight Train Coffee, Spice Box, Sal's Fat Slice, Nhu Lan Vietnamese, and Percheron.
If you dig the storage container look, check out the MSA Annex, which is mentioned a little further down in this article.
For more information about each business, visit theboxyardtucson.com.
Brooklyn Pizza Company
534 N. Fourth Ave.
The pizza joint on Fourth Avenue is making the most out of its service window, making sure that anyone wandering by can order a warm meal late at night. As of right now, you can order until midnight on Friday nights and you can also chomp down on your slice and garlic knots next door at Sky Bar.
For more information, visit brooklynpizzacompany.com.
Cafe Passe
415 N. Fourth Ave.
The coffee, breakfast, and lunch spot is open once again, and on top of the spiffy new service window, they've got the patio set up nicely for a socially distanced experience. If you've never spent time back there, you've got to check it out soon while the weather is perfect.
For more information, visit cafepassetucson.com.
CERES
77 W. Washington St.
Aside from pasta, CERES offers ready-made sandwiches, salads, and baked goods such as pastries and loaves of bread. The tiny cafe only has one seat, hence the to-go model.
Although pasta is the star, they've got a full espresso menu using locally roasted specialty coffee. The menu features the classics along with seasonal specials. Furthermore, their house-unsweetened almond milk is made from raw almonds. Teas and soft drinks are also available.
For more information, visit cerestucson.com.
Coffee Times
3401 E. Speedway Blvd.
Founded in 1999 by Michael Cripps, his brother Jeremy, and his uncle, David Mannell, Coffee Times is a family-owned coffee shop that's no stranger to the service window. The shop features both drive-thru and walk-up windows, serving coffee and espresso drinks, smoothies, and baked goods sourced from other local Tucson eateries.
Keep up with Coffee Times on Facebook.
Exo Roast Co.
403 N. Sixth Ave.
Here's an easy way to grab a warm (or cold) coffee to get your day goin'. There's a bit of construction taking over most of the area near Exo Roast, but they'd love to share a great conversation to help drown out the sound of the nearby builders.
Keep up with Exo Roast on Instagram.
HUB Ice Cream Factory
245 E. Congress St.
They're open daily at noon, so if you're taking a stroll downtown, it may be better with an ice cream cone in hand. The shop recently teamed up with the creator of Isabella's Ice Cream, Kristel Johnson, who brings in at least a decade of experience in making handcrafted ice cream.
For more information, visit thehubicecream.com.
Monsoon Chocolate
234 E. 22nd St.
This takeout window is pretty sweet — literally. The world-class chocolate makers recently installed the new order window so that you can grab your online orders, or even place an order right on the spot. Additionally, they are now open five days a week from 10 a.m. – 4 p.m. on Tuesday – Saturday.
For more information, visit monsoonchocolate.com.
MSA Annex
267 S. Avenida del Convento
There's a lot of fun happening at the MSA Annex, including some tasting food from Beaut Burger and Kukai Fresh Japanese Kitchen. Be sure to hit up Decibel Coffee Works for a warm brew and Westbound for a much colder brew.
For more information, visit mercardodistrict.com.
Sonoran Brunch Company
1060 S. Kolb Rd.
What's better than brunch on-the-go? The menu features plenty of Sonoran-inspired brunch dishes to keep you coming back to the service window.
Keep up with Sonoran Brunch Company on Facebook.