Mondays should be a piece of cake (or whatever else you're craving)
Nothing brings on a case of the Mondays like craving a food adventure and discovering that one restaurant after another isn't open on Mondays.
But you're in luck! Finding that perfect meal to get your week rolling in the right direction doesn't need to be a treasure hunt. However, consider this your treasure map because we've marked x's on a few spots — 15 to be exact. 
Without further ado, the following 15 establishments act as some stellar go-to's when Monday dining is calling your name (Reminder: This is only a few and not all).
Bison Witches Bar & Deli
326 N. 4th Ave.
View this post on Instagram
With over 20 made-to-order sandwich options and portion sizes that are out of this world, Bison Witches is a good one to have in your Monday arsenal.
Open 11 a.m. – midnight, they've got you covered from lunch to dinner and beyond. They also offer Happy Hour specials from 3 p.m. – 7 p.m.
Check out the full menu at bisonwitchestucson.com.
Blanco Tacos + Tequila
2905 E. Skyline Dr.
Looking for a restaurant with a dog-friendly patio that celebrates Happy Hour and is open on a Monday? Look no further because Blanco Cocina + Cantina checks all of those boxes.
Open from 11 a.m. – 9 p.m. and offering Happy Hour specials from 3 p.m. – 6 p.m., not to mention the beautiful view of the Catalinas and notable guacamole, this is a good one to have on your list of Monday dining destinations.
For a glimpse at their menus, visit blancotacostequila.com.
Birrieria Guadalajara
304 E. 22nd St.
Serving up quality taste and fresh ingredients, this small taco shop at the corner of E. 22nd Street and S. 4th Ave. is nothing to be overlooked.
With Monday hours from 7 a.m. – 6 p.m., you can schedule them in on your drive to and from work with ease.
For a look at their full menu, orderbirrieriaguadalajara.com.
Choice Greens
2829 E. Speedway Blvd. • 1825 E. River Rd. #119
If you're like me, you dig the chance to customize your meals when dining out. At Choice Greens, that's not just welcomed but an outward offering on their menu. And now, with two locations in Tucson, it's even easier to get your Choice fix of freshness.
Both locations are open Mondays from 11 a.m. – 8 p.m.
You can check out their menu at choicegreens.com.
The Coronet
198 W. Cushing St.
Offering a seasonally-inspired menu that includes organic fruits and vegetables when possible and proteins that are ethically sourced, The Coronet is quite a gem here in Tucson.
Open from 5 p.m. – 9 p.m., you can count on an evening of high-quality cuisine and live music on the patio for a sensory-pleasing way to wind down your Mondays.
Learn more about The Coronet by visiting coronettucson.com.
Fini's Landing & The Landing
5689 N. Swan Rd. • 8195 N. Oracle Rd.
Looking for a family-friendly Monday option that will welcome your love for the beach, flip-flops, and straw hats with open arms? Well, we've got a double whammy for you with The Landing and Fini's Landing, visions brought to life by Tucson natives, Scott and Fini.
Each location is intended to vibe of waterfront communities ranging from the Caribbean, the Florida Keys, Mexico, and Southern California. Both are open on Mondays from 11 a.m. – 10 p.m., too.
Check out their menus at finislanding.com and landingov.com.
India Oven
2727 N. Campbell Ave.
View this post on Instagram
Mr. and Mrs. Bhatti have been sharing their homemade Indian cuisine for over 25 years now, including a plethora of vegetarian and gluten-free options. And, lactose-intolerant friends rejoice, if you ask nicely they can even make any dish dairy-free.
India Oven is open on Mondays for lunch (including their buffet) from 11 a.m. – 2:45 p.m. and dinner from 5 p.m. – 8:45 p.m.
Find their full menu by visiting their Facebook page.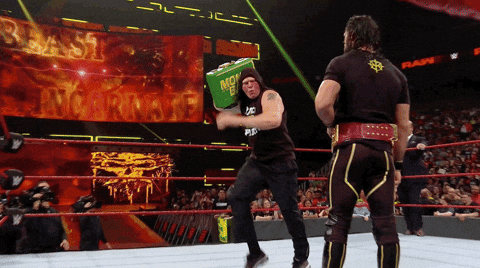 Kazoku Sushi & Japanese Cuisine
4210 E. Speedway Blvd.
Family-owned and operated Kazoku Sushi & Japanese Cuisine is a small restaurant with mighty flavor. Their comprehensive menu of Japanese and Korean food plus rice wines and beer make it easy to understand why they've been an east side staple now for the better part of two decades.
Kazoku is open Mondays from 11:30 a.m. – 3 p.m. and 4:30 p.m. – 9:30 p.m.
For more information, visit kazokurestaurant.com. 
Kon Tiki
4625 E. Broadway Blvd.
View this post on Instagram
Kon Tiki has been serving up Aloha via exotic cocktails and flavorful foods for nearly 60 years now; going strong as they prove to be one of the last original outposts to survive what's been deemed a "tiki bar depression."
Home to the world's largest collection of Milan Guanko carved tikis and assorted island curios, you won't be disappointed to include this truly unique spot in your Monday rotation.
Kon Tiki is open Mondays from 11 a.m. – midnight with Happy Hour specials from 4 p.m. – 7 p.m.
Explore their full list of menus at kontiki.com.
Little Love Burger
312 E. Congress St.
Whether you're downtown for a show, work, or simply biking around, Little Love Burger aims to be a spot well worth a visit. Whether you're into the classic burger setup or dig some funk in your between-the-buns flavor, they've got you covered. Oh, and their tots and coleslaw never disappoint either.
Little Love Burger is open on Mondays from 11 a.m. – 9 p.m.
Check out their menu at littleloveburger.com.
*DISCLAIMER: Little Love Burger will be closed on Mondays through August 15th in honor of the summer slow down. 
Shish Kebab House of Tucson
5855 E. Broadway Blvd.
Shish Kebab House of Tucson is on a mission to serve tasty food packed with vibrant flavors and plenty of love. This family-owned and operated restaurant delivers dishes that range from Mediterranean favorites to Jordanian cuisine, all to be enjoyed from the comfort and intrigue of their culturally-inspired atmosphere.
Gather the fam and plan a Mediterranean Monday, when Shish Kebab House of Tucson's hours are 11 a.m. – 8:30 p.m.
To learn more, visit shishkebabhousetogo.com.
Tacos Del Rancho
6421 N. Oracle Rd.
Family-owned and operated Tacos Del Rancho has taken the northwest side by storm, offering a variety of a la carte taco options as well as dishes that pack a punch of Sonoran flavor. Their team takes pride in providing fresh, authentic cuisine which includes homemade corn and flour tortillas as well as their salsas.
From breakfast to lunch and supper to late-night snacks, Tacos Del Rancho has you covered, and yep, that includes Mondays with hours of 7 a.m. – 10 p.m.
Learn more about all they're serving up at tacosdelrancho.com.
Tanias 33
614 N. Grande Ave.
Breakfast plates, burrito bowls, and nachos, oh my! Tanias 33 never ceases to satisfy the bellies of the Tucson masses. For more than 30 years, they've been serving Sonoran and vegan Mexican food — full of love — from the heart of Tucson's Barrio Hollywood.
Whether on your way to work or school or for your journey home, Tanias 33 is a sure-to-please choice any day of the week. For the sake of this roundup, though, their Monday hours are 7 a.m. – 5:30 p.m.
Explore their menu by visiting taniasongrande.com. 
Transplant Pizza
4605 E. Speedway Blvd.
View this post on Instagram
Detroit-style pizza is a delicacy all its own, and Transplant has brought it to Tucson in such a game-changing way. From their flavor-packed specialty pizzas and impressive list of toppings for a build-your-own experience to their savory sandwich and salad options, it's hard as heck to pass up an invitation to the pizza joint.
Open Mondays from 11 a.m. – 8 p.m., you can make your way through all of their delicious offerings. Not to mention, though I will, they share a space with its sister concept, Craft, A Modern Drinkery. What more do you need?
Survey the menu ahead of time at transplantpizza.com.
Zio Peppe
6502 E. Tanque Verde Rd.
What happens when you combine the flavors of Southern Arizona with the inspiration of Italian-American cuisine? Why, you get Zio Peppe, of course.
A name that means "Uncle Joe" in Italian and is, in part, a tribute to co-founder chef Mat Cable's uncle, Joe Sottosanti, who opened Tucson's first Sicilian pizza place, Tesseo's Pizzeria, nearly 50 years ago. Talk about heritage.
Stop in on a Monday where you can embrace their casual gourmet vibe from 11 a.m. – 9 p.m.
Check out more of what they're dishing out at ziopeppeaz.com.