Indulge in a creamy, steamy cup of chocolatey goodness.
Few things are better than curling up with a hot cup of cocoa when the temperatures drop.
These hot chocolate recipes (and add-ons) will keep you cozy — fireplace or not — regardless of your relationship status.
Peppermint Marshmallows to Add to Hot Chocolate
In the past, Prep & Pastry served hot chocolate with peppermint marshmallows on the weekends. They were sought after and although they are no longer served, we have included the recipe so that you can try your hand at them.
Peppermint Marshmallow Recipe
Ingredients:
4 tbsp powdered gelatin
½ cup peppermint liquor
1/3 cup water
1 cup sugar
1/3 cup light corn syrup
4 large egg whites, room temperature
pinch of salt
2 tsp vanilla
2-3 drops of red food coloring (optional)
2-3 drops of green food coloring (optional)
Dusting mix (1 part powdered sugar, 1 part cornstarch)
Steps:
In a small bowl, sprinkle gelatin over ½ cup of liquor to bloom.
Mix sugar and corn syrup with 1/3 cup water. Place on heat.
In bowl of an electric mixer, pour the egg whites and beat on low speed until frothy.
Add a pinch of salt.
When the syrup reaches 210 degrees F, increase the speed of the mixer to high and beat until thick and fluffy.
When the syrup reaches 245 degrees F, slowly pour the hot syrup into the egg whites.
Scrape the gelatin and water into the pan you used for syrup. Swirl to dissolve. Pour the gelatin slowly into the egg whites as they are whipping. Add vanilla extract and continue to whip until the bowl is cool.
Add the food coloring and use a rubber spatula to swirl it in. Be sure not to over mix because you will lose the swirled effect.
Dust a baking sheet lined with a nonstick silicone liner evenly and completely with a generous layer of dusting mix. Leave no bare spots at all in order to prevent sticking.
Dust your hands with the dusting mix and use your fingers to press and spread evenly (or use an offset spatula).
Dry for at least four hours uncovered or overnight.
Dust the top of the marshmallows with the dusting mix. Cut into your desired size. Toss the pieces in dusting mix and dust off the excess.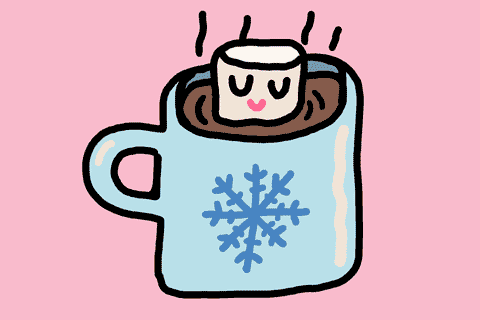 Inverted Hot Chocolate
This elegant inverted variation of hot chocolate is best enjoyed with a straw to capture all of the layers in one sip.
Inverted Hot Chocolate Recipe
Ingredients:
6 oz white chocolate
2 oz cream
1 jalapeño
1 shot Grand Marnier
1 cup milk
½ cup cream
½ cup half and half
4 oz dark chocolate
4 oz milk chocolate
1 tsp prickly pear syrup
1 cup  whipped cream
Cinnamon for garnish
Instructions:
In a small saucepan, melt the white chocolate with cream until smooth to create a ganache.
In a medium saucepan, combine the milk, half and half, cream and diced jalapeño. Omit the seeds if you want less heat. Bring the mixture to a gentle simmer.
Add the dark chocolate, milk chocolate, and Grand Marnier.
Pipe a small amount of whipped cream in the bottom of the glass.
Evenly cover the top of the whipped cream with the prickly pear syrup to create a layer.
Pour the white chocolate ganache on top to make another layer.
Slowly pour the heated hot chocolate mix on top of the ganache.
Sprinkle cinnamon on top for garnish.
Basic Hot Chocolate
This recipe is simple but will still impress, as long as you stick to quality ingredients and use freshly whipped cream.
Ingredients:
1 qt half and half
4 oz dark chocolate
Sugar In The Raw, brown sugar, or agave syrup to taste
Vanilla extract
Whipped cream
Cocoa shavings
Steps:
In a small saucepan on medium heat, combine the half and half and dark chocolate.
Remove from heat. Add your preferred sweetener to taste and a splash of vanilla.
Top with whipped cream and dust with cocoa shavings.
DTK+C Hot Chocolate
Rebecca Wilder, wife of Chef Janos Wilder, developed this recipe for their personal holiday card a few years back.
Yield: 2 Cups
Ingredients:
2 cups milk
2 tbsp heavy cream
1/4 cup semi-sweet chocolate chips
2 tbsp unsweetened cocoa
1/4 tsp cinnamon
1/4 tsp ancho chili powder
1 tbsp Sugar
Pinch of salt
1 oz Kahlua
2 cinnamon sticks
Steps:
In a medium sauce pot, whisk all ingredients except the Kahlua and bring to a slow simmer for 5 minutes. Whisk well to incorporate all the ingredients.
Remove from heat, stir in Kahlua, pour into mugs, and garnish with cinnamon sticks.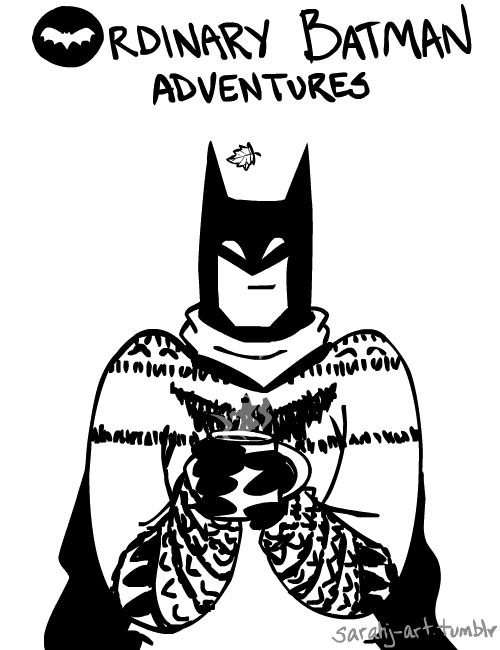 Peppermint-Spiked Hot Chocolate
Ingredients:
Mud sauce
9 oz water
9 oz heavy cream
8 oz sugar
2.5 oz Valrhona brand extra brute Cocoa Powder
3 oz Valrhona brand Caraibe 66% dark chocolate
2 vanilla beans
1 tbsp peppermint extract
1 cup heavy cream
1 cup milk
One shot of rum (optional)
Instructions:
Mud sauce: In a medium saucepan, bring all of the ingredients before the peppermint extract to a boil.
Let the mixture cool overnight.
Once it is chilled, stir in the peppermint extract.
In a medium saucepan, heat one cup of heavy cream and one cup of milk over medium heat until it just begins to simmer.
Stir in 3/4 cup of the mud sauce and bring the mixture back to a simmer.
Bacon, Bourbon, & Hazelnut Hot Chocolate
Like the taste of bacon? Whiskey? Nutella? Make this recipe from scratch to enjoy America's indulgent flavors in one cup.
View full recipe on Serious Eats.
Bouchon Bakery Hot Chocolate
Source: Delish
This recipe from world-renowned Bouchon Bakery has a little secret something — coriander seeds.
View full recipe on Delish.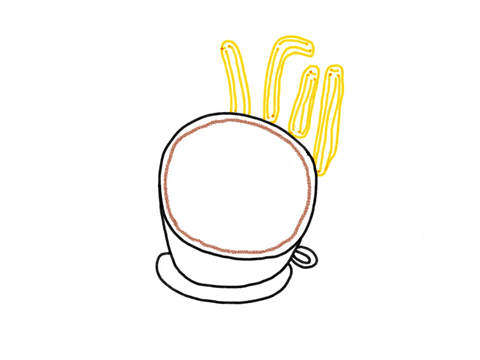 Parisian Hot Chocolate
Le chocolat chaud gets its richness not from cream but from the best chocolate you can get your hands on.
View full recipe on David Leibovitz's website.
Champurrado
Masa harina lends body to this Mexican breakfast chocolate drink.
View full recipe on reganbaroni.com.
Decadent Hot Chocolate Mix
If you're a little late on Christmas gifts, try handing out jars of this hot chocolate mix.
View full recipe on Smitten Kitchen.
Have a favorite place in Tucson to get hot chocolate? Please let us know.
[This guide was originally published on January 6, 2015, and has been edited to keep as current as possible for our readers.]