Jump into the Korean cuisine for nourishing, flavorful dishes, soups, and stews that will defeat any soju-induced hangover
Korean food can be intimidating to newcomers with its fiery-red colors and funky fermented aromas. But don't be scared. Although many Korean dishes are red from peppers, they're generally not as hot as they look.
Need to know
Gochugaru, the red pepper flake commonly used in seasonings and marinades, is typically low on the heat scale. Milder versions are usually favored so that more of it can be used for the vibrant color.
Gochujang and ssamjang are sweet and milder than Sriracha but pack much deeper flavor thanks to fermented soybeans.
Fermented foods such as kimchi can be more of an acquired taste. Thankfully, most Korean restaurants present banchan, an assortment of small plates, at the beginning of every meal for diners to nibble on.
Traditional napa cabbage kimchi is always a must but other varieties such as bean sprout kimchi, pickled radish, stir-fried fish cake, and even potato salad are in the mix so it's easy for picky eaters to discover something they'll enjoy.
Jump into the main courses to find an Asian version of soul food filled with nourishing, flavorful dishes, soups, and stews that will defeat any soju-induced hangover.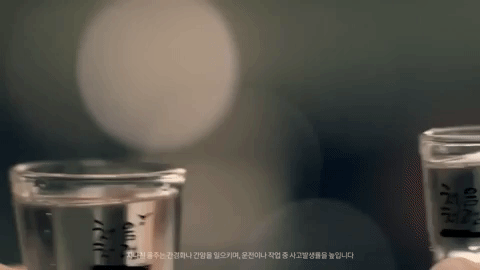 Tucson has several restaurants that aren't Korean restaurants but offer a few Korean dishes, including but not limited to:
Azian Restaurant Sushi & Korean BBQ
Great Wall China
Kampai Sushi
Kazoku
Mr. An's Teppan Steak, Sushi, & Seafood
OBON Sushi Bar Ramen
Sachiko Sushi
Shogun
Wings & Rice
However, this article focuses on Korean restaurants that have more than just a handful of Korean entrées. Here's our list.
Kimchi Time
2900 E. Broadway Blvd., Ste 186
It's hard to go wrong at Kimchi Time. The Yuk Gae Jang and Kimchi Chigae are spicy soups that rival the revitalization power of menudo, while the Grilled Beef or Grilled Chicken bulgogi on a sizzling cast iron plate will impress any Korean food newbie.
The kimchi fried rice with pork, ham, and a fried egg on top sounds simple but the kimchi adds complexity that makes it hard to stop eating. For a social experience, order one of the combination specials that include a bottle of soju.
For more information, visit Kimchi Time on Yelp.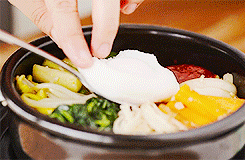 Takamatsu
5532 E. Speedway Blvd.
While Takamatsu is popular for their all-you-can-eat sushi, teppanyaki, and Korean barbecue, they also offer a fleshed out Korean dinner menu. Rarer options include Hye Dup Bap, a raw fish rice bowl similar to ahi poke, and Cha Jhang Myun, spaghetti-like noodles topped with pork and vegetables in a black bean sauce. The yellow radish on the side tastes strongly of artificial sweetener, so take a small bite first to gauge if you'd like it.
If you opt to grill your own Korean barbecue, the Beef Tongue bursts with beefy flavor while the Beef Deckle is ideal for those who appreciate rich fattiness. The staff is also quick with banchan and lettuce refills.
For more information, visit takatucson.net.
KOGI Korean BBQ
4951 E. Grant Rd.
First, let's make two things clear: Kogi has no association with the food truck of the same name popularized by chef Roy Choi. Also, the restaurant has no table-side grills but KBBQ dishes such as bulgogi and kalbi are on the menu.
For a larger appetizer to share, order the Haemul Pajun; the thin eggy crepe featured shrimp, mussels, and charred scallions. The accompanying sauce tastes soy sauce-based with a touch of rice vinegar, sesame, ginger, garlic, and gochugaru (Korean red chili flakes).
For more information, call (520) 838-0312 or visit KOGI Korean BBQ on Yelp.
Seoul Kitchen
6255 E. Golf Links Rd.
For a Korean street food favorite, order the Deok Beok Ki. Rice cakes, fish cakes (similar to imitation crab but with more chew), and onions are slathered in a spicy gochujang.
If you can't get enough of their kimchi, they're happy to sell you a large take-home portion. They also cater.
Keep up with Seoul Kitchen on Facebook.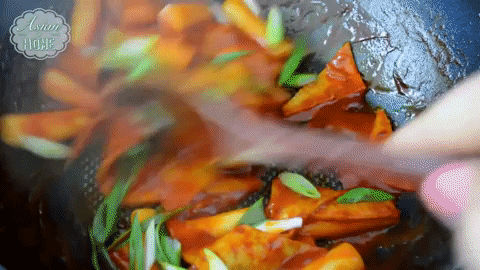 7 Ounce Korean Steakhouse
4699 E. Speedway Blvd.
7 Ounce easily has the most modern decor out of Tucson's Korean restaurants. The variety of combos and premium meats makes it an ideal place to bring a bunch of friends to share meals with.
While the Korean barbecue takes center stage, flip the menu around for a small selection of entrées and stews.
For more information, visit 7ounce.com.
Korea House
4030 E. Speedway Blvd.
Conventional tabletop seats and private booths are popular choices but choose the low-tables with floor seating for a unique experience.
Start with the Fried Mandoo, which are deep-fried dumplings filled with beef. For a fun Korean classic, order the Hot Stone Bowl Bibeem Bop (more commonly spelled 'bibimbap'). Once the sizzling bowl arrives at the table, crack into the yolk and stir everything together, adding gochujang to taste.
For more information, visit Korea House on Yelp.
Where's your favorite Korean food in Tucson? Let us know in the comments.
[This article was originally written on October 13, 2016, and most recently updated on February 26, 2019]