Get yours today in celebration of National Reuben Sandwich Day!
Layers of corned beef, Swiss cheese, sauerkraut, and Russian (or Thousand Island) dressing sandwiched between grilled rye slices makes for a classic, hearty Reuben.
The star of the sandwich — the corned beef — is beef brisket that has been salt-cured. The curing process preserves the meat using large chunks of salt —or "corns" — as well as brine. Slowly simmering the cured beef causes the meat to be flavorful and tender.
Corned beef vs pastrami
If you've ever wondered what the difference between corned beef and pastrami is, get this: Both types of meat go through a brining process initially but then the pastrami is smoked while corned beef is boiled. The taste between the two is similar but corned beef has a peppery and more robust flavor.
Core components to this sandy
The Reuben's thick layers of sauerkraut — essentially fermented cabbage leaves — provide a sour, acidic flavor.
The sandwich is famously paired with Swiss cheese, which brings the nutty, mild, and buttery flavor home.
Here are our top picks for Reubens around town. Get yours today in celebration of National Reuben Sandwich Day!
Union Public House
4340 N. Campbell Ave.
Union Public House operates with a scratch kitchen.
For their Pastrami Reuben, they use a wet brine filled with seasonings to cure the meat and then smoke and bake their pastrami. The sandwich is served with tangy sauerkraut or coleslaw.
For more information, visit uniontucson.com.
4th Avenue Delicatessen
425 N. Fourth Ave.
The Meyer Lansky sandwich, our common Reuben with Russian, at 4th Ave Deli provides simple satisfaction.
The Swiss cheese is melty, the pastrami well-seasoned, and the toasted bread buttery. Yummy!
For more information, visit 4thavedeli.com.
HUB Restaurant & Creamery
266 E. Congress St.
HUB uses their house-made pastrami (coated in a brown chili steak rub) to create a juicy, tender well-seasoned Reuben.
The sandwich, with lean pastrami, is served on marbled rye — a bread that blends both light and dark rye together. The dark rye gets its color from cocoa powder, molasses, or instant coffee.
For more information, visit hubdowntown.com.
Beyond Bread
421 W. Ina Rd. • 3026 N. Campbell Ave. • 6260 E. Speedway Blvd.
At Beyond Bread, melted Swiss cheese on the Rudy's Reuben hot sandwich oozes with every bite. The corned beef is lean and the flavors mend well together.
Rustic thick rye bread ties this sandwich together with a toasty rind and caraway seeds that bring out the intensity of the aromatic bread.
For more information, visit beyondbread.com.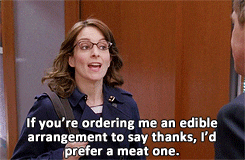 Bison Witches
326 N. Fourth Ave.
Bison Witches' Reuben Sandwich uses layers of thinly sliced lean corned beef, sauerkraut, and melted Swiss cheese.
Their house chipotle whole grain mustard adds a nice grainy texture. The deli favorite is served on marble rye from local Bakehouse Bread Company.
For more information, visit bisonwitches.com.
Fifth Street Deli
5071 E. Fifth St.
Fifth Street neighborhood Kosher deli makes their own corned beef and pastrami brisket. They layer rye toast with sliced corned beef, grilled sauerkraut, and a squeeze of Russian dressing. You won't find Swiss cheese on this Reuben as per Kosher policy — not combining meat with cheese.
Order it with potato salad or a latke for a Jewish twist.
For more information, visit fifthstreetdeli.com.
Dickman's Meat and Deli
6472 N. Oracle Rd.
Keep a lookout for two kinds of corned beef at Dickman's — one that is cured and made in house as well as the Boar's Head corned beef that they carry.
The Reuben is served on pan-fried rye or marbled rye bread, which gives an extra crunch.
Keep up with Dickman's Meat and Deli on Facebook. 
Maynard's Market
400 Toole Ave.
A clean, woodsy aroma from the juniper and black pepper-smoked pastrami sets the Maynard's Pastrami Reuben apart.
Dijonnaise, Thousand Island dressing, and sauerkraut are layered on the pastrami, coating the marbled rye. The cheese, a final addition, is gruyère — a type of creamy Swiss that melts faster than American Swiss because of a higher milk fat percentage. Gooey and delicious.
For more information, visit maynardstucson.com.
Sausage Shop Meat Market And Deli
1015 W. Prince Rd.
Sausage Shop generously packs grilled corned beef on their Reuben. They use their own smoked and cured meats for sandwiches and slice them on site — the perks of being a meat market and deli.
The corned beef is packed with flavor, elevating this simple sandwich.
Keep up with Sausage Shop Meat Market & Deli on Facebook.
Time Market
444 E. University Blvd.
The fact that Time Market makes so many of their ingredients in house shows through in the quality of their aesthetically pleasing (and oh-so-tasty) dishes.
The Classic Reuben combines house-baked pain levain, corned beef, melted Swiss cheese, house-made caraway kraut, and is topped with their house-made Thousand Island dressing.
For more information, visit timemarket.xyz.
Tony's Italian Deli
6219 E. 22nd St.
The Reuben at Tony's New York-style Italian deli is a quarter-pound sandwich served with your choice of side: pasta salad, potato salad, macaroni salad, or coleslaw.
The deli uses Boar's Head meat and a sesame seed covered hoagie roll for the bread.
For more information, visit tonysitaliandelitucson.com.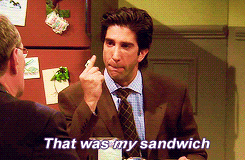 Honorable mention: Baggins Gourmet Sandwiches
Various locations
It might not have the sauerkraut you're looking for… but if you're all about grilled pastrami, Swiss, Thousand Island dressing, and want a coleslaw twist between slices of marbled rye, this is for you.
For more information, visit bagginsgourmet.com/locations.
Have any other favorite places to get hold of a Reuben? Let us know in the comments.