Allow nature's cool breezes to spark joy and remind you why you're staying in Southern Arizona before the summer heat hits.
It's going to get hot out and it's going to happen quickly. Here's a pregame plan: before the sun and swelter becomes unbearable, escape to hike in our gorgeous desert scenery.
Allow nature's cool breezes to spark your joy and remind you why you're staying in Southern Arizona for (yet another) summer.
Then reclaim all the calories you successfully sweated out by eating at one of these awesome places that don't give a flying mesquite bean that you're clad in athleisure and hiking boots.
Bonus
Most of the trails and some restaurant patios allow dogs — a surprisingly rare permission, considering the region's vast hikeable lands.
And finally, a reminder: it's vital to drink water and wear a hat whenever hiking in Southern Arizona.
Read on for seven more hikes in Tucson —  a follow on from: 7 Tucson Hikes with Nearby Eats to Ring in the New Year.
Gilbert Escandón Jiménez trail – Sentinel Peak
West Central/Menlo Park
Shorter – Out and back
This pretty little trail is so easy to get to from downtown, it's surprising how few people use it.
Just head up Cuesta Avenue — the usual road up A Mountain through Sentinel Peak Park — and park in the first lot on the right about a third of the way to the mountaintop lookout.
A few unmarked trails lead from the parking lot, and they're all great, but this one has a trailhead signpost.
Suitable for beginners, kids, dogs, and bikers
It's about a 2.5-mile path through the desert, with only a couple of feet of scrambling now and again, so it's suitable for total beginners and kids.
The trail ends on the paved road, which you walk about 1/16-mile back to the parking lot, or turn around and go back the way you came. This way is better because you can see more as you hike along the ridge.
Dogs on leashes are welcome and this is a great trail for intermediate mountain bikers. By the way, the trail is named after a man who helped maintain it for many years.
Heads up: There's no shade — bring lots of water and a hat.
Post-hike Refuel
As long as it's not Monday when Kukai is closed, you could eat post-hike healthy with fish and onigiri at MSA Annex's newest restaurant. Located on the west edge of the Annex, Kukai is plus or minus 1.5 miles east of the Gilbert Escandón Jiménez trailhead.
No matter how counterintuitive it seems in the heat, it's vital to order chef Mochizukis' miso. She makes it in a traditional manner, so you stir the delicious soup to your preferred consistency.
You'll have to sit outside but there will likely be misters and shady spots for recuperation.
As an alternative, to honor Señor Gilbert, or for dessert, or should it be Monday, try Sonoran Delights on Congress between the mountain and the Annex. Great tacos, great raspados = win, win.
Gilbert Escandón Jiménez trail info: arizonahikersguide.com/all-hikes.
Kukai info: tucsonfoodie.com/2019/02/20/kukai.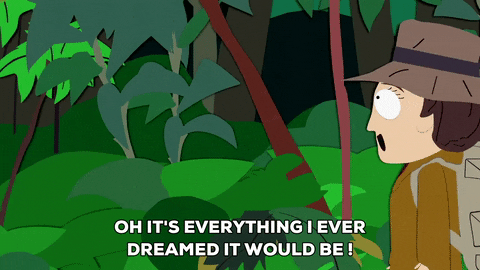 Honeybee Canyon North
Oro Valley
Shorter – Out and back
This flat, sandy, hot, sunny trail leads — albeit after seemingly forever — to a big rad rock inscribed with highly photogenic petroglyphs (trust: it's on the left).
It's not a challenging hike — it's basically just a two-mile out-and-back in the bottom of a wash.
If there have been recent rains, you might see some interesting birds and get wet feet.
Dogs and bikers welcome
Bikes and dogs are allowed throughout the trail system, but remember, there is no shade for you or your pup.
Directions
To get there, take Oracle Road to Rancho Vistoso Boulevard. Take a left, drive about 3 miles, and park in the pretty parking lot. Break out your compass and take the north path (hint: it goes under the road).
Honeybee Canyon South is a more interesting trail, scenically speaking, but there is no big rad rock covered in ancient art at the end.
Post-hike Refuel
About six miles south-ish of Honeybee Canyon is Harvest Oro Valley.
Though the River location is closed, at least we still have the post-exertion glory that is Harvest's Braised Short Rib Sandwich and Saffron Turmeric Pasta (do add sausage!).
Or, go the healthier route with their Hemp & Chia Crusted Seared Ahi Tuna Salad. Harvest's credo is "local and seasonal," and you really can't go wrong — but don't forget to grab a house-made moonshine Backwoods Lemonade with agave nectar to relax those tired muscles.
Honey Bee trail info: alltrails.com/trail/us/arizona.
Harvest Oro Valley info: harvestov.com.
Ventana Trail
Northeast/Foothills
Longer – Moderate to difficult
It seems like many locals talk about hiking Ventana Canyon but couldn't tell you how to get to the trailhead. That's probably because it's tucked in The Loews Ventana Canyon Resort employee parking lot.
The moderate-to-difficult hike starts off winding behind apartment buildings but about five miles up (a pretty steep up, at that!) you reach Maiden Falls and the Pools below.
If there's still water, stop and get at least your sore feet wet. Keep going another seven miles, and you'll see "The Window," the rock formation that creates a frame through which you can see one of the most glorious vistas around.
Post-hike Refuel: Flying V Bar & Grill at The Loews Ventana Canyon Resort
Okay, so maybe you want to change shoes and even put on some deodorant before you head into this fancy-pants restaurant for handcrafted tequila, fresh tableside guacamole, and whatever other Southwestern-flaired concoction chef Tyler Lapotosky is cooking up that evening.
If you feel accomplished after hiking in Ventana Canyon — and you should — treat yourself.
You could even make a reservation from the parking lot, which is where the Ventana Trail comes out anyway. It is a beautiful setting in which to continue your nature-inspired decompression.
Ventana Canyon trail info: tucsontopia.com/ventana-canyon-trail.
Flying V Bar & Grill info: tucsonfoodie.com.
Butterfly Trail
Mount Lemmon
Longer (but trail length can vary)
The Butterfly Trail winds its way around the north side of the Catalina Mountain range.
It's one of only a few hikes that offers the panoramic view into Oracle and San Manuel Valley, as well as the Galiuro Mountains and Mount Bigelow.
Child and dog friendly
It's also one of the only north-facing trails suitable for kids because, while there are some difficult sections, they're totally manageable and the weather's gorgeous year-round (and dogs on leashes are welcome).
Do all or some of the 12-mile out-and-back; vistas start at about the first mile and elevation starts gaining at about 1.5 miles.
Tips for starting
There are two ways to approach this popular hike: Park at Soldier Camp or Palisade Ranger Station. Either way, if you do the whole thing, you're looking at up to 2,000 feet elevation gain (but over the whole 12 miles).
Post-hike Refuel
After a moderate but higher elevation hike like the Butterfly Trail, logic has it that you should come back down to Tucson.
But instead, head further up the mountain for some sweet Summerhaven chili, or get barbecue, or cookies!
No need to choose. You can have all these things on top of Mount Lemmon now.
Grab some chili and cornbread way up at the top at Iron Door Restaurant, named after a lost Jesuit-run gold mine somewhere in the Catalinas.
Pick up some colossal Rachel cookies, with butterscotch, coconut, and oats at Mt. Lemmon Cookie Cabin, a vintage cutie that's been open since 1990. Or, get the Tritip Dip sandwich or some barbecue at the family-friendly Sawmill Run Restaurant.
The Butterfly trail info: alltrails.com/trail/us/arizona/butterfly-trail.
Mount Lemmon Dining info: tucsonfoodie.com.
Patagonia-Sonoita Creek Preserve
Patagonia
Shorter – Easy
Fully evade the heat by driving an hour south to Patagonia, an artsy boho kind of town with about 1,000 residents.
The area features a 4000-foot elevation high desert lake and trails aplenty wind through the region. The Nature Conservancy's first Arizona project, Patagonia-Sonoita Creek Preserve, protects the eponymous permanently flowing stream, which alone is well worth the scenic drive.
The trail is a two-mile flat loop around the preserve, which provides sanctuary for rare riparian flora and fauna, with a particular appeal to birds and endangered fish.
Top tips
A visitor center takes your $8 fee. The trail and center are closed Mondays and Tuesdays as well as major holidays. No domestic critters are allowed in this sensitive ecosystem, but kiddos and birdwatchers love it.
Post-hike refuel
While Patagonia isn't a foodie Mecca (yet), there are several options in the town.
Wagon Wheel Saloon is fun, with predictable but delicious bar food and burgers.
Velvet Elvis Pizza Company is a 20-year-old favorite — and not just because of its fun name and art. Get their hibiscus lemonade or some Arizona rosé to complement an après-hike calzone stuffed with fun toppings you wouldn't anticipate in such a small town.
Patagonia-Sonoita Creek Preserve trail info: alltrails.com.
Sweetwater Wetlands
West-Central Tucson
Shorter
Don't get mixed up: there's the elaborate trail system called Sweetwater Preserve west of Silverbell, and the Sweetwater Wetlands, just west of I-10 near Prince. The latter is an urban "hike," more of a walk, really.
It's accessible location-wise and suitable for kids, the elderly, and those with limited mobility (just not dogs or cycles), and it's gorgeous. It's kind of brilliant, really: Tucson Water has turned a wastewater facility into what they call a 60-acre "outdoor classroom" and sanctuary for migratory birds and other critters.
The local Audubon Society offers guided birding tours, and Arizona Project WET provides self-guided tour programs at the main kiosk.
Keep up to date with Sweetwater Wetlands on Facebook for trail details, directions, and hours of operation.
Post-hike refuel
You know you want carbs after being all eco-conscious.
You probably don't have a hankering for chicken after oohing and ahhing over ducks and warblers, nor fish after exploring an urban watershed. Nope, it's time for stuffed deep-dish pizza. And beer.
Head to Rocco's Little Chicago Pizzeria. It might not be the closest pizza place to the Wetlands but it's so worth the 20-minute drive.
As a bonus, whatever they have on the marquee will make you giggle or at least titter like one of the sparrows you saw on your wastewater preserve trek. Promise. While contentious, a fan favorite is the Angry Samoan, with pancetta, fresh jalapeños, and yes, pineapple. Try it as a calzone, with Green River Soda from Chicago. Or beer.
Sweetwater Preserve trail info: sweetwaterwetlands.org.
Rocco's Little Chicago Pizzeria info: tucsonfoodie.com.
Cascabel Trail
Southwest Tucson
Moderate hike – Loop
Scattered throughout Western and Southwestern Tucson, the county-run Tucson Mountain Park maintains a slew of trails — mostly in desert terrain.
In the Robles Pass section of the park, Cascabel Trail — along with the conjoined Bittersweet and Sunset Pass Trails — is a favorite for hikers who need a moderate hike just a quick drive from downtown.
The whole trail system is about six miles long and a little hilly — although there isn't much shade, there are tons of wildflowers and saguaros. (Look for the crested saguaro about a half-mile from the trailhead — it's a beauty.)
Unfortunately, until you get pretty far back into the hills, you'll hear car noise from both Ajo and Irvington Roads. However, and maybe because of that, you're unlikely to see many people (even on weekends).
Post-hike Refuel
MEXICAN!
After hiking in the sun under regal, mature saguaros, it's time for Karichimaka. Although it has a Japanese-sounding name, this spot on Mission near Irvington is la bomba.
You'll want the Pipian Chicken (made with peanut butter!) and you want the barbacoa. You'll also want a chorizo taco — both the red and the green. Actually, get one of each. Finally, you'll want onion rings and a margarita. Because you're worth it (and you just hiked like six miles in the heat).
Cascabel trail info: hikingproject.com/trail.
Karichimaka info:  Karichimaka, iconic southwest Tucson restaurant still wows after 70 years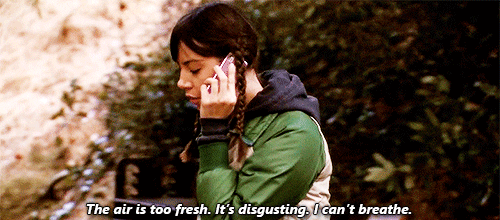 Missed the first hike article? No problem, check this out: 7 Tucson Hikes with Nearby Eats to Ring in the New Year. Which is your favorite? Let us know in the comments.