When I chip, you dip, we dip.
Chips and salsa, the poor man's amuse-bouche.
These crispy, salty, corn tortilla delights alongside the many variations of tomato-based salsa, go better together. Not all chips and salsas are created equal. In fact, you'd be hard pressed to find the same recipe twice. Every restaurant offers its take on the Mexican food precursor favorite.
Explore some of Tucson's most colorful salsa bars.
Americano Mexicano
800 E. University Blvd. Ste. 104
New to the list but worth a mention, Americano Mexicano uses quality ingredients when making both food and drinks.
For $1.99, get the fresh fried corn chips and house-made salsa — pair your order with one of their superb pina coladas. No regrets!
For more information, visit americanomexicano.com.
BK Tacos
2680 N. First Ave. • 5118 S. 12th Ave.
Food Wars dubbed BK Tacos winner of BEST Sonoran Hot Dog in Tucson, and it's possible that their salsa bar had something to do with it. It's one of the only salsa bars that proudly features guacamole — the tasty kind with cottage cheese that's beyond satisfying.
They've got the usual fixings such as pico de gallo, green salsa (mild), a red salsa (hot), limes, cilantro, pickled onions, grilled onions, and cucumbers, too.
For more information, visit bktacos.com.
BOCA Tacos y Tequila
533 N. Fourth Ave.
How about having the chips and salsa bar come to you?
BOCA Tacos y Tequila's salsas are made fresh daily, and each flavor is a unique fusion of color and ingredients. They've featured cranberry salsa with chile morita, Sriracha and goat cheese salsa, and honey, chipotle and avocado salsa.
Don't forget that their chips are fried-to-order on this whopper of a plate.
For more information, visit bocatacos.com.
Calle Tepa Mexican Street Grill & Bar
6151 E. Broadway Blvd.
At Calle Tepa, you can purchase a basket of chips for $1.99 and salsa it up to your heart's content. Their salsa bar carries staples such as mild or hot, red and green salsa, garlic habanero, and chipotle.
Hit them up for Happy Hour from 3-6 p.m. and enjoy $5 margaritas and $3.50 drafts.
For more information, visit calletepa.com. 
Casa Sanchez-Mom's Mexican Food
8320 N. Thornydale Rd., Ste. 110
This northside, family-owned Mexican restaurant offers self-serve bottomless chips and salsa.
Go hungry and see if you can finish the President's Burrito — a gigantic burrito that comes with red chile beef, carnitas pork, rice, beans, sour cream, onions, and salsa rolled in a house-made flour tortilla, smothered with enchilada sauce and cheese.
Keep up with Casa Sanchez-Mom's Mexican Food on Facebook.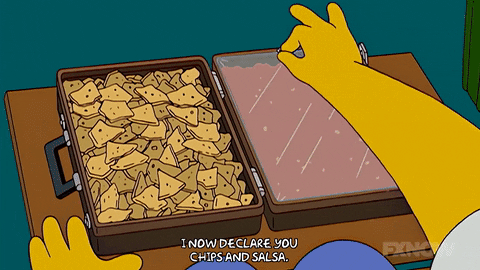 Charro Vida
7109 N. Oracle Rd.
Charro Vida has made a splash with its plant-driven menu without losing one iota of taste.
In fact, their salsa is a perfect representation of their flavorful approach to every dish. The pickled vida salsa verde is a bright bite of a blended Mexican escabeche.
They have turned the traditional plate of pickled vegetables (cauliflower, carrots, onions, and chiles) served alongside many Mexican dishes into a killer starter.
This is a terrific approach to salsa and you'll get your first two rounds of (huge) house-made chips (aka salsa vessels) on the house.
For more information, visit charrovida.com.
El Berraco
2960 N First Ave.
El Berraco's limey yellow salsa, made with caribe peppers, has a bite of citrus that you'll want to keep scooping up. Their chips are lightly seasoned with chili and you can have free refills.
For more information, visit el-berraco.com.
El Guero Canelo
5201 S. 12th Ave. • 2480 N. Oracle Rd. • 5802 E. 22nd St.
El Guero Canelo gained notoriety for its Sonoran hot dog, however, it has certainly come a long way since its taco stand days.
You can walk into any of the three locations expect to find daily dining deals such as three Carne Asada tacos and any drink for $9 on Mondays. From Friday to Sunday, you can pick up a breakfast burrito for $5.75 with enough sustenance to tide you over until the next morning.
Don't forget their salsa bar is set up with grilled onion bulbs, radishes, pickled onions, limes, and salsa to complement whatever you order.
For more information, visit elguerocanelo.com.
Guadalajara Grill
1220 E. Prince Rd. • 7360 N. Oracle Rd. • 750 N. Kolb Rd.
It's not a salsa bar, but it is tableside and made to order. You're asked what level of spice you'd like, and then it's off to the races.
Tomatoes, onions, jalapeños, cilantro, and lime are thrown into a molcajete where it is ground to the perfect level of chunkiness to dip your chips into. Don't forget to tip the nice lady making your salsa.
For more information, visit guadalajaraoriginalgrill.com.
La Botana Tacos + Patios + Amigos
3200 N. First Ave. • 5526 E. Grant Rd.
This "quick and casual" Sonoran Mexican restaurant opened their second Tucson location in 2018. Get your first bowl of chips and salsa on the house if visiting for lunch. If you're hungry for a second bowl or want a bag to go, it's $1.50. Salsa flavors include hot jalapeno, mild, avocado crema, and pico de gallo (to name a few).
While you're there, try the Percheron Grilled Burrito, Pork Chicharrones Tacos, or Nachos Gracias with Veggie Chorizo and wash it all down with a Michelada or a Prickly Pear Margarita — for that pop of color and sweetness.
For more information, visit labotanagrill.com.
Penca Restaurante
50 E. Broadway Blvd.
Penca's house salsa looks like a traditional blended red salsa but it is surprisingly fresh while maintaining a complex smoky flavor. The house-made tortilla chips are delicious and crunchy and the salsa's heat is moderate— expect to scoop heaping servings with every bite.
For more information, visit pencarestaurante.com.
The Quesadillas
2418 N. Craycroft Rd.
What The Quesadillas' salsa bar lacks in size, it makes up for in flavor. Although their chips aren't made in-house like their tortillas, the salsas are fresh and seasoned well, making them worth a mention.
Popular choices include their cilantro creme salsa and slightly-spicy pineapple salsa, in addition to options that include queso and beans.
For more information, visit queso520.com.
Reforma Modern Mexican. Mezcal + Tequila
4340 N. Campbell Ave. Ste. 101
If you're in St. Phillip's Plaza and are looking to whet your appetite, swing by Reforma and start with the chips an salsa — and take advantage of their happy hour daily from 3 – 6 p.m.
Get your first serving of chips and house salsa on the house. Want to beef up the dips? For a dollar each, add Mexicana, Verde, Arbol, Heirloom Habanero, or Chingona salsa.
Want a chips and salsa refill? Its $2 a bowl.
For more information, visit reformatucson.com.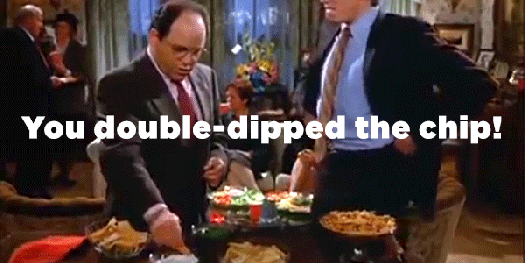 Salsa Verde
210 N. Pantano Rd.
Salsa Verde has quite a variety of salsas, including:
Pico de gallo
House fire salsa (It's spicy for sure, that wonderful back-of-the-throat kind of burn with flavors so deep, they'll have you double dipping)
Cilantro crema (refreshing cilantro-based creamy salsa)
Chunky green salsa (crisp, refreshing, the kind whose base would make a killer tomatillo Bloody Mary).
Mild salsa (a beginner-level salsa without sacrificing flavor)
Avocado crema (avocado is good on anything)
For more information, visit salsaverderestaurant.business.site.
Street Taco & Beer Co.
58 W. Congress St. • 5870 E. Broadway Blvd.
With a purchase of $5 or more per person, you receive unlimited chips and salsa at Street Taco. Money well spent, if you ask us.
The chips are crunchy and coated in thick salt crystals with a hint of lime. The salsa bar is well stocked with a green tomatillo salsa — deceiving in appearance but renders a flavorful burn — a mild red, and the fan-favorite, Salsa de Chile de Arbol.
Keep up with Street Taco & Beer Co. on Facebook.
Tucson Tamale Company
7159 E. Tanque Verde Rd. • 7286 N. Oracle Rd.
When you think of Tucson Tamale Company, you probably don't think about their salsa but it's far from being lackluster. Their salsa bar has favorites like Sherry's Mild, Colette's Medium, and Todd's Fire — a blend of spice and everything nice.
Their hot sauce is also worth trying — they've bottled it and will ship it to you. Grab a bottle of Organic Jalapeño Pepper Sauce, Organic Chipotle Pepper Sauce or Organic Habanero Pepper Sauce.
For more information, visit tucsontamale.com.
[This article was originally written on September 17, 2018, and most recently updated on July 11, 2019]