If you've lived in Tucson for a while and haven't heard of or tried "raspados" we're willing to look past this. But just this once. Bookmark this article to reference of some the best raspados spots in Tucson.
It's not quite clear how or where raspados originated, but snow cones — second cousin to raspados — date back to 1919 when Samuel Bert began selling them at the Texas State Fair. On the other hand, shaved ice and snowballs were seen in eighteenth Century Baltimore when wagons acted as ice delivery trucks. Drivers would stop to give ice shavings to children and parents would mix different ingredients on top.
Raspados come from the Spanish word, "raspar," which translates to "scrape." In the case of raspados, think scraped ice. If all that comes to mind is shaved ice and artificially flavored and colored syrup, get ready for a whole new world of Mexican treat mind expansion.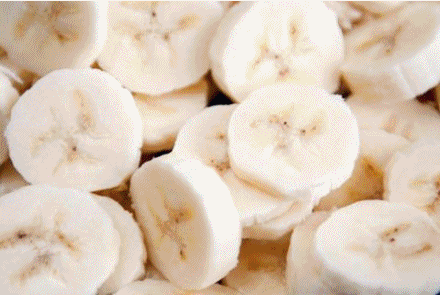 The frozen snack is typically made with real fruit juice and ice, served with chunks of fresh fruit, ice cream, and lechera — sweetened condensed milk.
You can go for a simple raspado but the treat definitely doesn't stop there. Some raspados offer sour additions, like lime juice, saladitos, chamoy, and many Mexican candies.
Since Tucson is rapidly reaching 110 degrees, there's no better time to enjoy a raspado.
Below, and in alphabetical order, are 20 places to find raspados in Tucson.
Crush Gourmet Raspados
Food Truck
Although raspados are often found in a stand-alone shop, Crush Gourmet Raspados serves their raspados out of a food truck.
The flavors offered aren't always the same, but Crush offers tropical flavors like mango, pineapple, papaya, and strawberry. Crush also offers combined flavors such as strawberry banana, mango orange, and coconut with ice cream.
Check Crush's event page on Facebook to see where they'll be next.
Keep up with Crush Gourmet Raspados on Facebook.
Dulceria Funland
703 W. Irvington Rd.
Funland is actually a party rental shop, offering jumping castles, water slides, and inflatable obstacle courses.
But next to the piñatas and party favors is the dulceria (Spanish for candy store). The dulceria is known for the Sandia Loca, Piña Loca, and Pepi-Sushi, which is a carved watermelon, pineapple, or cucumber stuffed with Mexican candies, lime, and tajin chili powder.
The fruit bowls are popular, but the raspados are no less worthy. With thirteen flavors and several specialty raspados, Funland is a good place to purchase a piñata and eat a raspado.
Keep up with Dulceria Funland on Facebook.
GeMa Raspados & Delights
2860 W. Ina Rd.
One of the few places serving raspados on Tucson's northwest side, GeMa Raspados & Delights opened in 2015.
GeMa's is one of the only spots to offer the Hawaiiano, which is pineapple juice, bananas, coconut, vanilla ice cream, and a cherry on top.
They are also the only ones who serve the Chemisse, a vanilla-flavored raspado with ice cream, and strawberry jelly.
Keep up with GeMa Raspados & Delights on Facebook.
Jason's Mexican Food
2400 N. Pantano Rd.
Jason's Mexican Food offers fast service and classic Mexican dishes.
The menu features many specialty treats and seven raspado flavors. And if you're longing for more ice cream in your raspado, get an extra scoop.
Keep up with Jason's Mexican Food on Facebook.
Juice N' Fruit Raspados 
3502 S. Sixth Ave.
Serving over ten flavors of milkshakes, smoothies, fruit treats, and flavored water, Juice N' Fruit also offers seventeen raspado flavors, including more uncommon flavors like prune and pecan.
But the fan favorite is the Mangoyada, which is a bold-flavored raspado topped with a saladito, mango, chamoy, rielitos, serpentinas, and cacahuates (also known as Spanish peanuts).
Just don't forget your tamanzela, a tamarind candy wrapped around a straw.
Keep up with Juice N' Fruit Raspados on Facebook.
La Fresita West
1450 W. Saint Mary's Rd.
La Fresita offers several food menus and some pretty notable nachos.
Maybe after the nachos, you'll have room for one of their raspados with flavors like mango, melon and strawberry.
They also have a drive-thru, making it even easier for you to pick up your raspado of choice.
Keep up with La Fresita on Facebook.
Mangos Refresqueria y Cafe
4990 S. Campbell Ave.
The Mangoyada at Mangos Refresqueria y Cafe is layered with chopped mango, chamoy, shaved ice, and tamarind candy.
This icy beverage contains it all: sweet, savory, salty, sour, and spicy — a true feast for the eyes and taste buds.
Keep up with Mangos Refresqueria y Cafe on Facebook.
Marymar Raspados
4764 S. Sixth Ave.
Marymar is known for their event space and catering services on Palo Verde Road, which typically host weddings and quinceañeras.
But Marymar also runs a separate business for raspados, which has been around since 2003.
Marymar Raspados make each of their raspados with 100 percent natural fruit juice, but one of the most popular raspados doesn't require fruit juice because the flavor is nuez, also known as walnut.
The walnut raspado is filled with ice cream, shaved ice, walnuts, and a syrup made from crushed walnuts, milk, and sugar.
Keep up with Marymar Raspados on Facebook.
Michoacan Taqueria Raspados
3235 N. Flowing Wells Rd.
Michoacan is the perfect blend of taqueria and raspados.
Start your experience with an order of flautas, tacos de asada or Tosti-Nachos, a bag of salsa verde Tostitos with nacho cheese and jalapeños thrown on top.
In addition to serving food, Michoacan also offers milkshakes, slushes, and 11 raspado flavors, all made from natural fruit juice. The raspados are a little pricier here, but well worth it.
Keep up with Michoacan Taqueria Raspados on Facebook.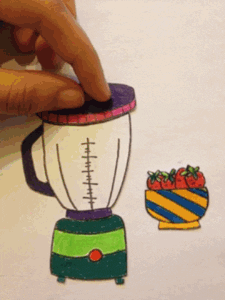 Oasis Fruit Cones
4126 S. 12th Ave. • 1002 W. St. Mary's Rd.
With two locations in Tucson, one on Tucson's southside and one in the west on Saint Marys Road, Oasis Fruit Cones is one of the most well-known places to find raspados.
Oasis offers many flavors, but the heart of the shop is in the combined strawberry and mango raspado. With two scoops of vanilla ice cream and fresh strawberries and mangos, you can't go wrong with the sweet and classic mixture.
Keep up with Oasis Fruit Cones on Facebook.
Paradise Aqua Frescas 
4500 N. Oracle Rd.
If you happen to be at Tucson Mall, you might find yourself walking around with a soft pretzel in one hand and a frozen lemonade in the other. Or maybe, gasp, a Cinnabon.
But it's time to spice things up. Instead of a pretzel, opt for one of Paradise Aqua Frescas' tortas, and trade your lemonade for a raspado.
Find the raspados on the second floor, near Forever 21.
For more information, visit Paradise Aqua Frescas on Yelp.
Peñas Raspados
2936 E. 22nd St.
Conveniently located near Reid Park, Peñas Raspados offers raspados in eleven different flavors.
However, the Macedonias are the real star, which technically aren't raspados at all because they don't include any shaved ice.
But the Macedonia does feature two scoops of vanilla ice cream, fresh pineapple, strawberries, mango, coconut shavings, walnuts, and a drizzle of lechera.
Keep up with Peñas Raspados on Facebook.
Raspados El Paraiso
5917 E. 22nd St.
One of the few places to find raspados on Tucson's east side, Raspados El Paraiso offers raspados in eleven flavors, but the most popular is the Reboltijo, which features your choice of raspado flavor with fresh fruit, saladitos, lime, chamoy, rielitos, and serpentinas.
Other popular raspados include Sikily, chamoy with lime and rielitos, and Chamoyada, mango with lime and chamoy.
Keep up with Raspados El Paraiso on Facebook.
Raspados La Niña
5835 S. Park Ave.
Located in a hot pink building that could pass as a tiny house, Raspados La Niña is hard to miss.
Similar to many raspado spots, Raspados La Niña offers about ten flavors, but the most popular is plain and simple — classic strawberry and mango with a scoop of vanilla ice cream and plenty of lechera on top.
Keep up with Raspados La Niña on Facebook.
Sonoran Delights
921 W. Congress St.
West Congress Street welcomed Sonoran Delights in 2005. Since then, Sonoran Delights has been serving breakfast, lunch, dinner, and more importantly, raspados.
Along with the regular raspado flavors, the taqueria-style restaurant offers seven specialty raspados, which include lime juice, chamoy, and toppings such as saladitos or rielitos.
Keep up with Sonoran Delights on Facebook.
Sonoran Sno-Cones
100 S. Avenida Del Convento
The Mangoyada can be found at several other spots, but every place makes it differently. At Sonoran Sno-Cones, guests can order a Mangoyada with mango, chamoy, lemon and lime juice, and rielitos.
Sonoran Sno-Cones was established in 1999 and is owned by the Robles family, the same family who owns Sonoran Delights.
For more information, visit sonoransnocones.com.
Sunny Daze Cafe
4980 S. Campbell Ave.
Sunny Daze Cafe is an unlikely spot for raspados. Offering breakfast, lunch, and dinner with salads, soups, sandwiches, burgers, and all of your breakfast favorites, you wouldn't be alone mistaking the place as just another diner.
Unlike other raspado spots, Sunny Daze doesn't have an extensive list of flavors to choose from. The raspados actually aren't even on the menu, but don't be afraid to ask for one.
The raspados are stacked high with shaved ice and fruit and a scoop of ice cream hidden in the middle.
Keep up with Sunny Daze Cafe on Facebook.
Ta' Raspado
5012 S. 12th Ave.
Located on 12th Avenue, Ta' Raspado is a small raspado spot with indoor and outdoor seating. Items on the menu include ice cream specials like a banana split, lots of nacho options, and of course, raspados.
If you aren't quite in the mood for the shaved ice packed in a raspado, Ta' Raspado also offers escamocha, a Mexican version of fruit salad, or "fresas con crema," which is a cup of strawberries smothered in cream.
Keep up with Ta' Raspado on Facebook. 
Taqueria Pico De Gallo 
2618 S. Sixth Ave.
Located in a small yellow building on south Sixth Avenue, Taqueria Pico De Gallo is a must-visit in Tucson.
In addition to the classic Mexican dishes, Taqueria Pico De Gallo also offers classic raspado flavors.
The raspados only come in one size, but one size is all you need.
For more information, visit Taqueria Pico De Gallo on Yelp.
Taqueria y Raspados Jason 
6039 E. 22nd St.
The owners of Jason's Mexican Food also own Taqueria y Raspados Jason, but the taqueria is a food truck.
Located on 22nd Street and Wilmot near Evergreen Flowers, Taqueria y Raspados Jason serves a slightly different menu than Jason's Mexican Food.
For raspados, they offer the popular El Niño, which features tamarind, chamoy, lime, rielitos, and serpentinas. They also offer La Niña, which features the same ingredients, but in place of tamarind, they add pineapple chunks for a sweet and salty mixture.
Keep up with Taqueria y Raspados Jason on Facebook.
Let us know you favorite place to grab this icy treat in the comments.
[This article was originally written on June 2, 2016 and most recently updated on August 14, 2019]