So many quality tacos to try.
If you had to spend a year away from Tucson, what would you miss the most?
While "friends, family, and Eegee's" might be a popular response, the right answer is tacos. Explore elsewhere in the U.S. and you'll likely have a hard time finding Mexican food outside the realm of Tex-Mex's lettuce, tomato, shredded cheese, sour cream, and hard shell.
We're fortunate to have a never-ending variety of pillowy corn and flour tortillas, complex roasted and spicy salsas, and mesquite-grilled meats. It's not just Tucson's proximity to the Mexican border that helps — our neighbor Hermosillo is the home of our beloved Sonoran hot dog. Additionally, the prominence of cattle ranching and mesquite trees resulted in the style of mesquite-grilled carne asada we're so fond of today.
Perhaps someday we'll have tacos on every corner, but in the meantime, most quality tacos are condensed along the western perimeter of Tucson. While it's nearly impossible to get tired of tacos, it takes too much time and driving to try a different taco each day.
Our solution? Take a taco tour. Go taco hopping. Whatever you want to call it. Grab a group of friends and order a batch of tacos so each person can eat a single taco, then move on to the next nearby taco joint.
Anita Street Market
849 N. Anita Ave.
Home to some of Tucson's best tortillas, Anita's other main claim is the red chile burro. However, their exceptional braised meats shine brightly in their tacos as well. Go for the juicy machaca.
Keep up with Anita Street Market on Facebook.
Aqui Con El Nene
4415 N. Flowing Wells Rd. • 65 W. Valencia Rd.
The signature Taco Yaqui has nothing to do with Japanese octopus balls, takoyaki. Instead, this taco features
two tortillas with a roasted green chile, mesquite-grilled carne asada, sliced mushrooms, stringy white cheese, and crumbled bacon.
Keep up with Aqui Con El Nene on Facebook.
Baja Tacos
1103 W. Prince Rd.
For hellishly spicy shrimp tacos, go to Baja Tacos. If you can't handle the heat, the non-spicy fish and shrimp tacos are still worth the trip.
Keep up with Baja Tacos on Facebook.
Benny's Restaurant
2702 E. Grant Rd.
Benny's Tacos Rojos features house-made red tortillas stuffed with a spiced cheese filling.
Keep up with Benny's Restaurant on Facebook.
Birrieria Guadalajara
304 E. 22nd St.
Since you're at a birrieria, you have to get birria tacos. The carne asada is also a hidden gem, however.
Keep up with Birrieria Guadalajara on Facebook.
BK Tacos
5118 S. 12th Ave. • 2680 N. First Ave.
While BK is best known for their Sonoran hot dog, don't miss out on their grilled carne asada tacos. Or their cabeza. Or their micheladas.
For more information, visit bktacos.com.
BOCA Tacos y Tequila
533 N. Fourth Ave.
It's safe to say BOCA is home to Tucson's official taco queen, Maria Mazon. Home to a wide variety of creative tacos, it's hard to pick just one. The A.M. Taco is the wildcard pick with a crunchy hash brown, fried egg, basil, cilantro, and jalapeño crema. Even if you're a regular, you'll always have a unique experience thanks to the daily changing salsas.
For more information, visit bocatacos.com.
Calle Tepa
6151 E. Broadway Blvd.
Calle Tepa offers their tacos Street Style and Tepa Style. Go for Street for simple onion and cilantro. Tepa Style is lightly crisped on the grill and topped with lettuce, pico de gallo, and cheese.
For more information, visit calletepa.com.
Carniceria Los Vaqueros
2023 S. Craycroft Rd.
This inconspicuous carniceria hides a taqueria with a massive array of meats. They are particularly proud of their birria, but you'll be fine regardless of what you order—I can confirm as I literally ate one of every taco there, as you can see above.
Keep up with Carniceria Los Vaqueros on Facebook.
Carnitas Estilo Michoacán Los Gordos
4545 E. 22nd St.
Lovingly referred to as the pink carnitas bus, Los Gordos offers succulent carnitas on house-made tortillas. Make sure to drizzle on some chili oil with a spritz of lime.
Keep up with Carnitas Estilo Michoacán Los Gordos on Instagram.
Carnitas La Yoca
3530 S. Sixth Ave.
Another exceptional carnitas place with house-made tortillas, Carnitas La Yoca features a small menu. Bonus: they open bright and early at 8 a.m. from Thursday through Sunday.
Keep up with Carnitas La Yoca on Facebook.
Carnitas Los Equipales
Saturdays and Sundays at the Tohono O'odham Swap Meet, 521 S. Westover Ave.
While suadero is often beef within the context of tacos in Mexico, at Carnitas Los Equipales, it is crunchy, juicy, skin-on pork belly. If you love fatty pork, add this to your destination list now.
Keep up with Carnitas Los Equipales on Facebook.
Chapo's Cocina
Saturdays and Sundays at the Tohono O'odham Swap Meet, 521 S. Westover Ave.
While Chapo's offers most of the street taco standards, they also offer two unique specialties worth the trip: borrego al horno (roast lamb) and chilorio, a Sinaloa specialty which could be described as spiced soft carnitas.
Keep up with Chapo's Cocina on Facebook.
Charro Del Rey
178 E. Broadway Blvd.
Charro Del Rey's Taco Trifecta might end up as some of the most premium tacos you'll ever eat. The dish features three different tacos: lobster al pastor, prime surf and turf, and chipotle halibut.
For more information, visit charrodelrey.com.
Charro Vida
7109 N. Oracle Rd.
The health-focused Charro Vida offers tacos you could legitimately add to your diet without any guilt. If you want to go vegan, try the Jackfruit Carnitas Tacos.
For more information, visit charrovida.com.
El Chinito Gordo
2920 N. Oracle Rd.
The former Club 21 Mexican Food now houses the hip El Chinito Gordo. While their menu is rich with Mexican entrees, their taco game is strongest with their juicy al pastor.
For more information, visit elchinitogordo.com.
Cocteleria La Palma
1143 S. Sixth Ave.
You might not expect it, but this desert food truck serves up stellar seafood. You can have your pescada fried with all the fixings on top, or you can cram it into a quesadilla taco. Your call.
Keep up with Cocteleria La Palma on Facebook.
Contigo Latin Kitchen
3770 E. Sunrise Dr.
For a more elegant taco setting, visit Contigo for their Short Rib or Chicken tacos.
For more information, visit eatatcontigo.com
El Antojo Poblano
1114 W. St. Mary's Rd.
El Antojo Poblano shares the cuisine from the Mexican state of Puebla. For a simple yet spicy take on chicken, order the Pollo en Chiltepín. Bonus: the tortillas are made from scratch with local Maiz Tucson masa.
Keep up with El Antojo Poblano on Facebook.
El Chivo de Oro
457 W. Irvington Rd.
While most birria in Tucson is made with beef, El Chivo de Oro keeps it traditional with goat. Additionally, you can order cabeza tacos on fresh corn tortillas for only $1 each. Be careful with the fiery hot red salsa.
Keep up with El Chivo de Oro on Facebook.
El Manantial Tacos y Hot Dogs
953 E. 36th St.
This might be one of those trucks you've driven by countless times but never tried. Don't miss out on the tripas and carne asada.
Keep up with El Manantial Tacos y Hot Dogs on Facebook.
El Taco Rustico
Saturdays and Sundays at the Tohono O'odham Swap Meet, 521 S. Westover Ave.
During one point in 2019, I came to El Taco Rustico seven weekends in a row; some of those weekends included two visits. Since I've tasted my way through every taco there, it's harder to narrow it down; I'll pick three. Get the glorious slow-grilled Costilla beef rib, the bacon-and-oniony Bistek Encebollado, and the wonderfully seasoned Calabacitas.
Keep up with El Taco Rustico on Facebook.
Elvira's
256 E. Congress St.
From 4 – 6 p.m. Tuesday through Friday, Elvira's happy hour offers a range of fancier tacos. For seared tuna, try the Taco de Atun.
For more information, visit elvirasrestaurant.com.
Ensenada Street Food
1602 S. Park Ave.
This women-run food truck features cuisine from Ensenada, a fellow UNESCO City of Gastronomy. Their al pastor is one of their standout specialties.
Keep up with Ensenada Street Food on Facebook or follow them on Instagram. 
Ermanos Craft Beer & Wine Bar
220 N. Fourth Ave.
Ermanos only serves tacos on Tuesdays; however, the selection changes every week with a new meat taco and a new vegetarian taco, often utilizing beer as an ingredient.
For more information, visit ermanosbrew.com.
Fini's Landing
5689 N. Swan Rd.
While the variety of seafood tacos are a given at this beach-themed joint, don't miss out on the Pork Belly Tacos with crunchy cubes of pork belly.
For more information, visit finislanding.com.
Francisco's de Noche
Frank's Restaurant, 3843 E. Pima St.
Although Frank's is most popular during their early hours as a diner, their night time Mexican restaurant offers outstanding tacos with a fresh salsa bar. You can even watch them make tortillas to order.
For more information, visit franksrestaurant.com.
Karamelo King
3752 E. Grant Rd. • 5224 E. Pima St.
Karamelo King cooks their Carne Asada with salt on a mesquite grill. The beef shines in its simple preparation with the beef and smoke flavor at the forefront. They also spoon on a brothy tomato sauce—for extra juiciness—just before serving. Make sure to eat the taco swiftly so it doesn't get soggy.
Keep up with Karamelo King on Instagram.
La Botana Tacos + Patio + Amigos
3200 N. First Ave.
While chicharrones at the grocery store are the puffy fried pork rinds, the Chicharrones at La Botana are fried bits of pork—think miniature pork belly cubes. The meat is pleasantly chewy, while the fat melts in your mouth with a smokiness more akin to char-grilled meat than to bacon.
For more information, visit labotanatacos.com.
La Fresita West
1450 W. St Mary's Rd.
Chicken is hardly the star at local taquerias, but Le Fresita West's Pollo is quite juicy. The Lengua is also succulent, while the Chorizo has crispy edges that contrast the soft bulk of it.
Keep up with La Fresita West on Facebook.
La Indita
622 N. Fourth Ave.
The Tarascan tacos at La Indita look similar to empanadas, but are actually fried pockets of corn masa stuffed with a filling of your choice. Go for the almost-healthy spinach or the meaty carne seca.
Keep up with La Indita on Instagram.
Maico Restaurant Mexican Food
835 E. 22nd St.
While Maico was featured on Travel Channel's Bizarre Foods with Andrew Zimmern for their menudo and goat birria, they also offer affordable tacos. Go for the Machaca or Potato Tacos.
Keep up with Maico Restaurant Mexican Food on Facebook.
Nana's Kitchen
8225 N. Courtney Page Way, Ste. 129
For a homestyle classic, order Nana's Special Tacos. The crispy tacos hold ground beef, potatoes, and a house special tomato sauce for a taste of nostalgia.
For more information, visit mexicanrestauranttucson.com.
Penca
50 E. Broadway Blvd.
Pair one of Penca's marvelous cocktails with their sophisticated tacos. The Guajalote Taco is shredded herb braised turkey, chipotle crema, cabbage, avocado, and green onion. The Nopales Taco features grilled prickly pear cactus, raw salsa verde, pickled onion, queso fresco, and cilantro.
For more information, visit pencarestaurante.com.
Polo's Taqueria
Saturdays and Sundays at the Tohono O'odham Swap Meet, 521 S. Westover Ave.
Polo's holds the distinction of being one of the few Tucson taquerias with a trompo, which is the vertical rotisserie used to roast Al Pastor meat. The unique cook process provides an ideal balance of charred, caramelized edges along with a juicy interior.
Rollies Mexican Patio
4573 S. 12th Ave.
Whether you want your tacos rolled, flat or folded, Rollies has got you covered. The Cauliflower Rollies Tacos with Queso is one of the sleeper hits.
For more information, visit rolliestucson.com.
Salsa Verde
210 N. Pantano Rd.
Driving by Salsa Verde, it looks like a chain. But it's not. It's a gem of an east-side restaurant with unique items and a kickass salsa bar. Try the Pork Adobada or Pork Pibil Taco.
Read our August 2018 article "Salsa Verde" restaurant a new east Tucson favorite for Mexican comfort food.
Keep up with Salsa Verde on Facebook.
Seis Kitchen
130 S. Avenida del Convento. Ste. 100 • 1765 E. River Rd.
While the Crispy Avocado Tacos are among our favorites, don't be afraid to venture through Mexico's other culinary regions at Seis via their handmade corn tortillas. They're one of the few Tucson restaurants to offer breakfast tacos as well. Try the Yucatan specialty Poc Chuc or order the fresh fish of the day on a taco for something special.
For more information, visit seiskitchen.com.
Street Taco and Beer Co.
58 W. Congress St. • 5870 E. Broadway Blvd.
A stacked salsa bar with free chips is always a plus, but come here for the soft and succulent Carnitas or the pineapple-laced Al Pastor roasted on the elusive trompo.
Keep up with Street Taco and Beer Co. on Facebook.
Tacos Apson
3501 S. 12th Ave.
Even though the menu says Huevos, it's not eggs. It's testicles. You can try it just to say you did, but they're nothing you'll crave again. Instead, go for any other marvelous grilled meats such as the Rasurado piled with beefy rib meat or the Costillas with the whole ribs. Go Hass for green chile and melty cheese.
Keep up with Tacos Apson on Facebook.
Tacos de Cabeza
5245 S. 12th Ave.
While Cabeza is the head, go for the Cachete if you want fall-apart shredded beef from the cheek. Sticky and gelatinous, it's lip-smackingly addictive. If you're feeling adventurous, they also offer Sesos (brain).
Taco Fish
4841 S. 12th Ave.
Taco Fish is as plain Jane of a name as it gets, but you know what you're getting. Don't go for the basic fried fish taco, however—order the massive Taco Gordo with fried fish, fried shrimp, and a marlin chile relleno. The cabbage-carrot slaw isn't as flavorful as it looks, so compensate with one of the salsas or cremas.
For more information, visit tacofishtucson.com.
Tacos Mexicali
752 W. Irvington Rd.
Tacos Mexicali specializes in tender braised meats such as Lengua, Cabeza, and Borrego. However, the tortillas for the tacos are almost pasty, so you're frankly better off getting one of the sopes instead of the tacos.
Taqueria El Bamori
Northwest corner of West Bilby Road & South Sixth Avenue
The namesake Taco Bamori features carne asada, bacon, guacamole, and cheese in a griddled flour tortilla. It is almost as large as a meal-sized quesadilla when you factor in how generous they are with the stuffing.
Taqueria El Pueblito
1800 E. Fort Lowell Rd.
For something beefy and not too spicy, order the Barbacoa. If you want to destroy your mouth with spice and flavor, order the addictively painful Chicharrón en Salsa Roja.
Read our January 2019 article Taqueria El Pueblito: Fill up on Breakfast Burros, Enchiladas, Juicy Tacos & Weekend Menudo.
For more information, visit taqueriaelpueblito.com.
Taqueria Juanitos
708 W. Grant Rd.
Juanito's Al Pastor is packed with flavor from a variety of chiles with pineapple-citrus sweetness and acidity. The Carne Asada and Cabeza are also local favorites.
Keep up with Taqueria Juanitos on Facebook.
Taqueria Pico de Gallo
2618 S. Sixth Ave.
The thick, house-made tortillas at Taqueria Pico de Gallo are the highlights. Go for one of the juicy Lengua or Shrimp Tacos.
Taqueria Porfis
3553 S. 12th Ave. Ste. 117
For a hard-shell taco, check out Taqueria Porfis. The freshly-fried shells are as satisfying as just-fried tortilla chips—satisfyingly greasy without the staleness of bagged chips. Go for Tacos Al Vapor or Dorado.
Taqueria y Raspados Jason
6039 E. 22nd St.
This humble truck whips up a mean Carne Asada Lorenza with a crunchy grilled tortilla.
Keep up with Taqueria y Raspados Jason on Facebook.
The Quesadillas
2418 N. Craycroft Rd.
With a name as generic as The Quesadillas, limited parking, and a tiny strip mall location, don't make the mistake of dismissing this joint. The mesquite-grilled Carne Asada is easily among the best in town. The Rib Eye features wide, thin slices of fatty rib eye. And there's a fresh salsa bar to go crazy with.
For more information, visit queso520.com.
Toro Loco Tacos y Burros
7940 E. Broadway Blvd.
Toro Loco takes their Hot Habanero Taco over the top with a mountain of sliced pickled habaneros over a pile of carne asada, bacon, Jack cheese, chipotle mayo, and hot salsa.
Read our July 2019 article Toro Loco to open Friday, Aug. 2 with craft tacos, french fry-stuffed burros.
For more information, visit torolocotacos.com.
Tumerico
2526 E. Sixth St. • 402 E. Fourth St.
As you can tell from the hashtags above, Tumerico has a thing for Kristen Stewart. While the blackboard menu tacos are always exceptional, don't be afraid to try the Kristen Stewart Crush Tacos when they appear.
For more information, visit tumerico.com.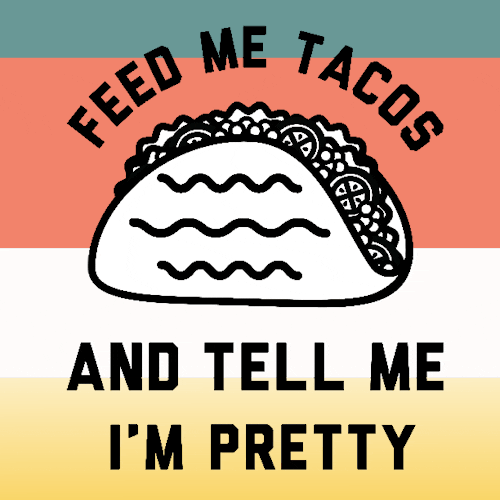 If you like this, you'll like these
If you're still unsure about which type of taco to try, read this; the guide explains the variety of local meat and vegetable options available in taco form.
If you're looking for an area-specific taco tour, read this.
We also have a Taco Tuesday in Tucson article that drops weekly; it highlights a noteworthy taco from a taco stand or truck. Stay tuned.
Have some favorite tacos that aren't on this list? Let us know in the comments.