Winin' & dinin' in the old pueblo
All throughout southern Arizona, there's an incredible selection of wineries and tasting rooms, much like the wine country to the south of Tucson in Sonoita and beyond. However, this list focuses on the spots you can visit without driving too far — if you're a local, that is.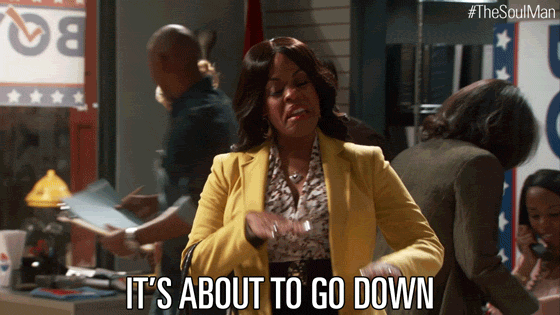 Fun fact, did you know there are 17 national wine days throughout the year? Yet only one can hold the coveted title of National Wine Day, and that's going down Wednesday, May 25th.
National Wine Day has been celebrated by the wine-loving masses for over a thousand years, and whether you're sommelier status, a habitual happy hour-goer, or simply like to sip on a glass of your favorite varietals at the end of a busy (or chill) day, the following locations support your cause.
(Reminder: These are only a few and not all.)
Agustin Kitchen
100 S. Avenida del Convento, Ste. 150
View this post on Instagram
Agustin Kitchen's Jesse Schaefer is on a mission to create an expertly curated wine program. From a figured selection of bottles of reserve to a variety of reds, whites, roses, and sparkling by the glass or bottle, their staff has ample opportunity to lead guests on a wine-inspired dining adventure.
They makes it even easier to explore quality vino with their Happy Hour special, offered daily from 3 p.m. – 5 p.m., that includes $6 glasses of house wines as well as $6 cocktail specials, and $1 off all draft beer.
For more information, visit agustinkitchen.com. 
Arizona Wine Collective
4280 N. Campbell Ave.
Looking for a tasting room with inventory from multiple Arizona wineries? Arizona Wine Collective brings it, basically taking you on a tour through Arizona Wine Country without leaving city limits. With a revolving selection, served by the glass or bottle, indoor as well as outdoor seating, and the option to carry in your own meals, you can craft a new experience with each visit.
They also offer a variety of Arizona-based beers on tap and a selection of snacks plucked straight from a charcuterie board so even your non-wine-loving pals can join you for the adventure.
View their current wine list and hours or join their wine club at azwinecollective.com. 
The Century Room 
311 E. Congress St.
View this post on Instagram
Century Room has been jazzing up downtown Tucson for a few months now, featuring a range of showtimes throughout the weekend that includes a Friday night concert series, late-night gigs on Thursday and Saturday, and a Sunday night jam session.
Their wine list, consisting of a broad selection of local and Sonoran wines, is in the pocket, and when paired with the newly added Small Bites menu and immersed in the sounds of jazz standards and solid chops, Century Room serves up robust flavor for all of your senses.
Check out their full list of menus and events by visiting hotelcongress.com. 
CORE Kitchen & Wine Bar
15000 N. Secret Springs Dr.
With a menu inspired by Sonoran food culture CORE Kitchen & Wine Bar craftily blends American cuisine with innovative technique and approachable style. And you can't beat the chance to pick your own seasonal citrus from their 42-tree orchard, to have added to your morning libations!
CORE's mindful menu is complemented by an extensive wine list that delivers over 2,800 bottles of wine, making this upscale wine bar one full of varietals.
Learn more about CORE Kitchen & Wine Bar and its Ritz-Carlton home at ritzcarlton.com. 
The Coronet
198 W. Cushing St.
View this post on Instagram
Whether you're stopping by for their diverse menu, creatively compiled with sustainably-sourced meats and other fresh, local, and organic – when possible – ingredients, or live music from a seat in their stunning courtyard, The Coronet does not disappoint.
The same holds true when it comes to their wine selection, with by-the-glass options offered in six and nine-ounce pours, and an impressive bottle list. For the conscious sipper, it's good to note that many of their wines are organic, biodynamic, and/or sustainably-sourced.
View their full menu and learn more about sister concepts Night Jar and Meyer Avenue Cafe & Mercantile at coronettucson.com.
Feast
3719 E. Speedway Blvd.
Feast's wine list has been the prized annual winner of the Wine Spectator Award of Excellence for over 15 years now. Pair that with their Best of Award of Excellence, coveted yearly since 2013, and wine lovers have every reason to include them in their list of deserving wine joints.
With a offerings that includes collector's items and hard-to-find labels, you can easy add eminence to your cellar or dining experience with options available for both dine-in and take-home wine service. Planning a shindig? Feast has you covered on the wine front with a 10% discount on a mix-and-match case of 12 bottles.
View current hours and offerings at eatatfeast.com. 
Flying Leap Vineyards Tucson Tasting Room & Fine Art Gallery
2940 N. Swan Rd., Ste. 128
View this post on Instagram
Flying Leap Vineyards is committed to family farmers, investing in the production, bottling, and distribution of ultra-premium wine and distilled spirits grown here in the Southwest. What began as a vision for a small business collaborative has grown into a production of 3,000 to 8,000 cases of wine per year.
Their Tucson tasting room is located in Plaza Palomino, and with a daily changing lineup of Italian, Spanish, and French wines, you can get a taste of the quality and care put into every bottle.
Learn more about their mission and locations at flyingleapvineyards.com. 
Le Rendez-vous
3844 E. Fort Lowell Rd.
For nearly 40 years, Le Rendez-vous has been Tucson's icon for French dining, showcasing exceptional French cuisine supported by exceptional service. Whether you go for the shareable plates served as part of their Bistro style or choose from their full menu for more of a fine-dining feel, you can't lose.
Their wine menu hits the nail right on the head as well with a carefully curated selection of French wines, offered by the bottle or by the glass. Don't shy from asking their well-versed staff for pairing suggestions.
Learn more about Le Rendez-vous by visiting rendezvoustucson.com. 
Locale Neighborhood Italian Restaurant 
60 N. Alvernon Way
Locale Neighborhood Italian founders Deborah Tenino and Nicholas Kreutz began with a vision for a concept divided into a restaurant, patio, bakery, and wine shop. A couple of years later, from breakfast to a wine bar and many delicious components in between, they're successfully providing quality to their community morning to night.
When it comes to vino, their wine room houses over 50 Italian wines. And whether you're enjoying a glass with dinner at the bar or sharing a bottle with friends while playing bocce, Locale will set you up for a grand time. Cincin!
Explore their menus at localetucson.com. 
Maynards
400 N. Toole Ave.
Have you been dreaming of a classy dinner nestled in the heart of an old train station in downtown Tucson? Maynards can bring that dream to life!
With a seasonally-inspired menu that gets a makeover monthly, their creative team never ceases to serve up a high-quality dining experience. Their wine list aims to please as well, sourced from growers around the globe and sprinkled with labels produced here in Arizona.
Learn more about Maynards by visiting hotelcongress.com. 
Pearly Baker Fermentables
64 E. Broadway Blvd.
View this post on Instagram
Housed in a corner storefront in downtown Tucson and named after notable prohibitionist Pearly Baker, head of the Anti-Saloon League in the late 1800s, Pearly Baker Fermentables offers a curated selection of wines that embody a natural approach to the craft.
Our wines express the soil they were born from, the skies they were reared beneath, and the traditions their winemakers learned from generations past. Not only do these policies provide a more ethically sourced product but also guarantee a more joyous drinking occasion.
Learn more at pearlybakerfermentables.com. 
PY Steakhouse
5655 W. Valencia Rd.
View this post on Instagram
PY Steakhouse at Casino Del Sol reflects the Pascua Yaqui Tribe's signature dining experience, using Tucson's local food system along with environmentally and socially responsible business practices. Those principles also apply to their wine program.
PY won the Wine Spectator's Award of Excellence in 2021, which isn't too surprising considering their cellar inventory. With a wine list featuring more than one thousand options including many that are unique in origin and a few from Arizona's finest, any degree of wine lover can find a chance to rejoice.
View PY Steakhouse's full menu at casinodelsol.com. 
REVEL
416 E. 9th St.
View this post on Instagram
When you're itching for a European-style wine bar vibe in Tucson? With a selection of wines from around the world, curated charcuterie, and a convenient location in the nook between downtown and 4th Avenue, REVEL is your place to be.
A self-proclaimed space for those who wish to celebrate life with friends, old and new, we also suggest REVEL as a destination for National Wine Day.
View their seasonal wine list, hours, and more at reveltucson.com. 
Time Market
444 E. University Blvd.
Arielle DeSoucey, Sommelier and Wine Director of Time Market, is changing the game of neighborhood store wine selections. Not "merely" a wine connoisseur but someone who loves to educate others, she even oversees a wine blog geared toward helping members of the Time Market community understand the complexity and magic that go into the wines they serve.
Time Market, overall, is proud to vet products and curated collections that they feel great about sharing, and their wine list is largely aligned with that mission. Stop by to view their take-home selection or sip on a pour from the bar. Either way, you'll be glad you did.
Learn more about Time Market's offerings by visiting their website. 
Westbound
267 S. Avenida del Convento #12
Tucked away in the MSA Annex of Mercado St. Augustin as well as being an industry go-to, Westbound offers an exceptional assortment of wines. Grab your buds to gather in the community-beckoning outdoor space, and choose from a variety of wines on tap any day of the week.
Westbound is all about the fun which translates to the hosting of regular events, some of which have included collaborations with local wineries. Don't forget to stop by their bottle shop for a fine bottle from their take-home selection.
Follow Westbound's Instagram for access to their menus and events calendar. 
Honorable Mentions
If you like your wine organically farmed, wild yeast fermented, low sulphured, unfiltered, or all of the above, Pearly Baker Fermentables is for you. A corner store concept from the mind of Bryan Eichhorst, owner of neighboring Penca Restaurante and Owls Club, Pearly Baker stays true to its mission of bringing ethically-sourced wine to the people of Tucson.
Also, Pita Jungle is carpe diem-ing National Wine Day by offering patrons half-off all bottles of wine on Wednesday, May 25, and Postino has its awesome "$6 'til 5 deal" with all glasses of wine costing only $6 a pour from open until 5 p.m. Don't forget to ask about their Board & Bottle Deals.