The tangy, savory drink that can brighten a morning and hide a multitude of sins is easy to find in Tucson.
The combination of tomato juice and vodka has been famous since the '20s when a New York bar patron said the drink he was served looked like a 'bloody mary'.
And let's be real, a bloody mary sounds/tastes good whether it's 9 a.m. or 3 p.m. Best known as a morning beverage and known to soothe hangovers, it will leave you feeling like a breakfast champ.
A classic bloody mary features combinations of vodka, tomato juice, Worcestershire sauce, olives, lemon juice, black pepper, herbs, and vegetables (the likes of celery, horseradish, and possibly okra). What a mouthful — a decidedly delicious one.
Look out for places that serve them with bar backs — a small beer that accompanies the cocktail. Either pour it into the drink or chase it with the beer.
The Oink Cafe
7131 E. Broadway Blvd.
Oink Cafe, as the name suggests, likes their bacon. They serve a flight of bacon with eight variations, including applewood smoked, honey-cured, and jalapeno. Pair that with a flight of bloody marys and you're good to go.
Of the six bloody mary flavors on the menu, four are included in a flight – your choice – for $10. Flavors include Spicy Thai (that Sriracha will light up your tastebuds) and Oink Bacon Bloody Mary (featuring a bacon-salted rim and piece of bacon).
For more information, visit oinkcafe.com.
Baja Cafe on Campbell
2970 N. Campbell Ave.
Baja serves up three different bloody mary cocktails.
The SOTB Bloody Mary adds tequila — real eye-opener — while the popular Yosemite Sam Bloody Mary takes a base of their house-made bloody mary and adds chili-infused vodka. It's served in a pint glass rimmed with smoked red chili and salt. The Yosemite is garnished with spicy jalapeno bacon, chipotle bacon, celery, carrot, olives, and a pickle.
For more information, visit bajacafetucson.com.
Prep & Pastry
3073 N. Campbell Ave. • 6450 E. Grant Rd., Ste. 160
No one complains when they receive a cocktail topped with white cheddar, salami, an olive, and a pickle. Prep and Pastry just gets it right.
The House Bloody Mary is spiced with guajillo pepper and garlic-infused vodka, has house-made chili salt on the rim, and is served with a coffee stout beer back. It's the perfect accompaniment to those duck fat gravy-covered, herbed cheddar biscuits.
For more information, visit prepandpastry.com.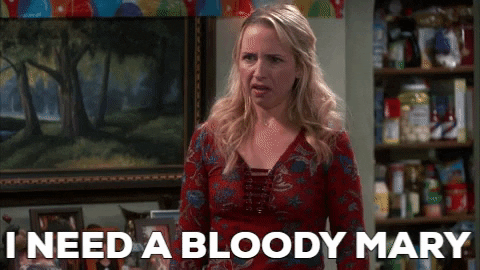 The Parish
6453 N. Oracle Rd.
I've heard several people call The Parish's Bloody Mary one of the best one in town. It's a bold statement for a bold drink.
They use a local Chaco Flaco drink mix — which kicks up the spice — and serve the drink iced in a salt-rimmed glass with house-pickled okra.
For more information, visit theparishtucson.com.
Commoner & Co.
6960 E. Sunrise Dr.
"Don't be Silly… there's always time for a cocktail."
Well, when quality cocktails (and quality food) live up to the expectation, their website is right, there's always time (or we'll make time).
For more information, visit commonertucson.com.
The Dutch Eatery & Refuge
943 E.University Blvd.
These zesty drinks simply combine vodka and bloody mary mix in a glass and top it with olives, and slices of lemon and lime. It's accompanied by a mini shot of beer and the flavor is outstanding.
For more information, visit thedutchtucson.com.
Nook
1 E. Congress St.
Nook is my new favorite breakfast place downtown — and not just because their mimosas, bellinis and bloody marys are served in trendy cocktail glasses in an aesthetically pleasing environment.
Their spicy House Bloody Mary has a punchy flavor and topped with a pickle, tomato, olive, and lime gives that added crunch — it's definitely something you want when drinking an alcoholic tomato drink the morning after a long night out.
For more information, visit nookdowntown.com.
The Shelter Cocktail Lounge
4155 E. Grant Rd.
The Shelter is one of those places you can drive by a hundred times before you venture in — it's easily missed. The space is a fallout shelter after all, refurbished on the inside.
Once you see the JFK-themed vintage cocktail lounge, however, there's no looking back (especially with a bloody mary in hand). Try it with their garlic-jalapeno vodka.
Keep up with The Shelter Cocktail Lounge on Facebook.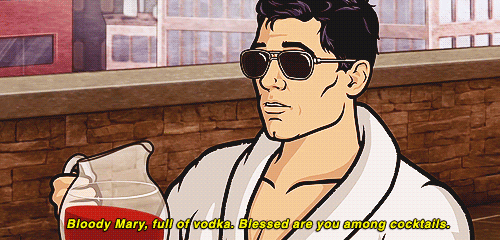 Welcome Diner
902 E. Broadway Blvd.
Welcome Diner offers a Cajun Mary — a truly transformative version of a bloody mary. Topped with grilled and chilled shrimp, you'll be satisfied. The succulent shrimp pairs well with the spicy drink.
For more information, visit welcomediner.net.
CORE Kitchen & Wine Bar at Ritz-Carlton, Dove Mountain
15000 N. Secret Springs Dr., Marana, AZ 85658
For a glorious view, sit on the patio at CORE with your House Bloody Mary. It includes your choice of bacon-infused vodka or garden vegetable-infused vodka.
For more information, visit ritzcarlton.com.
Saint Charles Tavern
1632 S. Fourth Ave.
For those seeking a simpler bloody mary recipe, Saint Charles Tavern has come to the rescue.
Their tomato juice and vodka concoction is elevated with the addition of half a lime, a splash of Worcestershire sauce, and Sriracha if you order it extra spicy. The drink has classic 'olive and pickle' garnish.
Keep up with Saint Charles Tavern on Facebook. 
Cup Cafe
311 E. Congress St.
The cocktails at Cup Cafe will rock your morning.
The Bloody Mary is the perfect balance of spice, tang, and savory flavors in a single sip. Choose your spice level — I go spicy — and pair it with a must-try breakfast dish — the Creole Breakfast is a top choice.
For more information, visit hotelcongress.com/dining.
Zinburger
6390 E. Grant Rd. • 1865 E. River Rd.
Something salty, umami, and crunchy to start your day is foodie heaven. Zinburger makes their Bacon Bloody Mary with bacon-infused vodka (and bacon garnish). Bottoms up!
For more information, visit zinburgeraz.com.
Trident Grill
2033 E. Speedway Blvd. • 2910 N. Swan Rd. • 250 S. Craycroft Rd.
If you like a your Bloody Mary topped with a meal, you've come to the right place.
This deep-fried crab-topped drink from Trident is a mouthful. Hey, if you're waking up before lunch on a weekend, then anything goes, right?
For more information, visit tridentgrill.com.
The Bambi Bar
5050 E. Speedway Blvd.
This classic dive bar is rich with history and entertainment — it has a jukebox and a pool table for your pleasure. Bambi Bar's drinks are typically on the less-expensive side, making this a great place to dwindle the morning away with good company drinking bloodies.
Keep up with The Bambi Bar on Facebook.