Popularized in Taiwan during the 1980s, boba tea has evolved from a simple milk tea beverage into a culture of its own.
Ever wonder what makes up the addictive boba balls at the bottom of boba tea? As it turns out, those chewy black pearls are a combination of tapioca and brown sugar.
For the uninitiated, boba tea generally starts with a base of green, black, oolong, or other flavored teas, followed by the addition of condensed milk or whole milk.
The evolution of a simple milk-tea beverage
Popularized in Taiwan during the 1980s, boba tea has evolved from a simple milk tea beverage into a culture of its own.
Nowadays, boba tea is most often found at specialized boba tea cafes and at Vietnamese restaurants. Customers often choose to add different fruit juices or syrups. Another option is adding jelly, which is formed into small cubes, stars, or rectangular shapes and is flavored with coconut, lychee, grass, mango, or coffee.
This chilled treat is as refreshing as an oasis during the desert summer months but can be enjoyed any time of year. Here's our list of where to find boba in Tucson.
Bing's Boba Tea
2510 N. Campbell Ave. • 2040 W. Orange Grove Rd., Ste. 104
https://www.instagram.com/p/BsCRZJBjfkb/?utm_source=ig_embed&utm_medium=loading
Bing's exemplifies just how many drink combinations are possible with boba. They serve creamy milk tea, fresh-brewed iced tea, sweet fruit teas, and the ice-blended snow smoothie — to name a few. Add-ins range from regular boba pearls to more adventurous ingredients, such as taro custard pudding and azuki red beans.
For more information, visit bingsbobatea.com.
Teaholic
1031 N. Park Ave., Ste 165
This place is a boba-filled dream come true. It comes complete with comfortable purple velvet chairs, vases of peonies on each table, and an incredible selection of boba.
The owners recommend the cold red grapefruit tea or the Okinawa milk tea with black tea and black sugar. Black sugar is an unrefined sugar from Okinawa, Japan that's similar to molasses, but not as thick and with a milder taste.
For more information, visit Teaholic. 
Chatime
1800 E. Fort Lowell Rd., Ste 140
The clean, open space has paintings of cherry blossom branches on the walls, making it a perfect place to cool down.
Regulars love the Rose Green Milk Tea and Honey Roasted Milk Tea for how well it balances with the boba. Another favorite is their refreshing juices — choose from Yogurt Lemon Juice or Kumquat Lemon Juice for a tart pick-me-up.
Keep up with Chatime on Facebook.
7 Degrees Ice Cream Rolls & Boba Tea
4386 N. Oracle Rd., Ste 160
https://www.instagram.com/p/BgcZPVnlB1c/
This is a great place for ice-cold Jasmine Green Milk Tea with boba. (Their boba is pleasantly soft, compared to the rest).
Bright green walls, large wooden tables, and fun knick-knacks make for a relaxed and enjoyable atmosphere. 
Keep up with 7 Degrees on Facebook.
Boba Tea Company
4500 N. Oracle Rd., in Tucson Mall
This menu pokes fun at boba with sections called "Nuditea" and "Naughtea." Not only are they cheeky, but they also prepare their boba fresh in a kettle every day, making it soft and chewy. 
Order the Geisha with matcha, vanilla bean, half and half, green tea, and your choice of two bottoms (aka flavored boba).
Keep up with Boba Tea Company on Facebook.
Lucky's Boba Tea
7455 W. Twin Peaks Rd., Ste. 103
This tea house is popular for drinks like Mango Green Tea with Lychee Jelly and for having board games. With lots of different flavors and add-in options, the friendly staff can help you find something that fits your taste. 
Keep up with Lucky's Boba Tea on Facebook.
Miss Saigon
47 N. Sixth Ave. • 1072 N. Campbell Ave. • 250 S. Craycroft Rd.
Miss Saigon isn't just a popular pho spot. The Vietnamese cuisine joint also serves various colorful boba drinks. You can find teas, such as Almond Boba Tea and Taro Milk Tea.
Taro is a tropical Asian plant. The root vegetable grows purple in color and has a sweet, nutty taste that pairs well with pho.
For more information, visit misssaigontucson.com.
Frozen Delight
1101 N. Wilmot Rd., Ste 107
Frozen Delight serves frozen yogurt, ice cream, and boba tea. Craving Horchata Boba? Or a decadent Chocolate Chip Mint Snow? This local shop has friendly service, plenty of seating, and unique boba flavors.
For more information, visit frozendelight520.com.
Vina Vietnamese Street Food
4230 N. Oracle Rd.
For convenient Vietnamese food, check out former food truck Vina Vietnamese. Pair their popular Lemongrass Chicken Sandwich with a flavored fruit tea, milk tea, or smoothie with boba for a truly authentic experience. Try the Coconut or Matcha.
Keep up with Vina Vietnamese Street Food on Facebook.
Nomico Healthy Desserts
595 E. Wetmore Rd.
Known for their mesmerizing teardrop cake, which holds its shape by seaweed instead of gelatin, Nomico also has an assortment of boba flavors amongst their Asian dessert menu. They keep their boba drinks simple and don't add any additional sugar, artificial flavors, or powders.
Try the Papaya Milk Tea with boba for a summery, refreshing delight, or the Hongkong Style Milk Tea for a subtle tasting tea filled with soft, gummy-like boba pearls.
O' My Buns
5870 E. Broadway Blvd., in Park Place Mall
This coffee bun dessert restaurant entices customers by putting a spin on the classic boba drink. Add boba to a yogurt smoothie, slush, or soda.
Flavors like Coconut, Pineapple, or Mango will have you dreaming of a tropical paradise — and you can custom mix them. 
For more information, visit omybuns.com.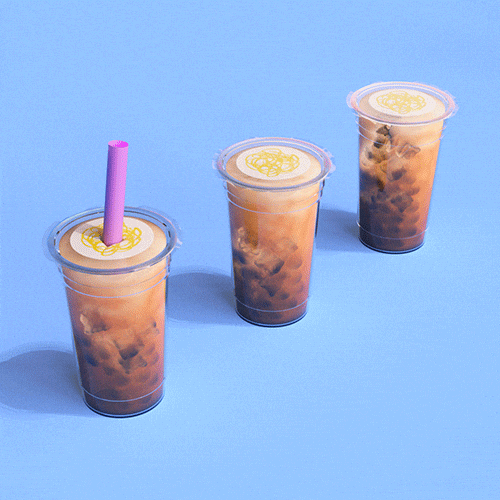 Sushi To Go & More
7755 E. Golf Links Rd., Ste 107
Sushi To Go offers almost every type of sushi imaginable, croissant sandwiches, and a few classic options for boba. Sit at a hightop table and get a fruity boba tea — flavors include mango, passion fruit, banana, strawberry, green tea, and taro.
Keep up with Sushi To Go & More on Facebook. 
Dao's Tai Pan's
446 N. Wilmot Rd. • 4206 N. First Ave.
Vietnamese, Thai, and Chinese cuisine is served as well as a surplus of boba choices. Add boba to exotic blended fruit drinks, such as guava, jackfruit, lychee, or the South American soursop. They also sell house specialty drinks like the mild Thai Pearls (creamy iced tea with tapioca pearls).
Keep up with Dao's Tai Pan's on Facebook.
Pho Can Tho
2746 N. Campbell Ave.
Boba flavors include honeydew, mango, strawberry, taro, jasmine, Thai tea.
Enjoy the drink as a dessert (it's topped with whipped cream) or to quench your thirst.
Keep up with Pho Can Tho on Facebook.
Ni Hao Tea
4726 E. Broadway Blvd.
This eastside tea house has a tentative opening date for January. Keep up with Ni Hao Tea on Facebook for updates.
Read our December 2019 article Boba shop "Ni Hao Tea" to open on Broadway & Swan.
[This article was originally published on September 10, 2018, and most recently updated on January 23, 2020.]