Warm bowls to beat the winter blues.
The depth of flavor in a good bowl of soup—or serving of stew—takes you to a place of comfort.
Stews are best when shared with a group of people but soups can be enjoyed anytime—before your main meal or as the meal itself, alone or with friends. We've found soups and stews in Tucson that cater to your needs and awaken the senses this season.
When it's chilly outside, stay warm with these savory, heartwarming bowls.
Albondigas at Los Jarritos Mexican Food
4832 S. 12th Ave.
Los Jarritos—on the corner of Irvington—is a family-owned restaurant that has been around for over 30 years.
Their Albondigas—a meatball, onion, rice, and cilantro soup—is a customer favorite. The zest and crunch from the onion, paired with the hearty meatballs make a small bowl filling and satisfying. Call ahead to special order it or simply get their soup of the day. Menudo y Pozole is also served daily.
For more information, visit losjarritosmexicanfood.com.
Borscht at European Market & Deli
4500 E. Speedway Blvd. Suite 36
Russia and Armenia are a few places claiming to be the homeland of borscht. While we aren't about to argue, it's ultimately the Slavic dish beet soup. Sometimes meat or potatoes are added, making it something between a stew and soup.
European Market, however, keeps it simple and serves theirs with a side of sour cream and bread.
For more information, visit europeanmarketandeli.com.
Bouilabaisse at Le Rendez-vous
3844 E. Fort Lowell Rd.
View this post on Instagram
Le Rendez-vous has an intimate, classy space and serves up Bouilabaisse. This hearty tomato fish stew—with scallops, shrimp, salmon, mussels, and sea bass—is a French classic said to be a kind of Provencal fish chowder.
For more information, visit rendezvoustucson.com.
Bun Bo Hue at Pho Can Tho
2746 N. Campbell Ave.
The Bun Bo Hue at Pho Can Tho is filled with rice vermicelli, beef, and pork. The spicy noodle soup acquired its name from the central Vietnamese city of Hue known for its special style of cooking. It has a rich taste prompted by spicy, sour, and salty flavors.
Keep up with Pho Can Tho on Facebook.
Caldo 7 Mares (Seven Seas Soup) at Mariscos Chihuahua
1009 N. Grande Ave.
Caldo 7 Mares—Seafood Soup—serves fish fillet, shrimp, octopus, calamari, and baby clams in a house-made fish stock. The seafood is tender and the broth, light. This fresh soup evokes the comfort food of the Mexican Coastline.
For more information, visit mariscoschihuahua.com.
Caldo de Queso at El Indio Restaurant
3355 S. Sixth Ave.
El Indio is a colorful place to enjoy authentic Calde de Queso, a traditional queso soup said to have originated from Sonora, Mexico.
Onions, potatoes, chilies, and a decent helping of queso fresco are combined to create a thin, flavorful chicken broth. The melted cheese creates a dumpling-like texture.
Keep up with El Indio Restaurant on Facebook. 
Chicken & Dumpling Soup at Beyond Bread
6260 E. Speedway Blvd. • 421 W. Ina Rd. • 3026 N. Campbell Ave.
On Sundays, Beyond Bread serves Chicken & Dumpling Soup—and it's worth making a special trip for it. The soup is creamy, the dumplings chewy, and the chicken tender. It's perfect comfort food.
Tomato Basil and Chicken Tortilla options are also available daily.
For more information, visit beyondbread.com.
Chicken Noodle Soup at Sauce Pizza & Wine
2990 N Campbell Ave. • 5285 E Broadway Blvd. • 6450 E. Grant Rd. • 7117 N. Oracle Rd.
Sauce serves their house-made Chicken Noodle Soup Sunday through Tuesday.
Chicken, zucchini, carrots, and red peppers are combined and topped with parmesan and spinach. Compared to your typical chicken noodle, this one's heavy on the veggies, making it savory and nutrient dense.
For more information, visit saucepizzaandwine.com.
Chicken Tortilla Soup at Salsa Verde
210 N. Pantano Rd.
This is what our editor Kate Severino has to say about it:
"Don't wear a white shirt when you visit. The firey soup, both in color and spice, needs no addition. Bright flavor, fresh veg, unexpected chunks of creamy avocado, and thin crispy strips atop the molten broth make this a go-to order."
For more information, visit salsaverderestaurant.business.site.
Chongqing Noodle Soup at Mian Sichuan
4695 N. Oracle Rd.
Noodle-newcomer Mian Sichuan has no shortage of steaming options. The Chongqing Noodle Soup is broth with a bite. It has a soy sauce base and features Sichuan chili oil, minced beef, green onion, fresh greens, and chili paste. Order it vegan and you won't be disappointed.
For more information, visit miansichuan.com.
Cioppino at Bazil's
4777 E. Sunrise Dr., Ste. 119
This is what Tucson Foodie contributor Max McConkey has to say about the Cioppino:
"Tucsonans have been making their way to Bazil's for years for its cioppino. And it's a truly regal dish. A tureen overflows with lobster, shrimp, clams, crab, scallops, and tender fillets of white fish, all sauteed in ambrosial jus. While the restaurant's chef calls the coulis' exact ingredients "proprietary" information, it almost certainly includes wine, garlic, and tomatoes—producing a fine marinara, perfectly balancing the succulent fruit de mer."
For more information, visit bazilstucson.com.
Cioppino alla Ligure at Tavolino Ristorante Italiano
2890 E. Skyline Dr.
Cioppino is seafood stew—similar to a bouillabaisse, but with the subtle spicy warmth of saffron. Tavolino's goes all out for theirs, adding shrimp, scallops, calamari, mussels, and the fish of the day over spaghetti.
For more information, visit tavolinoristorante.com. 
Cream of Broccoli Soup at Bison Witches
326 N. Fourth Ave.
Bison Witches holds down the fort on soups al la bread bowl. Cream of Potato Bacon, Cream of Broccoli, Wisconsin Cheese, Boston Clam Chowder, and Chili are all worth ordering. Opt to combine the Broccoli and Wisconsin Cheese for a cheesy, smoky soup made better served in a bowl you can eat.
For more information, visit bisonwitchestucson.com.
Creamy Tomato Soup at Saguaro Corners
3750 S. Old Spanish Trl.
Saguaro Corners, on the Eastside of the city, is frequented by bicyclists as well as locals wanting a scenic desert view from the light-strung patio. Equipped with space heaters, there's no need to hustle indoors to enjoy a cozy bowl of tomato soup — perfectly creamy, thick, and comforting.
Keep up with Saguaro Corners on Facebook.
Gazpacho at Arizona Inn
2200 E. Elm St.
The Tomatillo Gazpacho from Arizona Inn's Main Dining Room is a refreshing choice. The soup is made from tomatillos—the husked fruits native to Mexico that gives it a green hue and bright flavor— and features red bell pepper, cucumber, onion, garlic, a touch of jalapeno, and earthy spices.
For more information, visit arizonainn.com/dining.
Goat Soup at Alafia West African Cuisine
1070 N. Swan Rd.
Although the restaurant threatened to close at the end of 2018, the shutting of doors was a temporary one. As of January 3, 2019 Alafia opened under new management. The hours and menu options appear the same, thank goodness.
For a buttery, tender stew option, try the Goat Soup. It's served with a large portion of rice—great for adding bulk to the flavorful broth.
Keep up with Alafia West African Cuisine on Facebook.
Gumbo at The Parish
6453 N. Oracle Rd.
This "Southern Fusion Gastropub" uses chicken and andouille sausage in their Louisiana stew. This dish combines French and Spanish culinary influences, adding just the right amount of spice.
To top it off, Guedry's Gumbo comes with hushpuppies—soft cornmeal center inside a crispy batter—an obvious choice. Add shrimp and crawfish to take it over the top (in a good way).
For more information, visit theparishtucson.com.
Fideo con Pollo Soup at Tanias 33
614 N. Grande Ave.
This Mexican vermicelli noodle soup is best enjoyed with a healthy squirt of lime. While the pollo version is a popular choice, the vegan option is also crave-worthy.
For more information, visit tanias33.com.
French Onion Soup at Ghini's French Caffe
1803 E. Prince Rd.
Soupe a L'oignon — a French onion soup — is served at Ghini's with a Provencal, herb-infused beef stock. It is topped with grilled baguettes and melted Gruyere cheese. The broth is rich and flavorful with the perfect balance of cheese and caramelized onions.
For more information, visit ghiniscafe.com.
Grandma Miller's Clam Chowder at Trident Grill
2033 E. Speedway Blvd. • 2910 N. Swan Rd. • 250 S. Craycroft Rd. • 2912 W. Ina Rd.
Trident Grill mixes bar food eats with seafood in a wonderful way. Their clam chowder has a creamy base and the meaty clams hit the spot.
For more information, visit tridentgrill.com.
Italian Wedding Soup at Mama Louisa's
2041 S. Craycroft Rd.
Italian Wedding Soup got its name from the flavor "marriage" of the greens and meats in this soup. Orzo pasta, spinach, mini meatballs, and chicken broth make a heart-warming combination.
If you opt for the soup and salad bar, you get unlimited refills—an easy yes.
For more information, visit mamalouisas.com.
Kimchi Jjigae at Kimchi Time
2900 E. Broadway Blvd. Ste. 186
Kimchi jjigae is a popular Korean winter stew. It's typically made with fermented kimchi, pork belly, and tofu. The flavor is spicy but the creamy tofu balances the acidity.
Read our November 2019 article Korean favorite Kimchi Time bold and flavorful, expansion in the works.
Keep up with Kimchi Time on Facebook.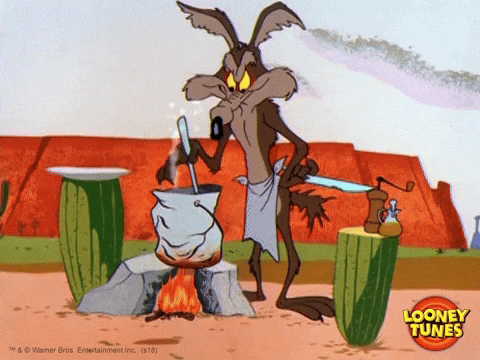 Menudo at Taqueria El Pueblito
1800 E. Fort Lowell Rd.
Who knew beef stomach would be so popular? This traditional Mexican soup is a broth with a red chili pepper base that adds tripe, hominy, lime, onions, and cilantro. It is a flavorful and hearty stew that is well executed—served on weekends only.
Read our January 2019 article Taqueria El Pueblito: Fill up on Breakfast Burros, Enchiladas, Juicy Tacos &Weekend Menudo.
For more information, visit taqueriaelpueblito.com.
Minestrone at Gusto Osteria
7153 E. Tanque Verde Rd.
Gusto Osteria takes the concept of Italian home cooking to the East side of town. Minestrone is a staple soup served daily. This Italian favorite is filled with fresh vegetables and pasta.
For more information, visit gustotucson.com.
Miso Soup at Kazoku
4210 E. Speedway Blvd.
There's nothing like a piping hot bowl of miso soup to start your meal. The tofu adds texture, the seaweed saltiness, and the creamy broth rounds out the flavor. For an added bonus, get yours free with sushi orders.
For more information, visit kazokurestaurant.com.
Mulligatawny Shorba at Saffron Indian Bistro
7607 N. Oracle Rd.
This fragrant soup is made with chicken, red and yellow lentils, and cream. The herbs and spices are the real anchors in this soup. You find notes of ginger, garlic, coriander, and mint in this flavorful bowl of Mulligatawny Shorba.
For more information, visit tucsonindianrestaurant.com.
Oxtail Stew at D's Island Grill JA
3156 E. Fort Lowell Rd.
"The Oxtail Stew and entrees are approachable choices for the Jamaican food novice. The oxtail renders like a fuzzy-blanket-on-the-couch pot roast, served with stewed vegetables and a hefty helping of classic Jamaican gravy. The exceedingly tender meat packs a slight piquancy from the Scotch bonnet peppers in the gravy to cut through the heaviness of the meat."
Pho Dac Biet at Pho #1
2226 N. Stone Ave.
Bursting with fragrant spices, the pho broth sets the soup at Pho #1 apart. Pho Dac Biet features different cuts of beef and is served with limes, basil, and bean sprouts — which can be added to suit your preference.
For more information, visit Pho #1 on Yelp.
Posole at Birrieria Guadalajara
304 E. 22nd St.
Posole — which translates to hominy — is accurately a corn soup with meat. Birrieria Guadalajara's recipe is hearty in a southwestern kind of way. It's mildly spicy and very tasty.
Keep up with Birrieria Guadalajara on Facebook.
Ramen at Ikkyu
2040 W. Orange Grove Rd. Ste. 180
Ikkyu serves authentic Japanese food and offers ramen on Thursdays, Fridays, and Saturdays. Their soup is delicious and comforting. They have Tonkotsu Ramen with a pork bone broth, Miso Ramen with a prominent miso flavor, and Shoyu Ramen flavored with soy sauce.
For more information, visit ikkyutucson.com.
Sinigang at Nick's Sari-Sari Store
2001 S. Craycroft Rd.
Nick's has a rotating daily menu featuring house-made cuisine. Try their Sinigang for a unique stew that features pork, tamarind, onions, and various spices. This savory soup is traditionally a Filipino dish.
Keep up with Nick's Sar-Sari Store on Facebook.
Sonoran Chile + Squash Soup at DOWNTOWN Kitchen + Cocktails
135 S. Sixth Ave.
If you have yet to eat at DOWNTOWN, make a reservation as soon as possible. With seasonal menu items, you won't want to miss this wintery soup. The creamy puree features salsa fresca, tortilla shards, and queso Oaxaca; regional flavors we delight in.
For more information, visit downtownkitchen.com.
Sopa Marinara at JPS Seafood Restaurant & Market
5550 S. 12th Ave.
The hearty broth is swimming with octopus, tuna, shrimp, and skate.
Read our 2018 article Swimmingly Successful: JPS Seafood Hooks the Market.
For more information, visit jpsseafood.com.
Taiwan Beef Noodle Soup at Noodleholics
3502 E. Grant Rd.
Noodleholics hand makes all of their noodles. Enough said. The Tawain Beef Noodle Soup features house-made wheat noodles in beef broth, topped with bok choy, pickled green, green onion, and cilantro. Winter weather perfection.
For more information, visit noodleholics.com.
Tom Kha Gai at Bai Thong
4853 E. Speedway Blvd.
This Thai coconut soup has a depth of spicy and sour flavors. The creaminess comes from the coconut milk. Moreover, the chicken is tender and pairs well with the lime. You can order the Tom Kha Gai community style, making it a great option to share.
Keep up with Bai Thong on Facebook.
Thom Yum at Senae Thai Bistro
63 E. Congress St.
The Thom Yum at Senae is brimming with a complex red-hot spice from the chili pepper. The soup has velvety straw mushrooms and your choice of protein. The subtle lemongrass calms the heat. If it's still too spicy, though, order some Thai tea.
For more information, visit senaethai.com.
Tortilla Soup at Jerry Bob's on Valencia
2680 E. Valencia Rd.
The tortilla soup at Jerry Bob's is phenomenal. It's a house favorite for a reason — crunchy tortilla strips, good sized pieces of chicken, and melted cheese. Most importantly, dig in and tear up the tortilla side.
For more information, visit Jerry Bob's on Valencia on Yelp.
Vegetable Soup at Peppersauce Kitchen
35406 S. Mt. Lemmon Rd. Oracle, AZ 85623
What Jackie Tran has to say about the vegetable soup:
"The soup caught us off guard; the humble presentation of a cob of corn, carrots, potatoes, celery, and cabbage didn't set expectations too high. However, the vegetable broth was rich and balanced with the ideal amount of salt and subtle sweetness from the corn and carrots."
For more information, visit ziparizona.com.
[This article was originally written on November 27, 2018, and most recently updated on January 8, 2020.]