From sushi to noodles, here are our picks.
When it comes to Asian cuisine, Japanese restaurants shine in Tucson. With the recent growth in Japanese diner-style establishments focusing on noodles or rice dishes, even raw fish-fearing eaters can find something to tickle their fancy.
While Tucson has delightful Japanese restaurants that tack on food from other Asian countries such as Korea or China, this list focuses on the restaurants that are primarily Japanese.
Here is our guide to 10 of the best Japanese restaurants in Tucson.
Ginza Sushi
5425 N. Kolb Rd. Ste. 115
Hidden on the northeast side of Tucson, Ginza provides Japanese cuisine in a sleek izakaya-style setting. It's comparable to a pub or tapas bar.
While sushi is the star here, don't miss out on the izakaya specials such as tempura. Bring friends to order a variety of dishes and share.
For a ramen-focused experience, visit their sister restaurant Raijin Ramen.
For more information, visit ginzatucson.com.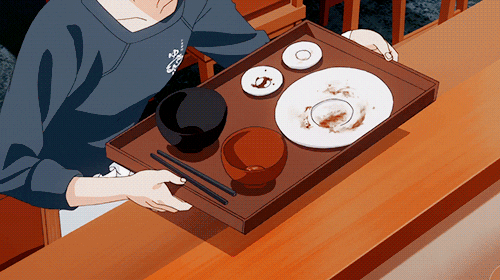 Ikkyu Japanese Restaurant
2040 W. Orange Grove Rd. Ste. 180
Northwest Japanese diner Ikkyu has a long-standing reputation for its Spicy Tonkotsu Ramen, available only on Thursday, Friday, and Saturday.
The restaurant also features a wide variety of don (rice bowls), including the addictive Volcano-Style Spicy Tuna Don with spicy tuna, seaweed, sesame seed, scallion, unagi sauce, spicy mayo, and crunchy tempura flakes over sushi rice.
For more information, visit ikkyutucson.com.
K Japanese Restaurant
2962 N. Campbell Ave.
K Japanese Restaurant serves a variety of dishes ranging from Cha Han (Japanese-style fried rice) to sushi with exceptional uni.
If you're into the real-deal fresh wasabi, it is seasonally available upon request.
Keep up with K Japanese Restaurant on Facebook.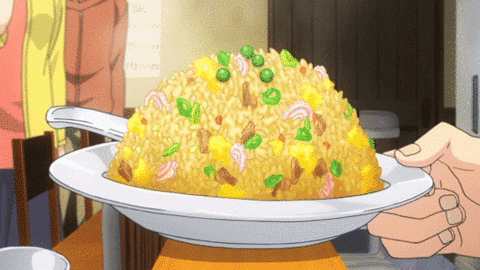 Kukai
MSA Annex, 267 S. Avenida Del Convento. Ste. 11
MSA Annex newcomer Kukai highlights Onigiri as the star. With so much care in the product, in the rice quality is apparent. It also pairs perfectly with a beer from Westbound.
If you need something more substantial, order some Hand Rolls, Ramen, and Donburi.
Keep up with Kukai on Instagram. For more information, visit eatkukai.com.
Maru Japanese Noodle Shop
1370 N. Silverbell Rd. Ste. 180
Westside newcomer Maru Japanese Noodle Shop offers freshly made bowls of noodle soup alongside convenient, quick heat-lamp snacks for immediate satisfaction.
While ramen is available, the wide variety of udon soups are the star.
Another little perk: vegan options are clearly marked on the menu with neon green letters.
For more information, call (520) 838-0717 or visit marunoodle.com.
Raijin Ramen
2955 E. Speedway Blvd.
Ginza's sister restaurant Raijin Ramen was on of Tucson's buzziest restaurant openings in 2018.
While the menu focuses on ramen, the restaurant also offers a small selection of yakisoba, salads, and small donburi.
The Miso and Tonkotsu broths are the star here, but they also have one of the best vegan broths in town.
Keep up with Raijin Ramen on Facebook.
Samurai
3912 N. Oracle Rd.
Japanese diner Samurai features a casual vibe with assorted Donburi, noodle dishes, and a limited sushi menu.
For a hearty dish, order the Hamachi Kama, a grilled yellowtail collar plump with some of the fattiest meat on the fish. It's a seasonal dish and doesn't appear on the menu.
Keep up with Samurai on Facebook.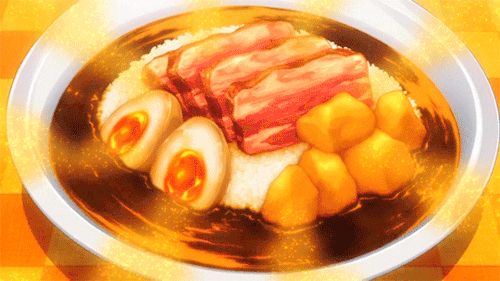 Sushi on Oracle
6449 N. Oracle Rd.
Sushi on Oracle, located on Oracle Road, might have one of the least creative names. However, the off-menu specials are some of the most creative.
While guests can sit down at a table for traditional Japanese food, do yourself a favor and sit at the sushi bar. They'll take you for a ride.
It's also worth mentioning they play music along the lines of Nujabes — a divine pleasure for anyone who enjoyed watching Samurai Champloo.
For more information, visit sushionoracle.net.
Sushi Zona
5655 E. River Rd.
Sushi Zona features a comprehensive Japanese menu in an environment a little nicer than the typical diner.
Rare dishes included Natto Shiso Age — fermented soybean with Japanese mint tempura — and a whole grilled Japanese Red Snapper Head.
For more information, visit sushizona.com.
Yamato Japanese Restaurant
857 E. Grant Rd.
For a mostly traditional sushi experience, visit the sushi bar at Yamato. The sushi chef mostly focuses on traditional items, though you can find a few outliers such as the Cured Salmon Nigiri.
At the dining tables, guests can order sushi as well as items from an entree menu with options such as donburi, tempura, teriyaki, and noodles.
For more information, call (520) 624-3377. Keep up with Yamato Japanese Restaurant on Facebook.
Yoshimatsu
2741 N. Campbell Ave.
Yoshimatsu offers one of the most diverse Japanese menus in town with a focus on healthy eating.
The lunch menu features a few exclusives such as Sushi Burritos and Poke Bowls. While the dinner menu excludes those two options, it incorporates countless noodle dishes, bento boxes, Kushi Yaki, and more.
Vegan options are also clearly marked in green, similar to its sister restaurant Maru Japanese Noodle Shop.
For more information, visit yoshimatsuaz.com.
One last thing — we haven't found anyone in Tucson for omurice yet. If you find one, let us know.