Get amped for game days, we've got beer, bites, and big TVs for ya.
If you aren't a student or season-ticket holder, getting tickets to see particular sports games in person will be a difficult task in Tucson. Fear not gentle reader, I'm here to help.
I put myself through the gauntlet for you, ventured across the sprawling landscape and tried all sorts of chicken wings, nachos, and a myriad of fried foods to find the best places in town to watch the 'Cats or any other sports team that might float your fancy.
Here's a list of locally owned and operated sports bars in the Old Pueblo to catch the game and grab a drink with pub fare.
Marana
---
Home Plate
8579 N. Silverbell Rd.
The second location for the Home Plate franchise opened up a few years ago in the Continental Ranch neighborhood just south of the Twin Peaks exit off Interstate 10.
Twenty big-screen HDTVs are scattered throughout the property for the casual fan but it's also an interactive sports bar with shuffleboard, pool tables, foosball, video games and seven batting cages. From slow pitch softball to fast pitch baseball, Home Plate is perfect for the active sports fan as well as the armchair athlete.
Let's not forget about the beer. Home Plate Marana offers 16 beers on tap as well as over 30 different beers by the bottle or can. Your best bet is to get there for happy hour which runs from 3 – 6 p.m. on weekdays. As for the food, the menu is standard American pub fare with items like Buffalo wings, burgers, hot dogs, pizzas, and sandwiches.
For more information, visit homeplatemarana.com.
Growler's TapHouse
8275 N. Silverbell Rd.
This 3,000-square-foot restaurant features 30 beers on tap and shows all sports on their televisions. The reclaimed wood and Edison bulbs give it a more of a microbrewery feel rather than a dive bar.
For more information, visit growlerstaphouseaz.com.
North Tucson
---
Fini's Landing
5689 N. Swan Rd.
This casual, beach-themed restaurant is a great little spot to watch the games on the north side of town.
Flip-flops and fish tacos are the norms here but owners and Tucson natives Scott and Fini are huge sports fans.
If you find yourself yearning to watch "the big game" with a group of friends or are looking to make a couple of new ones, head over to Fini's on the northwest corner of Swan and Sunrise. You'll be glad you did.
They're open at 8 a.m. on weekends to catch those early east coast games and serve a full-on breakfast menu (currently under construction) to go along with your standard bloody mary or local craft beer. With items such as Sonoran Benedict, pecan-smoked bacon, home fries, and French Toast, this place is a must-stop for food, fun, and good sports.
For more information, visit finislanding.com.
East
---
Canyon's Crown
6958 E. Tanque Verde Rd.
If it's true British fare and perhaps a bit of footy action that you are seeking, head east.
Tucson's favorite (and only) British-style restaurant and pub is located on the south side of Tanque Verde before you get to Sabino Canyon and plays host for all sets and styles of soccer hooligans. Fifteen flat-screen sets are strategically placed throughout the restaurant and pub for your viewing pleasure.
For the authentic feel of a true British pub, Canyon's Crown offers up traditional fare such as Scotch Eggs, Shepherd's Pie, Bangers and Mash, Guinness Pie and Corned Beef & Cabbage.
To wash it all down, the pub offers around 20 draft beers including rare favorites from the United Kingdom.
Visit canyonscrown.com for more information.
Mulligan's Food Sports Drink
9403 E. Golf Links Rd.
Mulligan's has always been a hidden neighborhood sports joint but they've stepped up their kitchen game in recent years. Especially their burgers.
For more information, visit mulliganstucson.com.
Hops Sports Grill
120 S. Houghton Rd. Ste. 174
This locally owned East Tucson sports bar is geared up and ready for the masses. Indoor and outdoor seating is available, food and drink specials are offered on game days, and TVs are aplenty.
With beers flowing and the game on, what more could you need? Oh, snap, a kid's play area — they have that, too.
For more information, visit hopssportsgrill.com.
Central East
---
The Frozen Cactus Ice Bar & Flame Grill
5769 E. Speedway Blvd.
This unassuming brick building on Speedway west of Craycroft, which changed its name from RJ's Replays, is the top location for east-siders looking to watch the big game or fight.
The beer selection is astounding, offering 28 beers on tap and an additional 98 more available by the bottle. With so many craft beers available, they still know where the bulk of the business comes from — by discounting the domestic macro-brews during sporting events.
Most sports bars in town carry the NFL Sunday Ticket package but The Frozen Cactus is one of the few places that also carries the MLB, NBA, and NHL packages so you will never miss your hometown team. They boast 29 HDTVs with 3D viewing on the way.
My favorite part of watching sports at The Frozen Cactus is not only the vast selection of craft beer but watching in comfort.
I always try to call to reserve the private couch areas (you can't reserve them on the day of an event). Unlike other snooty areas with "bottle service," there is no additional cover charge for this area although they do have a minimum tab during special events.
Visit rjsreplays.com for more information.
The Neighborhood
3940 E. 29th St.
The televisions often display music videos and telenovelas but they'll also play sports when the time is right.
Their michelada is a beast and worth its own trip — snack on the massive array of garnishes while watching the game.
For more information, visit yourneighborhoodbar.com.
Home Plate
4880 E. 22nd St.
The original Home Plate is still one of the local favorites on the east side.
Great fun, cheap beer, decent food, and batting cages. Perfect for families, happy hour or just a place to duck in to watch the game.
Midtown
---
Trident Grill
2033 E. Speedway Blvd.
If you've been in Tucson for any amount of time, you've most likely heard about Trident Grill, either at the original location at Speedway and Campbell or the newer spots on Swan just south of Fort Lowell, on South Craycroft and on Ina and Shannon. And don't forget about sister restaurant Trident Pizza Pub.
The east-coast sports pub was opened in 2001 by retired Navy SEAL Nelson Miller and is home to die-hard Washington Redskins fans as well as other mid-Atlantic teams. Located on the northeast edge of the University of Arizona campus, this is the perfect spot on Arizona game days for those not looking to battle the crowds at Main Gate Square.
Keeping true to his Maryland roots, Miller brings some of the best food from the region including Maryland Style Crab Cakes, Peel n Eat Shrimp, oysters on the half shell, Burgers with Old Bay Fries and the city's best clam chowder.
When you sit at the bar at the original Trident location, the first thing you notice is all the mugs hanging from the ceiling. If you would like to know more about them, feel free to ask your bartender or server as they usually have a colorful story about their history. Those with mugs can fill them with any of the 24 beers available on tap and don't forget to ask about happy hour specials.
The two newer locations maintain the same menu and vibe.
Visit tridentgrill.com for more information.
University
---
Frog & Firkin
874 E. University Blvd.
Open 'til late every day of the week, this popular University stop has a wide range of eats, drinks, and events to keep you entertained (game or no game).
Students admit that they "come for the beer" and with over 75 imports available as well as a great selection of domestics and micro-brews, there's enough to go around.
For a sports bar, the quality dishes on the menu will surprise you. You'll want to start with the Green Fries and the deep-dish Veggie Firkin Pizza (not just for the cheese pull, although it's photo-worthy). Other classic-yet-elevated bar offerings include nachos, Doughstix, onion rings, wings, burgers, and filling sandwiches in addition to dressed salads, meaty entrées accompanied by rosemary potatoes, and a couple of desserts.
Pull in for a beer with some friends and watch the game (if you can find a seat, it gets packed).
For more information, visit frogandfirkin.com.
Gentle Ben's
865 E. University Blvd.
If you're looking for a jam-packed place to celebrate the game with a couple hundred of your closest friends, Gentle Ben's in Main Gate Square is the spot.
An electric atmosphere unrivaled by any other as fans of all ages clad in red and blue root on the hometown 'Cats for every football, basketball, baseball, and hockey game.
One of the most renowned restaurants and bars in Tucson, Ben's has been serving up great food in the same location since 1971.
The building itself is awe-inspiring with a 12-foot carved wooden bear out front to the massive upper deck that is always popping to the vast side patio and also the huge front bar.
The food offered is light years away from traditional bar food with Southwestern cuisine being offered including carne asada and carnitas.
Visit gentlebens.com for more information.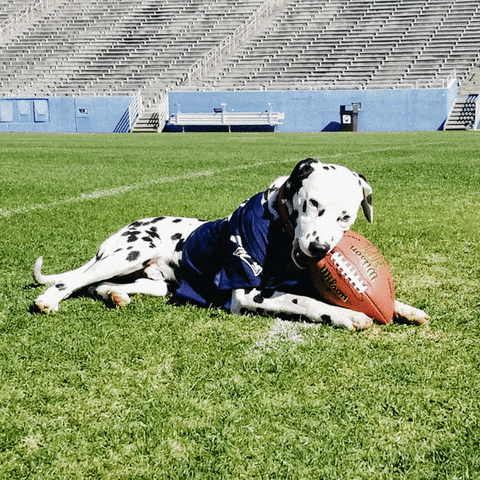 No Anchovies
870 E. University Blvd.
After their last upgrade, the two-story University joint now features over 60 big-screen televisions. The giant Jenga and Connect Four help kill time during commercial breaks.
While they built their reputation on pizza, don't miss out on their loaded tots and sandwiches on fresh-baked bread.
For more information, visit noanchoviesaz.com.
Downtown
---
Playground Bar & Lounge
278 E. Congress St.
Playground has it all. Located in the heart of downtown Tucson, it's a hot spot offering late-night dancing with DJs spinning the latest music and a rooftop deck that holds legendary parties with panoramic views of the vibrant downtown scene.
But a sports bar?
This place goes insane for American soccer. In the past number of years, Playground has been the most popular destination to watch the US Men's and Women's soccer teams play in the World Cup competition, Copa America, the Olympics, and other international competitions. The chants, the singing, the drinking, the hooligans — it's all there.
More info at playgroundtucson.com.
Barrio Brewing Co.
800 E. 16th St.
Located just south of downtown and across the street from the train tracks, Barrio Brewing Co. is the perfect respite for those looking to get a great craft brew to go with their sports watching.
Great food is offered up as well in the 1947 Quonset hut along with their 11 standard beers and seasonal selections.
More info at barriobrewing.com.
West
---
Rusty's Family Restaurant & Sports Grille
2075 W. Grant Rd.
This west-side gem is an anomaly. It attracts all walks of life with families in the restaurant eating classic Italian dishes on the right while off to the left is the sports bar with a second level pool hall.
As you would expect from most pool halls, the bar area can be a little seedy but in a good, divey way. There are several big-screen TVs available for the masses but also smaller booths with personal TVs for those looking for a more intimate sports viewing experience.
There is a good beer selection of both macro and craft beers including several local Arizona options. The food in the bar includes standard nachos, hot wings, burgers, and sandwiches but it's always tasty and fair-priced. The service, on the other hand, can be hit or miss on busy sports days but the team always comes through and I never leave dissatisfied.
Visit rustystucson.com for more information.
[This article was originally written on December 1, 2016, and most recently updated on September 12, 2019]