Underrated pumpkin goodies that you can find locally to celebrate the season and get you in the fall mood.
Yes, pumpkin spice can be considered basic, but there's a time and place for seasonal treats.
We don't get giddy at the release of Starbucks' famous themed drinks or buy everything orange-colored and pumpkin-flavored at Trader Joe's. But we do celebrate the locally made pumpkin goodies that bring on the fall feels.
Here's where to find seasonal pumpkin treats in Tucson.
Pumpkin Butter at Apple Annie's Orchard
2081 W. Hardy Rd., Willcox, AZ, 85643
The first place on this list is technically not Tucson, but it's only an hour east, so we'll count it anyway.
Pick apples, explore the pumpkin patch, shop, and eat farm-fresh products galore at Apple Annie's Orchard. Plus, visiting a pumpkin patch is a quintessential fall bucket list item.
While you're there, be sure to explore the country store and pick up some pumpkin butter to take home with you. It's creamy, sweet, and bursting with pumpkin flavor.
For more information, visit appleannies.com.
Pumpkin Spice Liege Waffles at Baja Cafe
7002 E. Broadway Blvd. • 2970 N. Campbell Ave. • 3930 W. Ina Rd. Ste. 322
Liege waffles — compared to the ever-popular Belgian variety — are made with the addition of pearl sugar, giving little bursts of sugar as you eat your way through the waffle.
Classic Tucson brunch joint, Baja Cafe, has elevated its fall menu with the inclusion of Pumpkin Spice Liege Waffles. Don't miss these!
For more information, visit bajacafetucson.com.
Pumpkin Pie Snow at Bing's Boba Tea
2510 N. Campbell Ave. • 2040 W. Orange Grove Rd. Ste. 104
Fall in Tucson can be tricky. Colder mornings and midday heat exist together. Some days, it feels too warm to grab a hot drink. Enter the Pumpkin Pie Snow Smoothie from Bing's Boba Tea.
This blended drink tastes just like a slice of pumpkin pie but will cool you down. Add your favorite toppings like jelly and boba, or whipped cream and cinnamon.
For more information, visit bingsbobatea.com.
Pumpkin Spice Latte at Cafe con Leche
1439 S. 4th Ave.
Tucked inside the American Eat Co. food hall, you'll find Cafe con Leche. The shipping container-sized coffee shop features tasty coffee beverages and fresh pan dulce.
This October, they are featuring a special fall flavor — you guessed it — pumpkin spice. Sip on this latte and enjoy the subtle pumpkin and fall spice. And you will actually enjoy it because there's nothing cloying or overly sweet about this tasty beverage.
If you can catch their Pumpkin Spice Frappe before it's all gone, let us know.
Keep up with Cafe con Leche on Facebook.
Pumpkin Stout at Crooked Tooth Brewing
228 E. Sixth St.
Cheers to the pumpkin beer that inspired this guide.
It was at an event, where local brewery Crooked Tooth was pouring some of their tasty brews, that the Pumpkin Stout first caught my eye. I was skeptical of it at first, but after one sip I was hooked.
The Tucson Foodie crew returned to the taproom to confirm my discovery. It's worth a try if you're craving a pumpkin drink with more kick than caffeine — we're in agreement here.
Keep up with Crooked Tooth on Facebook. 
Pumpkin Tamales at El Charro
311 N. Court Ave. • 6910 E. Sunrise Dr. • 7725 N. Oracle Rd., Oro Valley
A true seasonal Southwestern treat, pumpkin tamales begin popping up in October. Fans wait all year to savor these sweet, yet savory treats.
Be warned: you won't find pumpkin tamales on the standard menu, so be sure to call in your special order if you're looking to snag a few. And do it soon — these sell out fast.
For more information, visit elcharrocafe.com.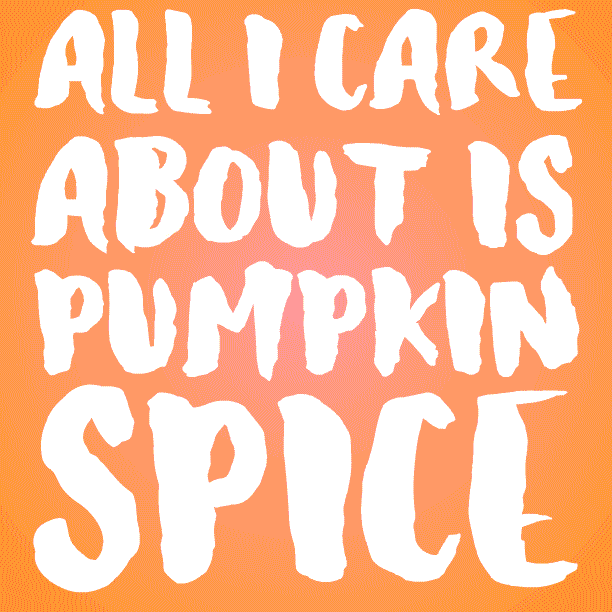 Pumpkin Empanadas at La Estrella
5266 S. 12th Ave. • 120 S. Avenida del Convento Ste. 100
La Estrella kills it in the pan dulce department. It's no surprise that their empanadas have an almost cult-like following here in Tucson.
Pumpkin empanadas are available year-round, but they're most coveted in fall. The pastry isn't overly sweet and has a nice buttery flake to it. This complements the dense pumpkin-spice filling.
It's a superb alternative to the traditional, sweet and fruity empanadas that you find at La Estrella as well.
For more information, visit laestrellabakeryincaz.com. 
Mendez Bakery has gourd-eous options as well
If you're into the pumpkin empanadas, you won't want to miss those baked at Mendez Bakery either. Read our September 2019 article Former Le Cave's space finds new life as Mendez Bakery to find out more.
Pumpkin Pancakes at First Watch
4775 E. Grant Rd. • 5350 E. Broadway Blvd. Ste. 102 • 7189 E. Speedway Blvd. • 5055 N. Oracle Rd. • 10565 N. Oracle Rd. Ste. 103
Pumpkin pancakes for everyone!
With four locations in Tucson and one in Oro Valley, First Watch has a convenient location for everyone in town. Head on over for a tower of pumpkin pancakes.
A portion of the profit from every pumpkin pancake order goes to First Watch charity partner No Kid Hungry. We fully support their belief that "every kid should have access to food" and pumpkin spice pancakes, of course. 🙂
For more information, visit firstwatch.com. 
Pumpkin Gelato at Frost
2905 E. Skyline Dr. • 7301 E. Tanque Verde Rd. • 7131 N. Oracle Rd. Ste. 101 •
How about pumpkin for dessert? Or pumpkin for a midday treat? Or for breakfast… who are we kidding?
For dessert — or any time of day — you can take this tasty treat home with you in a pint to indulge by the spoonful whenever the craving strikes.
For more information, visit frostgelato.com. 
Pumpkin Pancakes at Robert's Restaurant
3301 E. Grant Rd.
This classic Tucson joint has killer daily specials which, during the month of October, usually include these tasty pumpkin pancakes. The pancakes are fluffy and spiced well — douse them in a copious amount of maple syrup.
For more information, visit robertstucson.com. 
Pumpkin & Pecan Cannoli at Sauce Pizza & Wine
2990 N. Campbell Ave. • 5285 E. Broadway Blvd. • 6450 E. Grant Rd. • 7117 N. Oracle Rd.
Sauce Pizza & Wine has a pretty stellar lineup of fall menu specials. Try the squash pizza with cranberries, their creamy pastas, and tasty appetizers — all look tantalizing. But it's the pumpkin and pecan cannoli that truly screams "fall" to us. A delicate yet crisp cannoli shell cracks open to reveal generous pumpkin filling. Move over pumpkin pie, this is a true craving.
For more information, visit saucepizzaandwine.com. 
Pumpkin Horchata at Seis Kitchen
1765 E. River Rd. •  130 S. Avenida del Convento Ste. 100
For a true southwest fall moment, check out the pumpkin horchata from Seis Kitchen. This is another 'pumpkin pie in a glass' option. The cinnamon — from the house-made horchata — complements the savory pumpkin beautifully. This drink might turn pumpkin haters into pumpkin fans.
For more information, visit seiskitchen.com.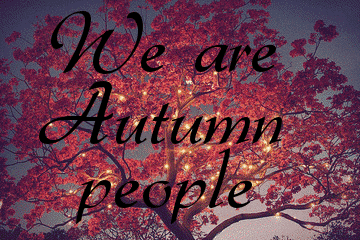 Pumpkin Cheesecake Graham Cracker Macarons at Snack Monster
4500 N. Oracle Rd.
Snack Monster is one of our favorite spots for specialty cakes and sweets made fresh daily at their Tucson Mall location. According to their Instagram feed, they also stock a standard pumpkin macaron, but we can't wait to try this cheesecake-filled variety.
To place an order, reach them on (520) 308-1589.
Pumpkin Whoopi Pies at The Chocolate Iguana
431 N. Fourth Ave.
The house-made pumpkin whoopie pies — a new menu highlight this year — are the perfect autumn bite-size dessert or tea-time treat.
The Chocolate Iguana makes a fresh batch a couple of times a week, so be sure to call ahead to check if they're available or to reserve yours before they run out.
To reserve your pie, reach them on (520) 798-1211 or to find out more, visit chocolateiguanaon4th.com. 
Pumpkin Spice Cake Ice Cream at HUB Ice Cream Factory
266 E. Congress St.
Do you know what might be better than pumpkin ice cream? Pumpkin-spice cake ice cream.
This ice cream gives you all the flavor and #fallfeels.
For more information, visit hubicecream.com. 
Do you have a favorite pumpkin item in town? Let us know in the comments.