Local places on-trend with cheese & vino.
Whether you're looking for a place that curates the perfect cheese boards or simply need an escape from the chaos of home or work life, pairing wine with cheese is a great way to keep things light, classy, and stress-free.
Tucson's range of cheese boards options are perfect for the fancy oenophile in your life as well as the casual wine novice. Grab a friend and celebrate life with a little cheese and glass of vino at one of the following establishments.
Arizona Inn
2200 E. Elm St.
https://www.instagram.com/p/BnH5HbYHJp4/?hl=en&taken-at=274529
The Chef's Board in the Main Dining Room at the Arizona Inn features a rotating chef's selection of meats, cheeses, and accoutrements. The extensive wine list at the Arizona Inn earned them a spot on this list. With over 95 wines on the list, you're bound to find something delicious.
For more information, visit arizonainn.com.
Contigo Latin Kitchen
3770 E. Sunrise Dr.
The Queso Y Embutidos at Contigo includes a variety of meats and a rotating selection of Spanish cheeses on the board. The honey pairs well with the manchego. The lengthy wine features a solid representation of wines from Latin countries. For something on the sweeter side, order a glass of Sangria instead.
For more information, visit eatatcontigo.com.
Ermanos Craft Beer & Wine Bar
220 N. Fourth Ave.
At Ermanos, grab a glass of wine and nosh on the Sonoran Meat & Cheese Board.
Ermanos' cheese board is filled with cheese and charcuterie, including sausage from local meat darling Ben Forbes of Forbes Meat Company, house-cured bacon, jalapeño jam, compound butter, and fruit. The cheeses include a Danish blue, manchego, and goat cheese.
Visit on a Wednesday for half-price bottles of wine.
For more information, visit ermanosbrew.com.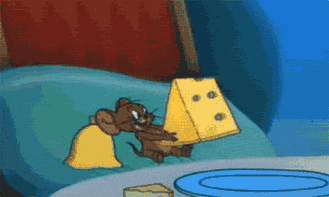 Le Rendez-vous
3844 E. Fort Lowell Rd.
"Secret Menu" alert — you won't find the Cheese Plate on Le Rendez-Vous' menu. It's available by request only, so be sure to inquire about it.
The wine list at Le Rendez-vous is comprised of mostly French varietals in sparkling, white and red. These rich cheeses would pair perfectly with a bit of bubbly.
For more information, visit rendezvoustucson.com.
The Living Room Wine Cafe & Lounge
2905 E. Skyline Dr. Ste. 168
The Living Room at La Encantada features The Big Board — three cheeses, prosciutto, olives, roasted almonds, fruit compote, and ciabatta worthy of sharing.
Wine flights give guests the opportunity to taste three wines in the same category, for example, three Pinot Noir wines from different regions.
For more information, visit livingroomwinebar.com.
Maynards Market & Kitchen
400 N. Toole Ave.
The Chef's Board Combo at Maynards Kitchen features a rotating selection of three cheeses and two cured meats paired with quince paste, house-made mustard, pickled vegetables, seasonal fruit, and nuts.
It's also available during the Market happy hour from 4 – 8 p.m. daily; enjoy it with one of Maynards' eponymous private label wines made locally in Willcox.
For more information, visit maynardstucson.com.
North Italia
2995 E. Skyline Dr.
The Chef's Board features a bounty of Prosciutto di Parma, pecorino toscano, crescenza, grilled piquillo pepper, pesto zucchini, Castelvetrano olive, Marcona almond, fig mostarda, grilled bread.
Get it during happy hour from 3 – 6 p.m. Monday through Friday.
For more information, visit northitalia.com.
Reilly Craft Pizza & Drink
101 E. Pennington St.
The Chef Board at Reilly might be listed in the small plates section, but it's perfect for sharing with friends over a glass or two of wine.
Featuring a rotating selection of charcuterie and cheeses, enjoy this one as you start off your night. If you happen to stay for some pizza, we won't judge you.
For more information, visit reillypizza.com.
REVEL
416 E. Ninth St.
REVEL features over 100 wines on their list, sourced from all over the world. The cheese board consists of a rotating selection of four cheeses, written on a chalkboard sign and updated regularly. To-go bottles of wine are $10 off the list price.
For more information, visit reveltucson.com.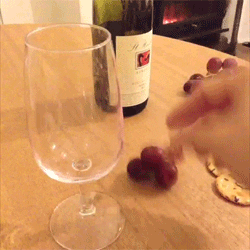 Sand-Reckoner Vineyards Tasting Room
510 N. Seventh Ave., Ste. 170
Head to Arizona winery Sand-Reckoner's tasting room to enjoy a sample of locally produced reds, whites, and rosés.
Limited edition releases are also sometimes available and are worth checking out — the Pet-Nat is particularly special. If you'd like to nosh on something while you taste, try their cheese board.
For more information, visit sand-reckoner.com.
Tavolino Ristorante Italiano
2890 E. Skyline Rd.
The wine list at Tavolino hits close to home for chef Massimo Tenino.
The wine list is comprised of reds, whites, and sparkling wines from Piemonte, Italy made by Tenino's brother, Paolo. There are three Artisan Cheese Selection Boards to choose from, served with ingredients such as walnuts, rosemary focaccia, barbera wine jam, and honey.
For more information, visit tavolinoristorante.com.
Union Public House
4340 N. Campbell Ave.
Alongside the cambozola en croute, the Cheese Board at Union Public House has an aged cheddar and tomato goat cheese. The cheeses are served with assorted breads, tomato jam, grilled grapes and marinated mushrooms.
Other board options include the Vegetable, Meat, or Combo.
Go on a Monday or Tuesday and enjoy half-price bottles of wine.
For more information, visit uniontucson.com.
HONORABLE MENTION: RINCON MARKET
2513 E. SIXTH ST.
When the owners of Time Market took over neighborhood gem Rincon Market, we knew some big changes were in store. One thing we didn't expect? The killer, well-curated cheese and wine program.
We love visiting Rincon for a DIY Cheese and Wine situation. Select a few kinds of cheese (we like the small portion bin for this); get a deli container full of Castelvetrano olives, some slices of cured meat; and grab a bottle of wine. Pay a $5 corkage fee for the wine, and maybe a side of toast if you'd like bread on your cheeseboard.
For more information, visit rinconmarket.xyz.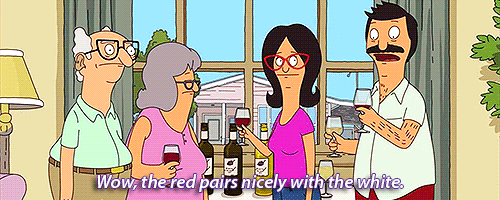 Where are your favorite places to get wine and cheese boards? Let us know in the comments.
[This article was originally written on July 25, 2017 and most recently updated on February 7, 2019.]