17 spots to get a pour of whiskey and a beer back on the cheap.
Whether or not the economy is booming, hard-working Tucsonans always want to know where to drink on the efficient — as in, where to get a domestic economic deal, on the double.
As it happens, there is no shortage of where to get a two-fer.
The District Tavern reopened on North Stone Avenue as District Tavern Eats in September 2018, with their infamous special of Miller High Life with a shot of Old Crow whiskey, originally $3.
Competition for tavern-goers' dollars has grown ever fiercer and although the special worked for The District for 10 years before they closed their Congress Street doors in 2015, it didn't last. District Tavern Eats closed, but other bars have seen and raised the District's whiskey/beer-pair hand regardless.
Here's a guide to where you can get a pour of whiskey and a beer back (or even a pint) for double the District's deal, or less. Some of these spots might be surprising.
Tough Luck Club
101 E. Pennington St.
https://www.instagram.com/p/BfRvCNiHcVA/?taken-by=tlcson
The — literally — underground Tough Luck Club hideaway beneath Reilly Craft Pizza and Drink will improve your fortune with what the speakeasy simply calls "The Special." The $4 (plus tax) deal is liquid Americana — a can of Coors Banquet and a shot of Mellow Corn bottled-in-bond corn whiskey. Wallet padded, kismet upped.
Keep up with Tough Luck Club on Facebook.
Batch Cafe & Bar
118 E. Congress St.
Known for their boozy cereals, gooey grilled cheeses, and extensive whiskey selection, this is one downtown bar you'll want to hit up.
Their Southern Arizona premier whiskey menu features over 250 whiskeys — including bourbon, rye, American, Scotch, Irish, Japanese, Canadian, French, and Mexican — as well as 13 handles of rotating local and craft beer, cans, and bottles.
When the doors open and until they close, get a can of Hamm's and shot of bourbon for $4 — and you'll want to pair 'em with a doughnut.
For more information, visit batchtucson.com.
Che's Lounge
350 N. Fourth Ave.
In the dark rebel haven that is Che's, you can get a PBR and well whiskey for $5.50, any time, any day.
¡Viva Tucson! ¡Viva la revolución! And ¡Viva Che's! for keeping us borracho for 19 years now. And remember, it's customary to toast the crazy two-headed sheep painting over the bar. Or it is now? ¡Salud!
Keep up with Che's Lounge on Facebook.
The Shelter Cocktail Lounge
4155 E. Grant Rd.
The Shelter has happy hour daily from 3 – 7 p.m. with a variety of specials, including $3.50 well drinks. This involves $1 off all whiskeys, so for our purposes here, a well whiskey and a Tecate ($3) would come out to $5.50. Math comes in handy after all.
Keep up with The Shelter Cocktail Lounge on Facebook.
World Famous Golden Nugget
2617 N. First Ave.
Regular prices at the Nugget are rock-bottom economical so you've hit the jackpot without even scoring an official combo.
Before 7 p.m., all their wells are $3.50 (you get a double shot for a single price) and draft pints of domestic beer are $3 (but PBR is $2.25). As long as you can get there early enough, you've got a shot and a PBR for under $6. Now you know why it's world famous.
For more information, visit goldennuggettucsonbar.com.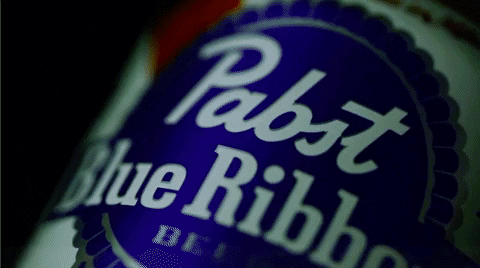 Royal Room
450 N. Sixth Ave.
Funky Tucson Sixth Avenue bar, The Royal Room has a vibrant mid-century feel. Want in on the Alleycat Special? Get a domestic beer and a shot of whiskey for just $3… meeeeowww.
If you're feeling adventurous and want to try a cocktail, knock $2 off classic cocktails during happy hour, from 4 – 7 p.m. daily.
Keep up with The Royal Room on Facebook.
Owls Club
236 S. Scott Ave.
You thought Owls Club was fancy, but it turns out you don't even have to crack into what's left of your dwindling nest egg to drink at Owls Club.
Hoooo knew that you can fly on in and catch a buzz on the super cheep? A PBR and pour of Cabin Still bourbon is only $3, so you can actually get two beers and two whiskeys for $6! Poof, you're wise! Whoooooo-hooooo!
For more information, visit owlsclubwest.com.
Tommy's Saloon
2747 N. Stone Ave.
Tommy's might not look like much from the outside, but they don't skimp and definitely don't overcharge.
At any moment, you can get a well whiskey and a domestic pint on tap for $5.50. During happy hour, the combo is only $4.75.
Better yet, the domestic choices are Rolling Rock, Amber Bock, Bud, and Bud Light — not just the one flat keg beer the bar's been trying to get rid of.
Happy hour is Monday through Friday from 4 – 8 p.m. — get your shot and a beer for $5.
Keep up with Tommy's Saloon on Facebook.
Surly Wench Pub
424 N. Fourth Ave.
The Wench's Double Fister deal will make you see double. It's only $4 for a PBR and a shot of Ten High whiskey, all the time.
The hangover might be throbbing, but when morning rolls around you'll be relieved at the amount of money you saved while attempting to keep down last night's tater tots.
For more information, visit surlywenchpub.com.
Mr. Head's Art Gallery and Bar
513 N. Fourth Ave.
Here's another spot on Fourth Avenue that serves what has apparently become a classic — PBR plus well whiskey.
Mr. Head's serves more beer with their 'shot and a beer' combo package — a "heads 1-2" — than most of the other bars, providing a 20-ounce PBR alongside their well whiskey shot. It's $5 for both every day.
The combo is only $4 during happy hour, which runs from noon – 8 p.m. on weekdays and all day on Sunday. Plus, the cool art adds enlightenment to your not-so-culture-heavy beverages of choice.
Keep up with Mr. Head's Art Gallery and Bar on Facebook.
Elliott's on Congress
135 E. Congress St.
Elliott's on Congress has a fully stocked bar with specials during happy hour from 4 – 7 p.m. Specials include a dollar off craft beer and although the wells ($3) and house-infused vodkas ($4) no longer make the $6 cut-off, ask for the '$6 Dew and Brew.'
The '$6 Dew and Brew' gets you a shot of Tullamore Dew Irish Whiskey and Full Sail Session beer. Fri-Yay indeed!
For more information, visit Elliott's on Congress.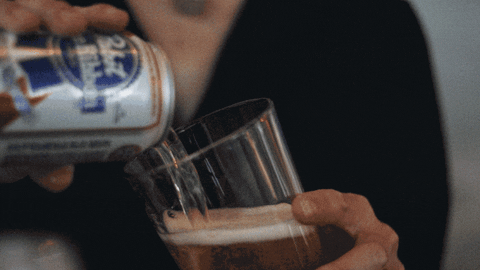 The Boxyard
238 N. Fourth Ave.
This trendy, new container park on Fourth Avenue is just where you want to be to catch some sun and catch up with friends — all within walking distance to downtown restaurants.
From 4 – 6 p.m. Monday through Friday, get $1 off all drafts and wells during happy hour. At $5 for a Hamm's and a shot of whiskey, it's well worth it. PBR cans are $3.50.
Keep up with The Boxyard on Facebook.
The Buffet Bar and Crockpot
538 E. Ninth St.
It should come as no surprise that The Buffet would have a beer-and-whiskey discount combo. But who knew it would be classy?
You can get a shot of well whiskey with an 8-ounce Coors back for $4 — or upgrade to Maker's Mark bourbon with the same beer back for only $4.75. With all the money you're saving, you can even splurge on a hot dog.
Keep up with The Buffet Bar and Crockpot on Facebook.
Nancy's Boondocks
3306 N. First Ave.
Nancy's offers a well whiskey (any well liquor, actually) with an 8-ounce beer back for $3.75. Higher-shelf selections with a beer back start at only $1 more.
It would be pretty easy to get boondockled — a new word created after two rounds of those combo deals, clearly.
For more information, visit nancysboondocks.com.
The Hut
305 N. Fourth Ave.
While it's only on Thursdays starting at 8 p.m., The Hut serves $3 Jack Daniels and a $3 domestic, local, or import draft pint — you can mix and match to your giant tiki head's content. And if you don't see the giant tiki head (which is laden with Tucson tradition and lore), you should not be drinking anymore.
Keep up with The Hut on Facebook.
Welcome Diner
902 E. Broadway Blvd.
If you want some jackfruit fries or creole jambalaya to accompany your beer-whiskey combo for a change, you have the option at Welcome Diner.
From 3 – 6 p.m. Monday through Friday, and from 3 until closing on weekends, you can get your Hamms and Evan Williams-shot package deal for only $4.
Food's optional but recommended, both for flavor and the sake of your functionality in the morning.
For more information, visit welcomediner.net.
Sky Bar
536 N. Fourth Ave.
Sky Bar's happy hour is every day from 11 a.m. – 1 p.m. and again from 4 – 7 p.m. It also occurs during certain other seemingly random times of the day and night (perhaps coinciding with astronomical events, it's unclear). Sky Bar offers $1 off draft beers and $3 wells. From 8 – 10 p.m. every day, you can get hold of $1 PBRs, too.
Some of their drafts are regularly priced at $4 or less, so you can mix up a combo deal for $6 or less.
It's as complicated as predicting the next time an asteroid is going to hit the earth, or as simple — you can almost always get a beer and a shot of whiskey for $6 or less unless you're really freaking unlucky. In which case, kick back, listen to some music or watch some anime the bar's showing, grab some Brooklyn Pizza, and wait an hour or two.
For more information, visit skybartucson.com.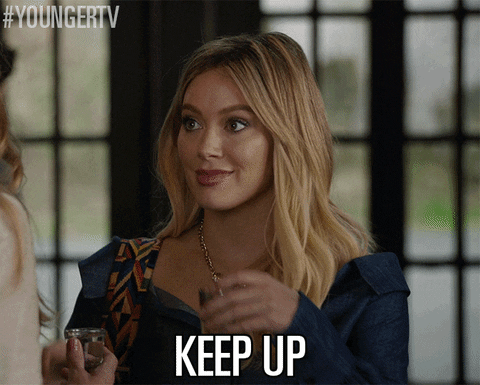 [This article was originally written on October 8, 2018, and most recently updated on February 15, 2019]