They'll steal a piece of your heart.
With the holiday season approaching, it's time for cozy, celebratory comfort food — namely, pie.
The secret to a truly good pie is making it from scratch. If you're pressed for time, however, or merely want to try all the delicious baked options around Tucson, then you've come to the right place.
From bakeries and cafes to diners and restaurants, here are a myriad of options. There are memory-evoking traditional flavors and exotic combinations, too.
Feast on these delicious reasons to celebrate pie season.
Back Dough
6260 E. Speedway Blvd. Ste. 100
https://www.instagram.com/p/BFmXKl_MLme/
The pie varieties at Back Dough are endless. If you haven't heard of them, they are the 'purely pie' section of Beyond Bread — same owners, and one of the same locations.
Open the door to find a beautiful glassed selection of mini pies. There are specialty pies, cream pies, fruit pies, and basically any flavor of pie you could possibly crave.
For more information, visit beyondbread.com/backdough.
Pie Bird Bakery and Cafe
177 N. Church Ave.
Funky music and checkerboard floors are your introduction to Pie Bird right in the midst of downtown. Rolling pins hang from the ceiling above their case full of Pecan, Apple, Pumpkin, and Specialty pies.
Whole pies are available for pre-order unless there's a whole pie in the case which is up for grabs. Get orders in before November 17.
For more information, visit piebirdbakeryandcafe.com.
Mad Batter Bakery
Online order only.
Chelle of Mad Batter Bakery is a conceptually creative baker whose pies bring people back to try them again. Order from flavors such as Apple, Cherry, Pumpkin, Key Lime, Pecan, and Oreo Cream.
You can also find her pies served at Garrett's Family Steakhouse.
For more information or to place an order, call (520) 396-8200 or visit madbatterbakerytucson.com.
Nadines Bakery
4553 E. Broadway Blvd.
Nadines is a kosher bakery that specializes in wedding cakes and an assortment of tasty pies. Choose from classics like Apple Crumb Pie as well as the bold but light Pumpkin Chiffon Pie.
When your sweet tooth kicks in, give them a visit.
For more information or to place an order call (520) 326-0735 or keep up with Nadines Bakery on Facebook.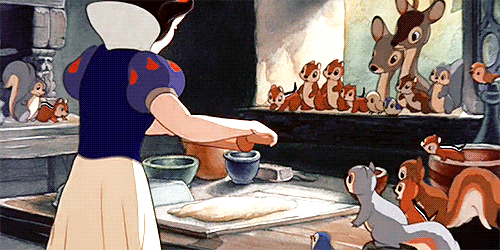 Village Bakehouse
7882 N. Oracle Rd.
Old-fashioned pies are baked here from scratch daily. You'll see the large pies greeting you on the counter when you walk in. Flavors include Banana Cream, Pumpkin Praline Cheese, and Chocolate Cream. The crusts are perfectly flaky and buttery.
For more information, visit villagebakehouse.com/pies.
Bread & Butter Cafe
4231 E. 22nd St. • 9431 E. 22nd St.
Bread & Butter Cafe serves around 15 flavors of pie slices each day but take orders for scratch-made whole pies in advance.
Give them a call 24-hours in advance to reserve your pie. Choose from a long list, which includes locally inspired Prickly Pear Meringue and customer-favorite Cookie Dough.
For more information, visit breadandbuttercafetucson.com.
La Baguette Bakery
1797 E. Prince Rd.
La Baguette Bakery opened in Tucson in 1987 and has continued to dole out pies ever since. Find standard pie flavors like Apple, Peach, Blueberry, Cherry, Strawberry, Pecan, and Pumpkin to meet your holiday needs.
Keep up with La Baguette Bakery on Facebook.
The B-Line
621 N. Fourth Ave.
B-Line is cozy and bright, with a pastry chef who knows what she's doing. Order whole pies by calling ahead.
Their holiday selection includes Apple Pie and Chocolate Walnut Pie with a luscious filling.
Place your order at rinconmarket.xyz/thanksgiving-preorder or call 520-882-7575 to reserve your pie.
Greenheart Bakery
Farmers Market locations are updated on Facebook and their website.
Greenheart Bakery's Alaine is passionate about her desserts. She makes all of her baked goods with organic whole-grain flour, including the Tofu-pumpkin Pie, Fresh Fruit Tart, and Apple Pie.
Find her on Sundays at the Rillito Park Farmer's Market or pre-order a whole pie.
For more information and to keep up-to-date with locations, visit greenheartbakery.com.
Kneaders Bakery & Cafe
135 S. Wilmot Rd. • 9660 N. Oracle Rd.
Kneaders is an affordable bakery with high-quality desserts. Try the Triple Chocolate Cream Pie, Nana's Pumpkin, Coconut Cream, Raspberry Cream Cheese, Pecan, or Key Lime Pie.
Pre-order any flavor that fits your fancy online.
For more information, visit kneaders.com.
Welcome Diner
902 E. Broadway Blvd.
The pies and desserts are baked in house at this farm-to-table diner. Apple, Pecan, and Cherry are the options available this year and will leave you wanting more.
To get yours, call (520) 622-5100.
For more information, visit welcomediner.net.
Gus Balons Restaurant
6027 E. 22nd St.
Whether you want a Butterscotch Pie or a Raspberry Pie, they're homemade daily at this neighborhood diner. Other fruit flavors include Apple, Blueberry, Cherry, Rhubarb, Peach, and Apple-cranberry.
Their cream pies are well balanced — sweet with a delicious crust that melts in your mouth. You also have the option to order a Pecan or Pumpkin Pie for the season.
If you can't find a pie you want from their extensive list, you can have one custom-made. Head on over, grab a form and submit it by Tuesday, November 26.
Keep up with Gus Balons Restaurant on Facebook. 
Epic Cafe
745 N. Fourth Ave.
Epic Cafe has a lively atmosphere filled with artwork and coffee mugs. The Chocolate Cream Pie has an indulgent chocolatey flavor and a flaky crust.
They sell slices at the counter and whole pies if you pre-order. If you don't see the flavor you want from their list, let them know and they'll custom make you one.
For more information, visit epiccafe.com.
Cup Cafe
311 E. Congress St.
Popular pie flavors include Banana Cream Pie, Key Lime Pie, Coconut Cream Pie, and Blackberry Pie. Give the Lemon Meringue Pie a try — it has a buttery crust, tart filling, and perfect consistency.
For more information, visit hotelcongress.com/food.
Robert's Restaurant
3301 E. Grant Rd.
If you've never tried Rhubarb Pie, this is a place to do it. They've also got fruit pies such as Peach, Strawberry, and Blueberry. Cream flavors include Coconut and Lemon.
This is also the place where you can try pie with breakfast — no judgment.
For more information, visit robertstucson.com.
Island Plate Lunch
3699 N. Campbell Ave.
While the restaurant has been closed for a few weeks, it reopens on Monday, November 18. With pie varieties like Pumpkin, Custard, Sweet Potato Haupia, and Pumpkin Haupia, you better get your orders in before they sell out with all the excitement surrounding the reopen.
Place your order before November 22.
Keep up with Island Plate Lunch on Facebook.
[This article was originally written on November 12, 2018, and most recently updated on November 14, 2019.]