The enjoyment from a good cookie cannot be understated. Here's where to find one (or many).
Nothing beats the smell of freshly baked cookies wafting from a store entrance.
A fresh house-made cookie is an inviting experience — the warm baked treat is soft to the touch and stretches a bit before breaking in half. It won't last long and you'll likely want another.
If you're into the classic chocolate chip, you expect gooey chocolate and a touch of added salt. Shoutout to butter cookies, too — with a consistency so crumbly they dissolve in your mouth.
Whatever your cookie pleasure, there's one for you baked fresh in Tucson. Here are our finds for locally made, ooey-gooey cookies (because the enjoyment that results from eating a good cookie cannot be understated).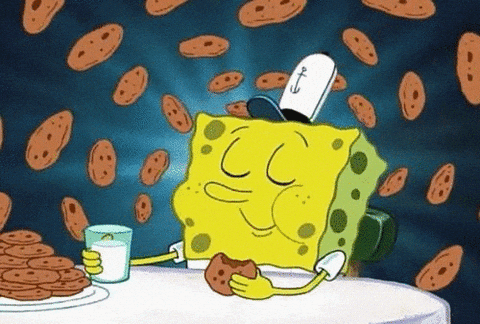 5 Points Market & Restaurant
756 S. Stone Ave.
5 Points Market offers an innovative selection of house-made cookies.
They make a popular Brown Butter Chocolate Toffee Cookie topped with salt flakes. Then there's a crumbly pistachio and cardamom shortbread cookie made with vanilla sugar — nutty perfection.
Nothing says 'the holidays' like the Ginger Molasses Cookie — it's gluten free and stirs up those good memories.
For more information, visit 5pointstucson.com.
Baggin's Gourmet Sandwiches Downtown
Various locations
https://www.instagram.com/p/BubpAGFjGU6/
With dried flowers hanging from the ceiling and the restaurant's exposed brick, Baggins Sandwiches truly has found a place in the desert.
Their website says, "Our journey began with a little chocolate chip cookie made from scratch at our founder's, Cheree Garrett-Jeffries home." They continue to serve their signature chocolate chip cookie with every sandwich.
Don't want a sandwich but want the cookie? You can buy them in house!
Flavors include Chocolate Chip, Double Chocolate Chip, Peanut Butter, and White Macadamia. They come in small and large sizes or you can get take-home dough to bake them at your leisure.
For more information, visit bagginsgourmet.com/menus.
Beyond Bread
421 W. Ina Rd • 3026 N. Campbell Ave • 6260 E. Speedway Blvd.
Beyond Bread's Death by Chocolate cookie is soft and, as the name suggests, rich, chocolatey, and addictive.
Other house cookies include Chocolate Chip, Oatmeal Raisin, Peanut Butter, and their Cowboy Cookie, which features white chocolate chips, walnuts, and oats.
For more information, visit beyondbread.com.
The B Line
621 N. Fourth Ave.
From The B Line's back-of-the-house bakery, the pastry chef makes cookies, pastries, and cakes from scratch.
If you're looking for something chewy, the gooey Flourless Chocolate Pecan Cookie is for you. Going classic? Get the Salted Chocolate Chip Cookie — all good choices.
In addition to the staples, you'll find a rotating selection of lemon, orange, peanut butter, and ginger snap cookies.
For more information, visit thebline.xyz.
Cafe a la C'Art
150 N. Main Ave.
Cafe a la C'Art, which sits on the historic grounds of the Tucson Museum of Art, always has an assortment of baked goods to choose from.
When you're craving a freshly baked bite, their Chocolate Chip Walnut or Oatmeal Cranberry White Chocolate-chip cookies are the ones to pick.
For more information, visit cafealacarttucson.com.
Cartel Coffee Lab
2516 N. Campbell Ave. • 210 E. Broadway Blvd.
Cartel's daily rotating selection of pastries is bomb. Their cookies? The bomb-diggity.
There are a variety of cookies, including the unique Golden Milk Snickerdoodle. The intense cinnamon-sugar flavor coating this earthy turmeric cookie wakes up your senses, which are then calmed with the soft, buttery striped frosting that hints at citrus.
For more information, visit cartelcoffeelab.com.
CERES
77 W. Washington St.
2019 newcomer CERES, our little to-go slice of Italy, has a rotating assortment of baked goods. If you can get your hands on the molasses, snickerdoodle, chocolate chip varieties, get a handful of them all and enjoy in peace.
For more information, visit cerestucson.com.
The Cookie Cabin
12781 N. Sabino Canyon Park, Mt. Lemmon
In the picturesque mountain town of Summerhaven, near the top of Mt. Lemmon, The Cookie Cabin churns out freshly made cookies. They have been doing so since 1996.
Known for their giant (plate-sized) cookies, these treats are perfect for sharing after a hike in the woods. Try dreamy flavors such as White Chocolate Macadamia, Rachel (oats, coconut, & butterscotch), or Oatmeal Raisin.
For more information, visit thecookiecabin.org.
Dedicated Gluten Free Bakery & Coffee Shop
4500 E. Speedway Blvd., Ste. 41
Dedicated whips up all kinds of gluten-free cookies, including their Peanut Butter Cookie with that smooth and creamy texture.
Then there's the Snickerdoodle, topped with cinnamon and sugar for a classic, crumbly bite.
Feeling extra indulgent? The Chocolate Chip Cookie Pie is a quick sweet fix. Sink into a comfy chair with one (best paired with espresso).
For more information, visit dedicatedgf.com.
Eegees
2510 E. Speedway Blvd. • 1875 S. Alvernon Way • 1105 S. Craycroft Rd. • 5601 E. Speedway Blvd. • 3806 E. Grant Rd.
This popular frozen-drink joint also serves sandwiches and baked goods.
In addition to their regular sugar cookies, chocolate chip cookies, and fudge brownie cookie, Eegees has a rotating Cookie of the Month. Give it a try.
For more information, visit eegees.com.
Empire Pizza & Pub
137 E. Congress St.
They might be known for pizza but what if you want a sweet end to your slice?
Chocolate chip cookies are baked daily with chunky, chocolatey goodness. Have you tried one?
For more information, visit empire.pizza.
Gourmet Girls Gluten Free Bakery
5845 N. Oracle Rd.
You'll find gluten-free Chocolate Chip, Mexican Wedding Cookies, Peanut Butter, and Almond Sugar Cookies freshly baked but selections change each week, so keep a lookout for new varieties.
For more information, visit gourmetgirlsglutenfree.com.
HUB Ice Cream Factory
245 E. Congress St.
HUB Ice Cream Factory sells their house-baked Snickerdoodle and Chocolate Chip cookies daily.
Large, soft, and chewy, these cookies pair perfectly with the gourmet ice cream flavors. Try them with a scoop of Mexican Hot Chocolate or Pink Peppermint Brownie — the seasonal flavors are fantastic.
And if you're looking for something really decadent, they have amazing ice cream sandwich cookies (and Chocotacos), too.
For more information, visit hubicecream.com.
Insomnia Cookies
345 E. Congress St. Ste 145.
If you're having a late-night sweets craving, you're in luck; Insomnia Cookies delivers cookies until 3 a.m. Yes, right to your door!
Insomnia Cookies are baked fresh every morning, with crisp edges and a soft center. There are nine traditional flavored cookies to choose from; get your hands on the Chocolate Chunk, Double Chocolate Chunk, White Chocolate Macadamia, and Snickerdoodle (to name a few).
They also bake limited-edition cookies such as Red Velvet — be on the lookout!
For more information, visit insomniacookies.com.
Le Buzz Caffe
9121 E. Tanque Verde Rd. Ste. 125 • 2930 N. Swan Rd.
The Le Buzz Cookie (chocolate, nuts, Heath Bar, and oats) is a cookie with a crunch — the texture is soft in the middle and crisp on the outside.
The chewy center gives way to the oats, with a chocolate flavor throughout, and a hint of salt. Chopped Heath Bar is added for a subtle caramel component.
Other flavors are on offer but you can tell that this is the clear favorite (they sell out fast).
For more information, visit lebuzzcaffe.com.
Maynards Market & Kitchen
400 N. Toole Ave.
Maynards bakes their cookies fresh daily. With four spectacular options, pop into the market and get one of each — double-dog-dare you.
You can choose from classic Chocolate Chip, Peanut Butter, Trailmix (bejeweled with pumpkin seeds, sunflower seeds, and raisins), and Gingersnap. Oh, and they have festive options this time of year.
For more information, visit maynardstucson.com.
Monsoon Chocolate
234 E. 22nd St.
Monsoon Chocolate is known for their gorgeous chocolate bon bons in all the desert colors but they also bake some irresistible cookies.
Don't miss the signature Monsoon Cookie — a chocolate chip cookie with browned butter featuring chocolate sourced from Tanzania.
Not feeling the classic? The Cacao Nib Corn Cookie is gluten free and tastes similar to a sugar cookie (but with added chocolate).
If you're vegan, try their new strawberry "chocolate" chip, sans dairy.
For more information, visit monsoonchocolate.com.
Nook
1 E. Congress St.
Looking for something sweet after that Hanger Steak and Eggs or Honey Chipotle Carnitas Benedict? Nook regularly sells funfetti, sugar, and snickerdoodle cookies.
Their baker also pops in several times a week to make a new cookie — their creative concoctions, like the Oreo Cookie, are exceptional.
For more information, visit nookdowntown.com.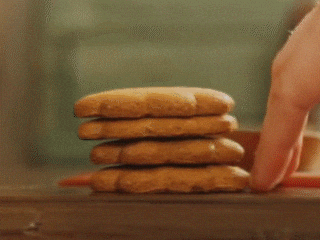 Nadines Bakery
4553 E. Broadway Blvd.
Nadines is a full-service bakery creating luxurious cakes, pastries, and grab-to-go cookies.
Known for their colorful selection of sugar cookies, sprinkle cookies, and M & M cookies, Nadines has been a neighborhood staple since 1979.
Keep up with Nadines Bakery on Facebook.
Raptor Canyon
75 E. Pennington St.
The sweet folks at Raptor Canyon are enough to tempt you to visit again and again without trying the freshly baked cookies.
You'll want to try them though. Baked every morning, flavors such as classic Chocolate Chip, Oatmeal Scotchies, Oatmeal Raisin, Peanut Putter, and Chocolate Peanut Butter Chip are quickly snatched up; get there early.
Keep up with Raptor Canyon Cafe on Facebook.
Ren Coffeehouse
4300 N. Campbell Ave.
Baked fresh daily, along with a variety of other sweet treats, the Gluten-free Peanut Butter and Oatmeal Chocolate Chip are Ren's crowd pleasers.
Keep your eyes peeled for new additions, such as the Marble Shortbread Cookies and festive holiday varieties, and give 'em a try.
Keep up with Ren Coffeehouse on Facebook.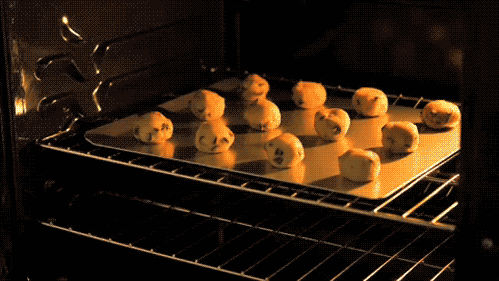 Rincon Market
2513 E. Sixth St.
The salted chocolate chip cookies over at Rincon are large enough to share, although we won't blame you if you don't want to.
The chocolate chips melt throughout the cookie and the salt and chocolate combination is a flavor worth satisfying any craving.
For more information, visit rinconmarket.xyz.
Rocco's Little Chicago Pizzeria
2707 E. Broadway Blvd.
Rocco's Sugar Cookies have a slightly dense consistency with a sugary, buttery flavor that lingers in the mouth. The cookies are essentially a combination of sugar cookies and shortbread — not overly sweet with a firm texture.
With just $2.50, you'll get four medium sugar cookies or two large Oatmeal Raisin. Deal!
For more information, visit roccoslittlechicago.com.
Sweetscape Bakeshop at Casino Del Sol
The bakeshop, which opened in early 2019, added a touch of sweetness to Casino Del Sol with this new dining addition.
Although the shop is frequented for their variety of doughnuts, gelato, pastries, desserts, and sweet beverages, there are cookies on the menu.
Opt for the Oatmeal Raisin or Chocolate Chip and Peanut Butter Jumbo Cookie. "Go big or go home," right?
For more information about Sweetscape and other dining options at Casino Del Sol, visit casinodelsol.com.
Time Market
444 E. University Blvd.
Need some options? Time Market's freshly baked cookies include Double Chocolate, Ginger, Oatmeal Raisin, Mexican Wedding, and gluten-free varieties.
Want a classic bite? Get the Salted Chocolate Chip. It has large chunks of bittersweet chocolate with a sprinkling of sea salt.
For more information, visit timemarket.xyz.
Village Bakehouse
7882 N. Oracle Rd.
You can't go wrong with any of the cookies at Village Bakehouse. From colorful selections to their scrumptious melt-in-your-mouth Lemon Butter Cookie coated in powdered sugar, the cookies manage to stay consistently rich and chewy.
For more information, visit villagebakehouse.com.
Honorable mention:
Arizona Baking Company
Maynard's Market, 5 Point's Market, Online
Wanting to throw some cookies together at your leisure? Pick up a bag and bake them when needed — it's handy to have a bag at home with all the holiday parties popping up.
The local company, with the quick-growing social media presence, is selling out around town — head to Maynards Market, 5 Points Farmers Market (or the 5 Points market inside the restaurant) to get your hands on some.
Keep up with Arizona Baking Company on Facebook or follow AZ Baking Company on Instagram.
Raging Sage
2458 N. Campbell Ave.
In addition to selling scones in the morning (and cakes all day), Raging Sage will dig out their house recipes every once and a while and make their soft and chewy cookies.
Certain days, the coffee roasters serve chocolate chip, chocolate oatmeal, molasses spice, or peanut butter cookies.
For more information, visit ragingsage.com.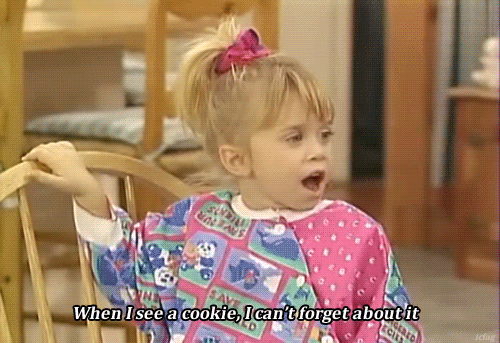 And that's the way the cookie crumbles.
[This article was originally written on March 18, 2019, and most recently updated on December 20, 2019.]