Keeping it low key this Valentine's? Local retailers have come to the rescue.
Keeping it low key this Valentine's? Has your babysitter made plans? Did you forget to make reservations? Or are crowded dinner dates out not your thing? Local retailers have come to the rescue.
Conventional or not, here are a few last-minute Valentine's gift ideas that won't overwhelm you.
Bon Bons from Monsoon Chocolate
https://www.instagram.com/p/B8epvD-Bdhf/
The Monsoon Chocolate bon bons are almost too beautiful to eat. These bejeweled beauties are available to purchase in 4, 9, 16, and 32-piece gift boxes.
They're open from 8 a.m. – 5 p.m. daily and the V-Day bon bons are available to purchase in-store from Thursday, February 13 until they sell out.
Monsoon Chocolate is located at 234 E. 22nd St. For more information, call (520) 396-3189 or visit monsoonchocolate.com.
Wine, dessert & flowers from Rincon Market
Have a classy at-home dinner planned? No? Well, the beauty of shopping at a stocked local market is that there's an array of delicious choices to take home.
This grocery, restaurant, butchery, deli, and bakery has a variety of artisanal craft food and drink.
Head over to their wine section if you're looking to pop open a bottle for the occasion.
If you're going traditional, buy a bouquet of fresh flowers or anything from the bakery that tempts you — the zucchini cake with lemon drizzle icing, a large double-chocolate cookie or pastry will sweeten the mood. Cards and gift boxes are also available — with combinations of wine, chocolate, candles, cookies, jams, and notebooks.
Rincon Market is located at 2513 E. Sixth St. For more information, call (520) 327-6653 or visit rinconmarket.com.
The Works from Time Market
Classic flowers, wine, and chocolate, with a few extras (popcorn, pizza, artisanal gifts) — that's 'The Works'. With a restaurant and market on site, you have options.
Need something to brighten someone's day? Blooms.
Setting the mood? Wine, chocolate and a homemade charcuterie board — think craft cheeses, nuts, fruit, jams, and local cured meats from the market.
Staying in with a movie? POPPED Popcorn or Time Market Caramel Corn and an oversized slice of pizza.
Hanging out with the kids? Chunky chocolate chip cookies with a sprinkle of Maldon sea salt (and said pizza).
Time Market is located at 444 E. University Blvd. For more information, call (520) 622-0761 or visit timemarket.xyz.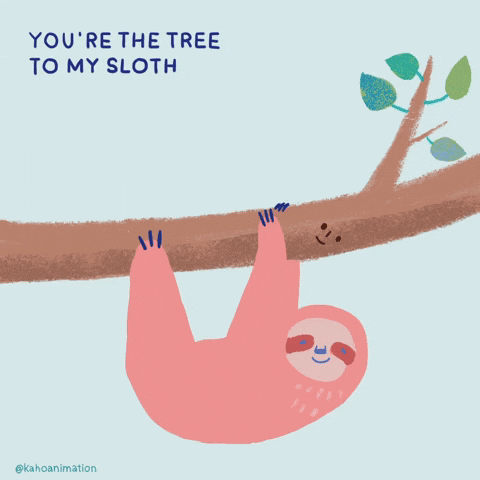 Wine 
Let's be real, there are tons of places to buy wine in town. However, if you're at a liquor store, it's a gamble.
Either you know what wine you/your significant other drinks or you're mostly clueless and take a whack at choosing the 'right' bottle by judging the label, checking the price point, and settling on something that seems 'classy' (silently praying that it tastes decent).
Wherever you stand, we have some ideas for you to alleviate last-minute panic in your life.
Sand-Reckoner
Sand-Reckoner sells bottles and subscriptions to their wine club in addition to tastings in an art-clad modern tasting room in the Warehouse Arts District.
I'd recommend the 2015 Cochise County Tempranillo for a gift win. Want to have a guided tasting instead? Head to the Tasting Room this Thursday for a boujee night out.
Sand-Reckoner Tasting Room is located at 510 N. Seventh Ave. Ste. 170. For more information, visit sand-reckoner.com/tasting-room.
Maynards Market & Kitchen
The 2017 vintage of Maynards AZ Red is another fantastic choice. The blend of Tempranillo, Primitivo, and Sangiovese pairs beautiful with pasta, chicken, salmon, or decadent chocolate – which you can get there, too. They currently stock Monsoon Chocolate and Chocolate Ritual truffles — cue the mood music.
Stock up at the market or opt for the wine subscription for future date nights and have two bottles sent straight to your door each month.
Maynards Market & Kitchen is located at 400 N. Toole Ave. For more information, visit maynardstucson.com.
REVEL
REVEL, an upscale European-styled bar, is just up the street from Maynards. Stop by for a glass of vino or simply buy a bottle from their extensive list.
*And if you're looking to hang out with the ladies and celebrate early, pop on over for rose and pink bubbles on Feb. 13.*
REVEL is located at 416 E. Ninth St. For more information, visit reveltucson.com.
Plaza Liquors and Fine Wines
If you straight up need a liquor store run, Plaza Liquors and Fine Wines offers a "curated selection of craft beers, artisanal wines and fine liquors sourced locally and globally" for your perusal. So many options!
Plaza Liquors and Fine Wines is located at 2642 N. Campbell Ave. For more information, visit plaza-liquors-fine-wines.business.site.
The RumRunner
The RumRunner, another Tucson wine and spirits store, has fabulous service and, like Plaza Liquors, the options are well beyond bottles of wine. Grab a bottle of Whiskey Del Bac if you can.
The RumRunner is located at 3131 E. First St. For more information, visit rumrunnertucson.com.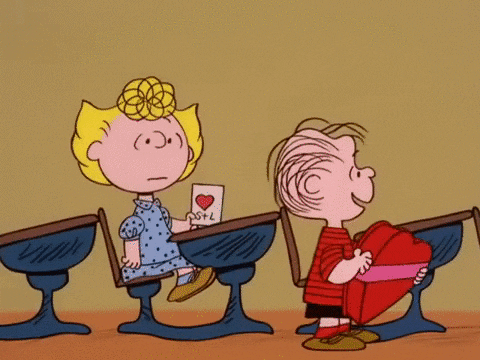 Coffee Subscription 
First, we drink coffee, then we do things. And what better way to espresso how much someone means to you.
For a pick-me-up gift that will be well received, we have some great local subscriptions brewing for you to choose from.
Exo Roast Co.
On a serious note, at $15.50 a month Exo Roast Co. offers a Regional Coffee Subscription to suit your preferences – delivered every two or four weeks from a region of your choice. Regions include Central America, South America, Mexico, Africa, and Indonesia.
Exo Roast Co. is located at 403 N. Sixth Ave. For more information, visit exocoffee.com.
Yellow Brick Coffee
The Roasters Choice Subscription from Yellow Brick Coffee, ringing up at $15.50, is another find.
You're able to select how often you want it delivered, the grind you need, and how many bags. Plus, if it isn't for you, you can cancel any time.
If you want to sample the flavors, the Yellow Brick Box includes four bags of whole bean, specialty coffees. Now that's legit.
Yellow Brick Coffee is located at 3220 S. Dodge Blvd. Ste. 1. For more information, visit yellowbrickcoffee.com.
Presta Coffee Roasters
From weekly to monthly deliveries, Presta Coffee Roasters offers coffee subscriptions to suit your needs — choose what works for you.
Presta Coffee Roasters is located at 2502 N. First Ave. Ste. 100 and 100 South Avenida del Convento Ste. 180. For more information, visit prestacoffee.com.
Doughnuts
Keeping it casual? Why not sugar-coat the day with some fun and lighten the mood?
Amy's Donuts
Amy's Donuts sells fresh, vibrant doughnuts with toppings that seem limitless.
Going big? Choose your own or opt for a frosted dozen (or half dozen) box. What fun!
Amy's Donuts is located at 101 E. Fort Lowell Rd. For more information, visit amysdonuts.com.
Batch Cafe & Bar
Batch Cafe & Bar's doughnuts are drool-worthy. Grab a couple of boozy doughnuts and tuck in with somebody that drives ya glazy.
Batch Cafe & Bar is located at 118 E. Congress St. For more information, visit batchtucson.com.
A foodie experience… at home 
If you're looking for a low-key experience, why not whip something up in the kitchen, together?
Okay, so you've grabbed your wine (or whatever drinks please you) and are avoiding the
Gem Show
crowds—smart move. Why not stay in with a book… and cook? And by book, we mean
local cookbook
. Pick a recipe, buy the ingredients, gift the book, and share the experience with your SO.
Oh the aroma of freshly baked cookies
If your cooking skills are sub-par and you'd rather end the night on a sweet note than with a sink of dishes, grab a bag of locally made and produced
AZ Baking Company
Mesquite Chocolate Chip Cookie Mix
 from
5 Points Market
,
Exo Roast Co.
, the
Food Conspiracy Co-op
 or
Maynards Market
. You'll only need to add butter, an egg, and vanilla to the mix before popping them in the oven. Mmm, hand your partner some warm, gooey treats and you'll definitely bake their day. 😉
---