Wine-tasting just became a full-fledged weekend activity.
Arizona grows a slew of bang-up wine grapes, and our talented Southern Arizona wine country vintners turn it into highly drinkable vino — red, white, and pink; sparkling and flat; sweet, and oh, so seco.
Three officially designated wine-growing regions dot the state. The two southern regions — the Willcox and Sonoita American Viticulture Areas, or AVAs — are within a one-and-a-half-hour drive of central Tucson.
Combined, the Southern Arizona AVAs grow more than 80 percent of Arizona's 30-plus grape varietals, complementing those grown in the Verde Valley AVA (Arizona's third officially designated region).
Together, the two southern AVAs house more than 40 tasting rooms, cellars, and vineyards with sampling areas.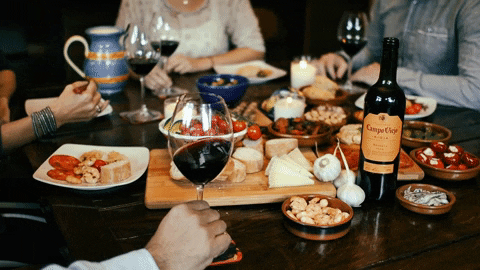 Harvest season just passed and the autumn weather is perfect for touring the Sky Islands. It's always thoughtful to bring a local bottle to upcoming holiday parties, too, so it's the all-around absolute ideal time of year to get tasting.
Something to note — none of the vineyards or tasting rooms serve full meals. There are palate-cleansing mini bites and tapas now and again.
To satisfy wine aficionados who get peckish traveling the wine trails, here is a selection of places to eat before and after tasting in Southern Arizona's two AVAs.
Cheers and be safe.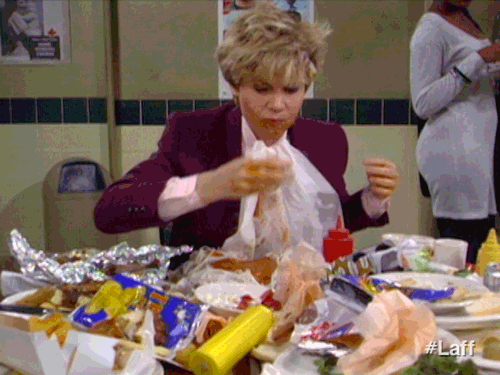 Sonoita AVA
Southern Arizona wine country's Sonoita AVA includes the townships of Sonoita and Elgin. The region is an easy hour drive from Tucson.
Sky Island Diner
3270 AZ Highway 82, Sonoita
Think pre-gaming: Sky Island Diner offers — apropos of their name — diner food during breakfast and lunch hours.
One of the more popular items to order are the pancakes. They're said to pair nicely with a Callaghan Mourvedre. Or at least, they prep the stomach for the tastings to come.
Sky Island Diner also offers an excellent salsa bar to pair with their extensive Mexican selections. The burritos, in particular, are memorable and big enough to share prior to hopping on the tasting trail.
Follow Sky Island Diner on Facebook.
The Café
3280 AZ Highway 82, Sonoita
The Café is the most experimental, haute option in the AVA, with Pima Community College-trained Adam Puckle behind the colloquial wheel.
Puckle is always cheffing up specials like Pork Schnitzel and Lime Garlic Mahi Mahi. Prices remain reasonable and the portions — using ingredients of high caliber — are substantial.
The tap is rotational and there's a wine of the week in addition to the solid local pours.
For more information, visit cafesonoita.com.
The Steak Out
3243 AZ Highway 82, Sonoita
The Steak Out has some serious history, paying museum-like homage to the region's cattle-rearing heritage. Ranch hands and tycoons alike have been chowing down there since it opened in 1951, and there's often still a long wait, especially weekend nights when they have live music.
The restaurant grills over mesquite and while the menu is limited, everything is reliably good. Sides are included and the chef will sub out veggies for the potato upon request.
Perks
The restaurant has a little gift shop, but it's adjacent to the Sonoita Mercantile, which is a cool little store that's worthy of a stop unto itself if you can get there during business hours.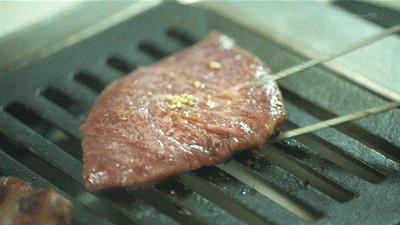 Resting Place
The Steak Out is also next to the Sonoita Inn, should diners or tasters need a place to rest their heads.
Pro tip — make reservations over the phone while they work on refining their online system.
To make restaurant reservations, call (520) 455-5205 or visit azsteakout.com for more information. 
Tia Nita's Cantina
3119 AZ Highway 83, Sonoita
The first thought upon reading the name of this restaurant, post-tasting libations, should be "pizza." Especially if you're craving a thin crust and the recommended artichoke and sundried tomato toppings.
What to order, if not the pizza
But again, don't be surprised that it's not a Mexican food cantina. Get ready instead for some of the better calzones in Southern Arizona, perhaps some linguine florentine, and karaoke at night.
Every once in a while they'll do Chinese-American food, too. But not so much on the Mexican. This is also not where you want to get more wine for the road, but they are known for their cold, cold beer.
Follow Tia Nita's on Facebook.
Copper Brothel Brewery
3112 AZ Highway 83, Sonoita
Newest on the Sonoita AVA food scene in Southern Arizona wine country, Copper Brothel Brewery serves beer and local wines. But the food is the focus after a day of tasting, so the concern is what to order to eat.
All the courses
Suggestions at this shiny, big, busy establishment include the beer cheese and pretzels to start, because beer. And cheese. And squishy pretzels. Also, the house-made mustard that goes with this is quite delicious.
As an entrée, the mac and cheese is where it's at because you just tasted a vat of wine. Alternatively, the wedge salad is surprisingly refreshing, again because you just tasted a vat of wine.
Do not neglect Copper Brothel's desserts. The five-tiered chocolate cake is too much, but too much might strike as exactly perfect.
Beer-wise, Roxie's Code Red Kolsch chased a day of tasting nicely.
For more information, visit copperbrothelbrewery.com.
Willcox AVA
The vast Willcox AVA of Southern Arizona wine country grows most of Arizona's grapes, and the small city of Willcox houses all the designation's restaurants.
Willcox is about one hour and twenty minutes away from central Tucson.
Isabel's South of the Border
135 E. Maley St., Willcox
Isabel's South of the Border isn't where you go to massage your palate for wine tasting or traditional margaritas — they only serve wine and beer, no booze. Rather, it's where you go after tasting, or if you're inclined, beforehand, to titillate your taste buds with zingy salsa.
They just won a major prize for their salsa at an October competition in Safford, so you know what to order.
Also, get something with shrimp — quesadillas, macho burritos, whatever. They serve shrimp on a skewer alongside any of their dishes — that's how beloved it is.
The interior space is bright and cheery, to wake you up before your drive home to Tucson.
Follow Isabel's South of the Border on Facebook.
Rodney's BBQ
118 N. Railroad Ave., Willcox
Rodney's BBQ is unexpected in the best possible way.
It's a hole-in-the- (adobe?) wall creole barbeque joint smack dab in cowboy Rex Allen's stomping ground. It has been owned by a cool Sierra Vista cat for the last 22 years.
Honestly, this is the best gumbo, catfish, and green beans shack in the Willcox AVA — and likely Arizona — and although it doesn't have much competition, there is most definitely only one Rodney. Check him out before you go tasting and no matter how much wine you swish and spit — or don't spit — you won't forget him.
There are a couple of tables in what Rodney's signage calls the "beer garden" 'round back.
Keep up with Rodney's BBQ on Facebook.
Big Tex BBQ Restaurant
130 E. Maley St., Willcox
Taking kids wine tasting is not their idea of fun but they'll surely enjoy dining at Bix Tex BBQ Restaurant.
So do adults, because their smoked brisket is outstanding before, while, and after tasting Willcox's big Bordeaux varietals. Plus, have you heard of their Stuffed Baked Potato?
It's loaded with plenty of cheese and barbecue sauce and then stuffed with your choice of beef brisket, pulled pork, or smoked chicken.
For more information, visit bigtexbbqaz.com.
Adolfo's Taco Shop
575 S. Haskell Ave., Willcox
Adolfo's Taco Shop is open every day from about 6:15 a.m. until 9 p.m., sometimes later, sometimes a little earlier.
The tiny striped taco stand serves flautas, machaca tortas, huevos ranchero combination plates… you name it. Their super nachos and Sonoran dogs are some of the best in the state, and their salsa is fantastic. They're such a popular place they even have another location in Benson.
Keep up with Adolfo's Taco Shop on Facebook.
Tortilleria Taqueria La Unica
142 N. Haskell Avenue, Willcox
Tortilleria Taqueria La Unica might be the most unique place in the AVA to serve whole fish. They also might be the only Sunday Mexican buffet.
Food is typical — think Sonoran-style dishes like enchiladas topped with melty cheddar, a side of refried beans, and Mexican rice for something like $12. But the service is awesome and there's something to be said for their gigantic combo plate after tasting flights in the Willcox Basin all day.
Their salsas set them apart — they're hotter than expected. They make their own tortillas in-house — hence the name. Guacamole is freshly made in-house, too. The best dish is the Molcajete with steak, chicken, and giant slices of avocado on top.
Keep up with La Unica Restaurant and Tortilleria on Facebook.
Double S Steakhouse
1201 W. Rex Allen Dr.
Locals have been overheard referring to this steakhouse as "the SS," but "the Double S" sounds much more appetizing.
The Double S has the best prime rib in town — perhaps the only prime rib in town, most days. It's quite good, especially cooked medium rare. So is the strip steak, available as a special, the pork chop, the fried okra, and the Brussels sprouts.
They also have a salad bar with the usual offerings. Lunches feature some fun sandwiches and wraps.
The Double S is open for lunch until 8 p.m. every day — except Monday — and until 9 p.m. on Fridays and Saturdays, making it the best option for post-tasting Willcox AVA dining that's not Mexican cuisine.
Keep up with Double S Steakhouse on Facebook.
Do you know of a worthy spot to add to our Southern Arizona Wine Country list? Let us know in the comments.
[This article was written on November 9, 2018 and updated on March 6, 2020.]