Nov. 12 - 18 food events in one place. Get festive.
Disclaimer: You will be in the know regarding all things local — from alcoholic festive punch and flavor profiles to over-the-top light show gawking— fact.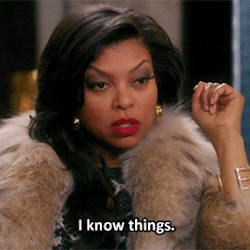 The following events will take place this week. For more information regarding event details, times, and ticket purchases, click the links below each event.
Tuesday, Nov. 13
Free Beer During Breckenridge Brewery's "Breck Trek" Tour
Three days of events in Tucson this week, where the beer will be flowing.
"It's the Colorado brewery's experimental way to meet new people, share their beer for free, and take over the city in a totally fun and entertaining way.
All events are free and open to the public, but just be sure to make enough time to arrive early." More…
Thursday, Nov. 15
Get Festive at the Hamilton Distiller's Punch Workshop this Season
"It's about time to throw a party that packs a punch this holiday season.
Whether you're an amateur or professional behind the bar, there is no need to bring anything but yourself as all of the tools will be provided during the workshop.
Plus, everyone involved will go home with an array of hand-made ingredients and other gifts, and light snacks will be provided during the workshop, too." More…
Friday, Nov. 16
"Grange Within Range" hosts "Soil to Soul" dinner at Tohono Chul Garden Bistro (MENU)
"Dishes are plated to look and taste like the gardens surrounding the bistro.
This dinner will feature flavor profiles from local purveyors within a 50-mile radius, which are paired with beer from Button Brew House. Other local purveyors joining the dinner are Arevalos Farms, Forbes Meat Co., Green Valley Pecan Company, Malcons Honey, and Peace Love and Smoked Cheese." More…
Saturday, Nov. 17
Taste Local Flavors & Brews at "Sonoran Harvest: Taste the Desert"
Sample Southwestern delights made with prickly pear and/or mesquite at an activity-filled evening.
Activities include boogieing to the blues, stargazing, lawn games, photo booths, tequila tastings, and more. More…
Diwali Festival Lights Up St. Philip's Plaza
An evening of Indian-themed cuisine and entertainment to brighten the holiday season.
"The evening of delectable food and drinks is part of the week-long multicultural celebration for the Festival of Lights, and will feature food from locals Bombole, Curry Pot, and Indian Twist.
Before or after you check out the Diwali Festival, The Festival of Lights will be on display in Tucson for the first time ever at the Kino Sports Complex from November 8 – January 2." More…
Happening All Week
Exclusive Bellhop Bar Opens at Loews Ventana Canyon Resort
"For a limited time, grab a cocktail served out of a luggage trunk.
Once you've heard the daily ritual of the opening bell, travel back in time as you step towards the bar in the Cascade Lounge. On the outside, it's clearly a vintage retrofitted steamer trunk, but behind its doors, you'll be embraced with aged apothecary-style bottles — waiting to pour a locally handcrafted drink." More…
While you work your way through the list, we'll be tearing through these. Food-envy?