Foodie events from Nov. 26 - Dec. 2.
Thanksgiving is officially over — cue the Christmas music.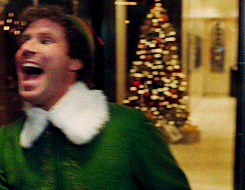 From life-sized gingerbread houses and festive sipping to a free, face-stuffing tamale event, it's time to get festive.
The following events will take place this week. For more information regarding event details, click the links below each event.
Monday, Nov. 26
Unveiling of Life-sized Coco-themed Gingerbread House at Casino Del Sol
"11-feet of edible shelter made entirely from scratch.
Casino Del Sol's executive chef Ryan Clark and executive pastry chef Gina Skelton have teamed up to make this thing massive with walls up to 11-feet tall.
The gingerbread house's theme is based on Disney's "Coco," so it's going to be rich with bright colors, sugar skulls, and other festive elements." More…
Tuesday, Nov. 27
Five-course "Seat at the Table" Wine Dinner at The Coronet w/ Quench Fine Wines
"The intimate five-course dinner that includes crafty creations from chef Moody Elbarasi and wines by Quench Fine Wines.
All throughout the summer, the reservation-only dinner has been a hot commodity, and all of the past "Seat at the Table" dinners have either filled up quickly or sold out completely.
Seats are $85 per person with wine pairings. The required reservation can be made by emailing sally@cafecoronet.com or calling (520) 444-2830." More…
Wednesday, Nov. 28
Give Back at the First "Tip-A-Roadrunner" Fundraiser (MENU)
"A meal for hockey fans and an opportunity to give back.
The entire Roadrunners roster will be serving a different kind of biscuit for the evening, waiting on you at your table as they work for tips. The tips they earn will then score them extra funding for Roadrunners Give Back — a branch of the Arizona Coyotes Foundation.
The meal is featuring some of the favorites you'd commonly find on Brother John's Beer, Bourbon & BBQ's menu." More…
Friday, Nov. 30
Festive Tea Service This Season at Loews Ventana Canyon Resort
"The spirit of Christmas is alive at the resort's weekly tea service.
The Cascade Lounge inside the Loews Ventana Canyon Resort is pouring holiday tea services every Friday and Saturday from Friday, November 23 – Saturday, December 29.
Depending on the day and time, you can expect to taste different flavors of loose leaf tea, champagne, finger sandwiches, scones, and a variety of holiday pastries." More…
Saturday, Dec. 1
Taste & Taste Some More at the Tucson Tamal & Heritage Festival
"The annual contest returns as many show off their meanest tamales.
This festival comes at the right time as the holiday season coincides with the cravings for tamales, but perhaps the biggest gift of all is the fact that the event is totally free." More…
Happening all season


The Gift That Keeps on Giving: "Miracle at Elvira's" Christmas Bar Returns

"Traveling bar returns to Tucson with new Christmas-inspired cocktails.

The launch happened the day after Thanksgiving. Miracle isn't wasting any time setting up its pop-up — now expanding to more than 80 locations around the world.

The pop-up is offering 10 cocktails and two shots (some nice and others naughty), and they'll be poured in themed mugs and glassware to match the wintry, traditional Christmas concept at the bar." More…
We'll just be here, post-Black Friday madness, taking advantage of warm treats and free events.