Foodie events for the week of Dec. 17 - 23.
Things are about to get ugly — in terms of sweaters that is.
Although we have a quieter week — with a dinner and drinks option lit up by festive cocktails available all season — the weekend packs a punch, an Ugly Sweater Punch, and promises laughs at the Culinary Dropout Ugly Sweater Contest or a jolly breakfast shared with Santa.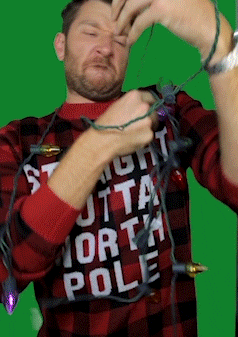 The article will update throughout the week as events pop up — as well as the addition of a Christmas event round-up — so keep checking. For more information regarding event details, click the links below each event.
Tuesday, Dec. 18
"Seat at the Table" Wine Dinner at The Coronet (MENU)
"Grab your seat quickly because these tables fill up fast.
The five-course dinner will be similar to the prior engagements, featuring a more intimate environment at the restaurant, and includes creations from the mind of chef Moody Elbarasi and wines hand-picked from Sand-Reckoner Vineyards." More…
Thursday, Dec. 20
Winter Wonderland at Series 19
Music, munchies, and specialty drinks will be featured once a week for the month of December.
"Beginning on Thursday, December 6, Santa Claus, his elves, and anyone else craving a drink that tastes like a winter wonderland in a glass can purchase the exclusive cocktails.
Each cocktail — like the Sonoran Hot Chocolate or their spin on the classic Hot Toddie — is Santa approved." More…
Saturday, Dec. 22
Join a Jolly Breakfast with Santa at The Dutch Eatery & Refuge
"Spend the morning with the big guy in the fuzzy red suit.
The jolly guy is busy around this time of year but he's set aside some time to enjoy a meal with everyone. There are two seating times and the 9:45 a.m. slot is filling up quickly." More…
Sleigh Culinary Dropout's Ugly Sweater Contest & Sip on Holiday Cocktails
"Ugly sweaters, festive cocktails, and plenty of holiday cheer [light up the three-day contest].
Well, here's an opportunity to be recognized at Culinary Dropout when it hosts its all-day Ugly Sweater Contest from Saturday, December 22 – Monday, December 24.
You'll have a chance to enter the contest any time during their normal business hours, and also try their seasonal Ugly Sweater Punch. The cocktail —at $8 — is packed with Eagle Rare whiskey, Becharovka, pear liqueur, Luxardo cherry, and smashed orange." More…
Happening all season


The Gift That Keeps on Giving: "Miracle at Elvira's" Christmas Bar Returns

"Traveling bar returns to Tucson with new Christmas-inspired cocktails.

The launch happened the day after Thanksgiving. Miracle isn't wasting any time setting up its pop-up — now expanding to more than 80 locations around the world.

The pop-up is offering 10 cocktails and two shots (some nice and others naughty), and they'll be poured in themed mugs and glassware to match the wintry, traditional Christmas concept at the bar." More…
10-Year Celebration Specials at Vero Amore, Dove Mountain
"10 years of feeding the city calls for $10 food specials.
In order to give thanks, Vero Amore is celebrating ten years at it's original Dove Mountain location with food specials throughout the month of December." More…
If you haven't tried Yellow Brick Coffee's S'moretado, you should. Just look at that delightful drink. Oh, and embrace the post-drink 'mallowy mustache.