Almond Butter is too healthy. And Sesame Seed Butter? Too trendy. Peanut Butter is where it's at.
Almond Butter is too healthy. And Sesame Seed Butter? Too trendy. Peanut Butter is where it's at.
Maybe it's a throwback nostalgia kind of love, triggered by years of brown bag elementary school lunches in suburbia… but I never get tired of Peanut Butter.
Here are 13 ways creamy and crunchy peanut buttery goodness is swirled, spread, mixed, and churned into delicious dishes you don't want to miss in Tucson.
Peanut Butter Whiskey & Peanut Butter Donut at Batch Cafe & Bar
118 E. Congress St.
Whiskey and donuts might still be a weird combo to some, but there's something great about being able to drink your peanut butter and eat it, too.
Grab a drink (they have a peanut butter beer at the moment) and then a bite to eat — don't miss their new menu items. It's best to finish with a peanut butter donut for dessert (made in-house daily, so they are always fresh and delicious).
For more information, visit batchtucson.com. 
B7 Burger at Beaut Burger
267 S. Avenida del Convento.
Peanut butter on a burger? This surprising menu staple at the vegan burger joint, Beaut Burger, is delicious.
The luscious, creamy peanut butter is spread thick on their house-made English muffin. It's paired with a punchy tamarind chutney, which provides a nice acidic contrast to what could be a cloying combination. Crisp romaine lettuce provides a much-needed vegetal snap.
For more information, visit beautburger.com. 
Grilled PB & J at Bison Witches
 

326 N. Fourth Ave

.

The Grilled PB & J from fourth avenue favorite, Bison Witches, is classic drunk food. It's the type of sandwich you'd want to make at home, after four too many beers, standing under fluorescent lighting in your kitchen at 3 a.m. But you're too lazy and not quite coordinated enough to cook at that point. Behold, glorious Bison Witches and their late-night kitchen will save you (from a hangover the next day) at midnight.

This toasty PB & J is endlessly customizable. You get to choose from crunchy or creamy peanut butter and raspberry or grape jelly. And those are just the classic options, straight off the menu. The real bonus here is that you can add crisp bacon and/or jalapeños.

So customize away, Bison Witches has got you. But be warned: you will be severely judged (and possibly mocked) if you choose the creamy peanut butter and grape jelly combo. Bison Witches bartender Alexa Michele commented, "Grape & Creamy? That's a combo reserved for small children and serial killers."

For more information, visit bisonwitches.com.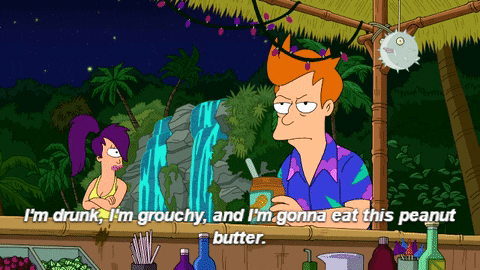 P.B. & C. Tres Leches at Charro Steak
188 E. Broadway Blvd.
We are big fans of eating dessert first, especially if the dessert in question is the P.B. & C. Tres Leches from Charro Steak.
Peanut Butter is definitely the star of this show-stopping dessert, and the team at Charro Steak brought chocolate, caramel, crushed peanuts, and a shot of milk to the party. It's the perfect combo for any peanut butter lover. Be sure to save room for this tasty treat, or just order it as an appetizer… we won't judge you.
For more information, visit charrosteak.com. 
Game Changer Soup at DOWNTOWN Kitchen + Cocktails
135 S. Sixth Ave.
Here's a peanut soup that tastes good and allows you to do some good while you're slurping.
The Game Changer is a rich, zesty soup composed of African yam, ginger, pineapple, peanut, lime, and Cholula hot sauce.
As it turns out, executive chef Janos Wilder obtained the recipe from his friend, Torkin Wakefield, who runs a non-profit in Uganda called Bead for Life. A dollar from each sale of the Game Changer is donated to Bead for Life, which creates sustainable opportunities for women to lift their families out of poverty by connecting people worldwide in a circle of exchange that enriches everyone.
For more information, visit downtownkitchen.com.
Peanut Butter Mocha at Epic Cafe
745 N. Fourth Ave

.

As the name suggests, Epic Cafe has some seriously epic desserts and coffee drinks.

With all this epic-ness come die-hard, fiercely loyal fans. Those fans all have one thing they love to rave about: Peanut Butter Mocha Cake. The layered cake is perfectly moist and tastes exactly like one your mom would likely make for your thirteenth birthday (assuming your mom can bake an awesome birthday cake).

If you're more into sipping your peanut butter (rather than eating it), fear not!

Epic Cafe also serves up this rich combination in liquid form: the Peanut Butter Mocha beverage. It's a sweet combo of peanut butter and chocolate, with a hint of coffee, and it tastes like a caffeinated peanut butter cup.
Peanut Butter Gelato at Frost
7301 E. Tanque Verde Rd. • 2905 E. Skyline Dr., Ste. 286 • 7131 N. Oracle Rd., Ste. 101
The Peanut Butter Gelato at Frost is a peanut butter purist's dream.
It isn't tainted with chocolate or diluted with coffee or caramel. It's straight up, pure peanutty flavor whipped into a light and airy dessert. With no add-ins, the gelato leans to more creamy peanut butter than crunchy, so if you're looking for a salty, peanut chew, look elsewhere. But if smooth and glossy peanut butter is your thing, this might be the frozen dessert that you've been dreaming about.
For more information, visit frostgelato.com. 
PB Toast at Goodness Fresh Food & Juice Bar
2502 N. Campbell Ave.
Peanut butter toast for the win!
Tons of places in town have a peanut butter toast situation on their menu and we love the subtle differences in them.
The PB Toast at Goodness Fresh is topped with organic peanut butter and local honey. Slivers of sliced banana and crunchy walnuts really take this staple over the edge. It's a simple but delicious way to start your day.
For more information, visit fukushuconcepts.com.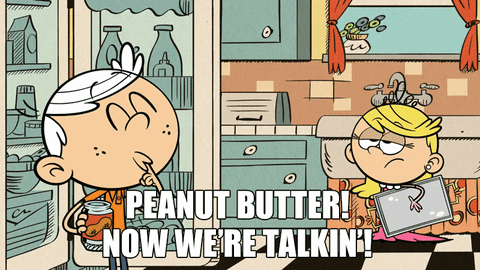 Nutter Butter Crunch at The Hub Ice Cream Factory
245 E. Congress St.
Mmmm. Nutter Butter. Any true peanut butter fiend is familiar with the sweet, but kinda salty, Nutter Butter sandwich cookie.
We can't get enough of the Nutter Butter Crunch flavor at The Hub Ice Cream Factory for a few reasons. First, it's luscious peanutty taste is on point. It's creamy and delicious without being too sweet. There's also a nice hint of salt.
But really, it's the subtle nod to a "Fluffernutter" sandwich that really has us going bananas. For anyone unfamiliar, a Fluffernutter sandwich is a terribly unhealthy combo of peanut butter and jarred marshmallow "fluff," sandwiched between slices of standard American white bread. In this ice cream, the marshmallow ribbon gives the nod to this iconic combo.  Well done, Hub. Well done.
For more information, visit hubicecream.com. 
The Blue Suede Cow at Lindy's on 4th
500 N. Fourth Ave.
Lindy's on 4th is known for their truly over-the-top burgers, and the Blue Suede Cow is no exception. This peanut butter lover's dream is by combining a burger, bacon, cheese and peanut butter. Sounds simple, right? Wrong.
They've replaced the standard hamburger buns with peanut butter and jelly sandwiches. That's four slices of bread and three separate layers of peanut buttery goodness. The jelly weirdly works in the burger situation too, cutting through the fat from the burger and adding just a hint of sweetness. 
If you're not into the fixin's on the Blue Suede Burger, you can change any of their fantastical burger creations into something similar – you can switch out the standard buns for toasty PB & Js. 
For more information, visit lo4th.com. 
Elvis's Favorite at Little Anthony's Diner
7010 E. Broadway Blvd.
Legend has it, that Elvis Presley loved peanut butter and banana sandwiches.
There are rumors of variations, with some being a mashed banana spread rather than sliced (yuck!) or the addition of honey and/or bacon. But one thing is always true for the King of Rock and Roll's favorite food:  the sandwich had to be fried.
A simple toasted bread is unacceptable here — this has to be a pan-fried situation. Think buttered slices being flipped in a skillet a la grilled cheese.
Little Anthony's Diner pays homage to the King in the right way, with sliced bananas and creamy peanut butter in a fried sandwich. The plate filled with fries and fried onion rings really brings it home.
Head to Little Anthony's Diner to dine like a King… well, to dine like "The King" with his favorite sandwich.
For more information, visit littleanthonysdiner.com. 
PB & J Toast at Maynards Market
400 N. Toole Ave.
This one is PB & J toast, elevated.
Barrio Bread levain is toasted and topped with organic peanut butter, house-made jam, and banana.
What really puts this simple, classic pairing over the top is the fresh mint lightly sprinkled on top. The addition of fresh mint provides a bright, herby punch to the classic flavors that you love.
What's even better? This little tartine is available at breakfast or at lunch, making the $5 nosh perfect for anytime the peanut butter craving hits you.
For more information, visit maynardstucson.com.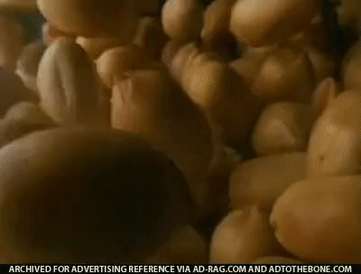 Peanut Sauce at Miss Saigon
250 S. Craycroft Rd. • 47 N. Sixth Ave. • 1072 N. Campbell Ave.
Two words come to mind when we think about the peanut sauce at Miss Saigon: cult favorite.
This sauce has fans. Like, a lot of fans. This is, in fact, the sauce that inspired this list. It's good on pretty much everything, all the time.
It's the perfect consistency for dipping and pouring on spring rolls, eggs rolls, vermicelli noodle dishes, and fried tofu. A friend actually keeps extra sides of this sauce in her fridge at home to use on ice cream — seriously, it's that good.
Miss Saigon, if you're reading this, please just bottle the stuff and let us buy it in bulk.
For more information, visit misssaigontucson.com. 
Do you have a favorite peanut butter item in town? Let us know in the comments.