Show a little more thought by going local.
Want to impress your co-workers and friends at a potluck, but don't want to spend hours on themed cupcakes?
While going the Costco cheesecake variety pack route can be appealing, there's a slew of local options that'll take your potluck presence from "meh" to "more, please."
Here are our choices for local options worth getting excited over.
A most excellent board of cheeses and meats
A giant block of Tillamook or Cabot cheddar is actually great, but if you want a one-stop-shop for everything cheeseboard related, both approachable and high end, check out Rincon Market. They also offer customer cheese and charcuterie platters tailored to your preferences — snag one while you can.
To take it a step further with other deli-type options, check one of the lists below. You can grab one of the deli salads that hold well, or grab some peppers stuffed with goat cheese. The deli display case is your oyster.
Bread, you glorious carb
Need a cheeseboard addition? Look no further.
Here's our list of local bakeries to get fresh loaves of bread baked in-house. Make sure to get there early before they sell out.
Fresh chips & salsa
Don't settle for ketchupy bottled salsas. You live in Tucson, dang it. Not only do you have access to an endless bounty of fresh unique salsas, you also have access to tortilla chips still warm from the fryer. Take advantage of it.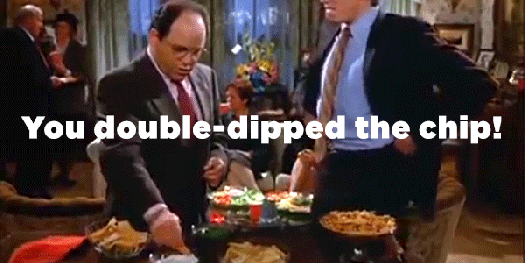 Pizza, pizza! (And more pizza.)
If you're guilty of bringing Little Caesars to a potluck, all is forgiven. Tucson offers an expansive selection of pizzerias in a wide variety of regional styles. From the classic margherita to a buffalo chicken ranch pizza, you're bound to find something conveniently located and appropriate for your crew.
Drool-worthy gluten-free sweets & pastries
If you have a colleague who can't eat gluten, or you just aren't sure what dietary restrictions you'll need to accommodate, play it safe and order from one of these exceptional gluten-free bakeries:
Cookies, pies, and super bon bons
Who wants a stale case of Safeway cookies? Not us. We have local tahini sea salt cookies made with quality chocolate. Not to mention beautiful bon bons and from-scratch pies.
And then there's the wine
While grocery stores will have your 24-packs of cheap beer, local bottle shops around Tucson carry a curated selection of craft beers and exquisite wines. And you can bet these local shops will have more knowledgeable staff than the grocery chain clerk.
Here are our picks for local bottle shops to grab beer and wine to impress (without the kitchen mess) at your next potluck.
Oh, and if you're in a quandary and somehow find yourself hosting the full-fledged meal… check out our November 2019 article Thanksgiving Tucson 2019: Where to gobble up yummy meals or take them to go.
What do you like picking up for a potluck? Let us know in the comments.
[This article was originally written on April 25, 2019, and most recently updated on November 20, 2019.]