It's National Doughnut Day, put a ring on it... a fried, sugary one.
The first Friday of every June is National Doughnut Day, but you don't need an excuse to embrace the selection of doughnuts in Tucson.
Options range from the classic pink-frosted and sprinkled doughnut that Homer Simpson drools over to more recent favorites such as the maple-bacon glazed doughnut or the Hawaiian malasada.
Alvernon Donut Shop
1450 S. Alvernon Way
The most charming of the bunch, this doughnut shop has been around for over 15 years. The owner, Po, is super friendly, and they have a core group of customers. Alvernon Donut Shop is the South Central Tucson doughnut dive.
Standout item: Maple Bacon Glazed Long John, Ginormous bear claw
Why you should go: Friendly staff, charming, B&B-like interior, Maple Bacon Glazed Long John
Keep up with Alvernon Donuts on Facebook.
Amy's Donuts
101 E. Fort Lowell Rd.
View this post on Instagram
Amy's Donuts sells fresh, vibrant doughnuts with toppings that seem limitless. Going big? Choose your own dozen (or half duz) box. What fun!
Standout item: Heart Attack Doughnut
Why you should go: You will always be entertained — by the varied flavors and playful, Tucson-inspired murals that provide endless selfie backdrops.
For more information, visit amysdonuts.com.
BoSA Donuts
6872 E. Tanque Verde Rd.
If you're on the hunt for uncostly, pillowy donuts served in a chill atmosphere, BoSA Donuts might be the one stop donut shop for you. This Phoenix-based concept serves a wide selection of fresh, classically-made donuts daily. classically
Standout item: The classic glazed and cinnamon roll
Why you should go: They don't see a need for reinventing the donut wheel and have committed their focus to honoring the tradition of donut making. And they do it well.
Learn more at bosadonutsaz.com. 
dedicated. a gluten free baker & coffee shop
4500 E. Speedway Blvd. #41
View this post on Instagram
Family-owned and operated, the mission of Dedicated is to prove that eating gluten free shouldn't mean that food tastes bad or carries a hefty price tag. From breads to pastries – all baked fresh daily – the quality of their ingredients and methods are something to write your gluten-free homies about.
Standout item: Pecan rolls
Why you should go: From baked goods and breakfast and lunch menu to coffee shop staples, it's something from a gluten-free food lover's dream.
Learn more at dedicatedgf.com. 
Donut Bar
33 N. 6th Ave.
San Diego-based doughnut shop Donut Bar has been gussying up the Tucson donut scene for over two years now. With weekly rotating menus, vegan donuts, and even grilled cheese donuts, look no further if you're aiming to please a diverse, donut-loving crowd.
Standout item: Oreo Donut
Why you should go: This is the only place in town where you can try a variety of fried pastries while sipping on local craft beer and mimosas.
Scour their menus or place an order at donutbartucsonaz.com.  
Donut King
150 W. Grant Rd.
If you've been confused as to whether King Donut is the same as Donut King, I'm here to assure you, yes, they are the same place. Although, for the record, their sign clearly says "King Donut" with the "King" on top of donut.
Standout item: Regular glazed
Why you should go: You could make a day out of this anomalous Tucson street corner. In addition to King's Chinese Restaurant, there is also the Grant Stone Supermarket — an experience in itself.
For more information, visit donutking.business.site.
Donut Wheel
2630 S. Kolb Rd. • 4801 S. Campbell Ave. • 4524 W. Ina Rd. • 675 W. Valencia Rd.
View this post on Instagram
Located near Golf Links and Kolb, this doughnut shop features a drive-thru and really cranks out some doughnuts. It's hard to know if they're always as busy as they were when we visited but the drive-thru line was longer than at a Starbucks.
Standout item: Apple Fritter
Why you should go: Their apple fritter is big, plump, thick, and only slightly crispy on the edges. It's heavy and a bit oilier than some of the others, but it's one of the best fritters I've tasted.
Keep up with Donut Wheel Ina Rd on Facebook.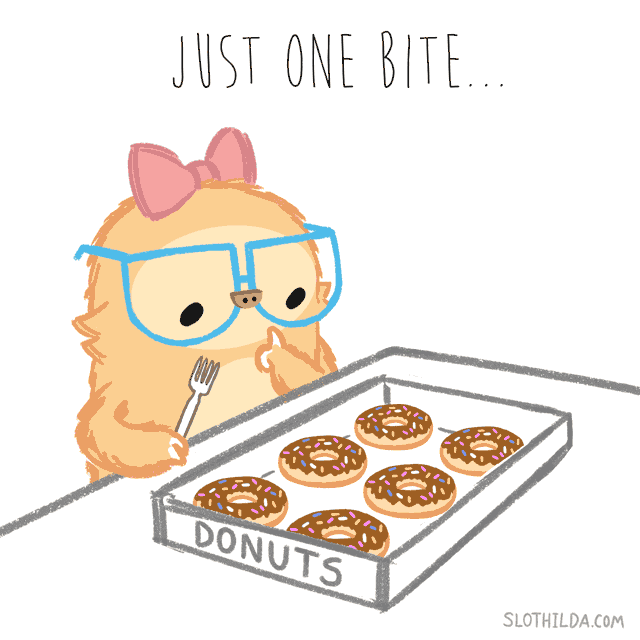 HeeMee Coffee + Bakery
20 E. Congress St. #110
View this post on Instagram
For those who think passion projects and hobbies aren't to be taken seriously, might we suggest taking a page from the book of HeeMee Coffee & Bakery owner HeeMee Kim. What started as a passion for home baking and sharing cakes and treats with those around her transpired into a successful downtown Tucson storefront.
Standout item: red bean donuts, Korean corn dogs
Why you should go: With a unique flavor combination from various cultures, including the owner's Korean heritage, you won't find a selection like HeeMee's anywhere else in town.
For more info,visit heemee.online. 
La Estrella Bakery
5266 S. 12th Ave. • 120 South Avenida del Convento, Ste. 100
View this post on Instagram
While assortments of donuts are available here, you'll find yourself returning for the assortment of Mexican pastries such as the piernas or galletas. Tortillas, tamales, and menudo are also available to bring home.
Standout item: Regular glazed
Why you should go:  This is one of the few places in Tucson that offer Sonoran hot dog-worthy hot dog buns.
For more information, visit laestrellabakeryincaz.com.
Le Cave's Bakery
3950 E. 22nd St.
View this post on Instagram
Though we don't consult PETA on where we should eat, they ranked Le Cave's as one of the top six vegan-friendly doughnut shops in the nation.
Standout items: Apple Fritter, Regular Glazed, Mango Empanada
Why you should go: Vegan options and empanadas.
Keep up with Le Cave's Bakery on Facebook.
Locale Neighborhood Italian
60 N. Alvernon Way
View this post on Instagram
The final piece of the Locale puzzle took form as a lovely cafe nestled into the southeast corner of their Midtown space, and pastry chef Karen Lustig has been dishing out tantalizing baked goods to the community ever since.
Standout item: Vegan Strawberry Cheesecake Cronut
Why you should go: Friendly staff, impressively eclectic playlists, and pastries that look as mouth-watering as they taste
For hours and menus, visit localetucson.com. 
Mendez Bakery & Tortillas
1219 S. 6th Ave.
Mendez Bakery brings handmade breads, pan dulces, and tortillas to Tucson, inspired by Mexico as well as Central and South America. Their menu also includes – you guessed it – donuts! If you're lucky, you might run into the smiling face of Owner Fernando Mendez when you pop in, serving his products from behind the counter with pride.
Standout item: Empanadas
Why you should go: You can count on being warmly welcomed each time you walk in and taste the care with each bite.
Stay in the loop by following their Facebook page. 
Prep & Pastry
6450 E. Grant Rd., Ste. 160 • 2660 N. Campbell Ave.
Ensuring you'll never spell it right, the doissant, illegitimate sister to New York City baker Dominique Ansel's Cronut®, is only available in Tucson at one place. And that's Prep & Pastry.
Standout item: All the baked goods rock, but if you're wanting something of more substance, check out the Cast Iron Duck Confit Hash
Why you should go: If the doissant doesn't sway you, perhaps the breakfast will. It's worthy. But be patient. They get busy.
More info at prepandpastry.com.
Queen Donuts 
5975 W. Western Way Cir. #110
View this post on Instagram

There is no relationship between Queen Donuts and King Donut. Although, someone should open up a Prince Donut and Jester Donut just to add confusion to this Illuminati-like underground doughnut conspiracy.
Standout item: Chocolate cake doughnut and their chicken – yes, chicken
Why you should go: The warm welcome of the owners is enough to brighten your day. The donuts are definitely an added perk.
Learn more about Queen Donuts here. 
SweetScape Bakeshop at Casino Del Sol
5655 W. Valencia Rd.
Located inside the casino near the Bingo Hall, SweetScape offers a plethora of sweet treats including gelato, pastries, shakes and floats, sundaes, breakfast sandwiches, coffee concoctions, and over 15 varieties of freshly-made yeast and cake doughnuts.
Standout item: Maple Bacon & Chocolate Doughnut
Why you should go: Specialty desserts, made-from-scratch breakfast sandwiches, and 18 flavors of house-made slow-churned gelato.
For more information, visit casinodelsol.com.
Honorable Mentions
Downtown's Batch serves up doughnuts every Friday and Saturday. Hand crafted a dozen at a time and perfect to pair with their curated selection of whiskeys or craft cocktails, be sure to stop by the case and peruse their weekly offerings soon.
Houlden's Rise Above has become a vegan household name for many baked goods lovers in Tucson. Serving her passion-filled pastries at eight locations around town and buttoning up her first brick-and-mortar, to be housed at 5029 E. Fifth St., Hannah Houlden is forging a strong path. Stay tuned for grand opening details as they're available.
Where are your favorite doughnuts in town? Let us know in the comments.
[This article was originally written on June 3, 2016, and most recently updated on June 2, 2022]