Food events for the weekend in one place. Get festive.
Disclaimer: You will be in the know regarding all things local — from Sonoran dessert flavors to over-the-top light show gawking— fact.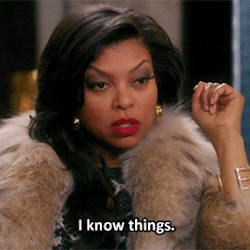 The following events will take place this weekend. For more information regarding event details, times, and ticket purchases, click the links below each event.
Friday, Nov. 16
"Grange Within Range" hosts "Soil to Soul" dinner at Tohono Chul Garden Bistro (MENU)
"Dishes are plated to look and taste like the gardens surrounding the bistro.
This dinner will feature flavor profiles from local purveyors within a 50-mile radius, which are paired with beer from Button Brew House. Other local purveyors joining the dinner are Arevalos Farms, Forbes Meat Co., Green Valley Pecan Company, Malcons Honey, and Peace Love and Smoked Cheese." More…
Ceviche Festival Brings Fresh Flavors to Villa Peru
"Seafood so good it'll make you forget you're miles from the ocean.
The time has come for another Ceviche Festival, and Villa Peru Modern Peruvian Cuisine is ready to deliver it on Thursday, November 15 – Saturday, November 17.
There are going to be a total of 14 different options to try on the menu, and one of the newest additions allows your internal indecisiveness to pick three of the ceviches." More…
Saturday, Nov. 17
Taste Local Flavors & Brews at "Sonoran Harvest: Taste the Desert"
Sample Southwestern delights made with prickly pear and/or mesquite at an activity-filled evening.
Activities include boogieing to the blues, stargazing, lawn games, photo booths, tequila tastings, and more. More…
Diwali Festival Lights Up St. Philip's Plaza
An evening of Indian-themed cuisine and entertainment to brighten the holiday season.
"The evening of delectable food and drinks is part of the week-long multicultural celebration for the Festival of Lights, and will feature food from locals Bombole, Curry Pot, and Indian Twist.
Before or after you check out the Diwali Festival, The Festival of Lights will be on display in Tucson for the first time ever at the Kino Sports Complex from November 8 – January 2." More…
Sunday, Nov. 18


Bake-off Fundraiser "Pies for Paws" Takes Place at Trident Grill III

"Just in time for the holidays, local bakers compete and dish out their best pies.

This is the first time the Arizona Greyhound Rescue has thrown a bake-off like this, and everyone that's already involved is ready to take off with the grand prize.

If you'd like to compete with your best pie, make sure you get registered by calling (520) 647-4557. If you'd like to observe, taste, and cheer on your favorite baker instead, tickets are $20 per person at the door. Tasting begins at 1 p.m. and judging at 1:30 p.m." More…
Happening All Week
Exclusive Bellhop Bar Opens at Loews Ventana Canyon Resort
"For a limited time, grab a cocktail served out of a luggage trunk.
Once you've heard the daily ritual of the opening bell, travel back in time as you step towards the bar in the Cascade Lounge. On the outside, it's clearly a vintage retrofitted steamer trunk, but behind its doors, you'll be embraced with aged apothecary-style bottles — waiting to pour a locally handcrafted drink." More…
While you work your way through the list, we'll be tearing through these. Food-envy?