Foodie events for the week of Dec. 10 - 16.
Still reeling from the multi-day Winter fair? We feel ya. It was teeming with people as well as trays of curly fries, local vendors, and the smell of mesquite grillin'.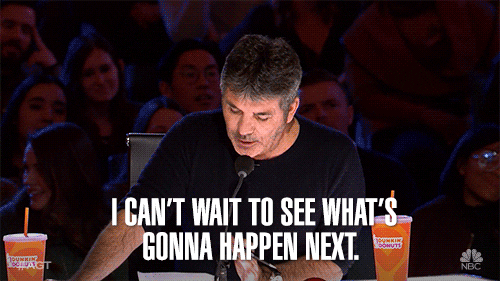 This week begins with a holiday market, promising local goods and cozy drinks, and ends with wintery cocktails and all the wine tasting anyone could wish for.
The article will update throughout the week as events pop up, so keep checking. For more information regarding event details, click the links below each event.
Tuesday, Dec. 11
'Tis the Season for a Holiday Market at Tucson Village Farm
"Gifts and treats made from the ground up at this year's market.
During its Holiday Market, Tucson Village Farm invites everyone to come by and check out the hand-crafted artisan gifts, seasonal food and drinks, a marshmallow roasting, hot cocoa, and a special holiday U-Pick session." More…
Dinner with Chefs & Celebs ft. Tyler Fenton (MENU)
"The monthly dinner series is wrapping up 2018 with one more feast.
For the final collaboration of the year, the PY Steakhouse culinary team has brought in Reilly Craft Pizza and Drink's executive chef and owner, Tyler Fenton.
To follow suit with the previous events, Fenton will team up with Ryan Clark to create a multi-course dinner with paired wine." More…
Wednesday, Dec. 12
"Holidays at the Markets" returns to all Heirloom Farmers Market locations
Five days, five locations, endless shopping and munching opportunities.
"You can get your local holiday shopping done at the Green Valley Village Farmers & Artisans, Trail Dust Town (Home of Pinnacle Peak), Oro Valley Steam Pump Ranch, and Rillito Park farmers markets.
If you're struggling for gift ideas, this is your answer. There are going to be more than 200 farm, food, and art vendors set up, plus plenty of live music…" More…
Thursday, Dec. 13
Winter Wonderland at Series 19
Music, munchies, and specialty drinks will be featured once a week for the month of December.
"Beginning on Thursday, December 6, Santa Claus, his elves, and anyone else craving a drink that tastes like a winter wonderland in a glass can purchase the exclusive cocktails.
Each cocktail — like the Sonoran Hot Chocolate or their spin on the classic Hot Toddie — is Santa approved." More…
Saturday, Dec. 15
Free Wine Samples from Around the World at Rincon Market
"Become a wine aficionado with free tastes and knowledge.
During the free tasting event, you'll be introduced to unique wines from nine different countries — including varieties of sparkling, white, rosé, and red.
Aside from the tastes, you'll expand your knowledge for holiday parties, gifts, or for the simple pleasure of impressing your friends in public." More…
Happening all season


The Gift That Keeps on Giving: "Miracle at Elvira's" Christmas Bar Returns

"Traveling bar returns to Tucson with new Christmas-inspired cocktails.

The launch happened the day after Thanksgiving. Miracle isn't wasting any time setting up its pop-up — now expanding to more than 80 locations around the world.

The pop-up is offering 10 cocktails and two shots (some nice and others naughty), and they'll be poured in themed mugs and glassware to match the wintry, traditional Christmas concept at the bar." More…
10-Year Celebration Specials at Vero Amore, Dove Mountain
"10 years of feeding the city calls for $10 food specials.
In order to give thanks, Vero Amore is celebrating ten years at it's original Dove Mountain location with food specials throughout the month of December." More…
We'll be here, taking advantage of our new downtown location, sipping on warm drinks at nearby coffee shops. Treats are welcome.