Tucson has a wide range of delectable hangover cures, from superstitious remedies to those that are actually nutritious.
Even though it's hard to have an appetite while hungover, you know better than to not eat.
Tucson has a wide range of delectable hangover cures, from superstitious remedies to those that are actually nutritious.
Here's a list of Tucson hangover favorites worthy of enjoying even if you aren't hungover.
Bloody Mary
If you offer someone a glass of straight tomato juice, chances are they'll decline; but add vodka, spices, and an elaborate edible garnish and you'll get a different response.
From neighborhood bars such as Chicago Bar or mystical mountainside brunch at the Ritz-Carlton, Dove Mountain, you don't have to look hard for a bloody mary that'll do the job.
While Prep & Pastry has more of a reputation for mimosas, their House Bloody Mary with guajillo and garlic-infused vodka and a local beer back is one of my favorites.
For additional options, read 15 Bloody Marys for When You're Bloody Hungover.
Breakfast Burrito
If you want to get a breakfast burrito at 3 a.m. before you go to bed, Taco Shop is the best bet.
If you want spicy chorizo in two separate burritos, venture to Barista del Barrio.
For an exceptional breakfast burrito where the tortilla stars, find Anita Street Market.
For additional options, read 7 Best Burritos in Tucson.
Chili
Chili isn't exactly glamorous but it's filling and fairly nutritious for a hangover food option.
For two local favorites, go to Pat's Chili Dogs for some Spicy Chili Dogs or Eegee's for Chili Cheese Fries.
Korean Soup
While Korean soups aren't a common hangover cure tradition in Tucson (yet), they should be. Like menudo, the rich broth and moderate spice in a kimchi jjigae or yuk gae jang will get you up and running.
Dedicated Korean restaurants such as Kimchi Time are an easy option but don't sleep on Korean-owned sushi restaurants such as Takamatsu.
For additional options, read A Beginner's Guide to Korean Food in Tucson.
Mexican Soup: Albondigas, Menudo, Posole
While we haven't made a list of the best menudo joints in Tucson (yet), we can always depend on Birrieria Guadalajara for a wide range of Mexican soups. The birria, pozole, menudo, caldo de queso, albondigas, cocido, and fish soup are all excellent. Just don't forget to bring cash.
If they're too far from you, try your neighborhood Mexican restaurant on the weekend. Even the drive-thru joints will often have a menudo special.
Michelada
The Mexican beer cousin of the bloody mary also serves well as a hair of the dog.
Around Tucson, the michelada usually consists of a Clamato base with lime juice, hot sauce, and any combination of Worcestershire sauce, soy sauce, or Jugo Maggi served on ice in a Tajín-rimmed glass. Don't be afraid of the Clamato. In some strange twist of fate, it pairs beautifully with lagers and pilsners for a savory, sour, spicy, and salty salivating drink.
BK Tacos and El Berraco share the same fantastic michelada recipe. The Neighborhood's michelada is an award-winner.
For additional choices, read 5 Best Micheladas in Tucson.
Pho
When it comes to Vietnam, pho is the restorative soup of choice. The broth is rich enough to get you through the day but delicate enough to not weigh you down.
Thankfully, nobody in town makes outright terrible pho. Miss Saigon and Ha Long Bay have been the popular choice for years but don't sleep on newcomers such as Nhu Lan Vietnamese Food Truck or Vina Vietnamese Street Food.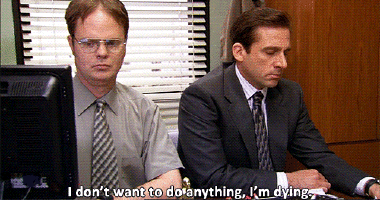 Poutine
If fries weren't heavy enough for you, add cheese curds and gravy for the Québécois classic.
The "Foodiest Poutine Award" goes to Maynards Market & Kitchen for their version with roasted duck gravy, duck confit, and cracklins on the brunch menu.
For a more classic version, check out Union Public House or the new food truck launching this weekend within the Hotel Congress courtyard.
For additional choices, read 10 Picks for Poutine, Cheese Curds & Loaded Tots.
Tumerico
Tumerico is healthy and vegetarian, two things you don't normally associate with curing hangovers. But meals include coffee and a bowl of soup.
Having been to Tumerico hungover more times than I'm willing to admit, I can confirm how rejuvenated I feel after a meal there; regardless of how many shots of mezcal I've had the night before.
To learn more about Tumerico, read our March 2017 article Nine on the Line: Chef Wendy Garcia from Tumerico.
Have a favorite hangover cure? Let us know in the comments.