You found a match (online) and now you have a meet up. Here's where to take 'em.
Coffee may be a standard for a Tinder or Bumble date but what if you want to have fun over a bite or something boozy instead? That's where you start to overthink it.
You don't want to go somewhere too nice because it looks like you're trying too hard. On the other end, the fluorescent lights at hole-in-the-wall joints don't lend enough to the mood. Anywhere too intimate or romantic isn't appropriate for a first date.
Fun is a critical factor, however. Here's our list of picks with the right balance of fun with quality food and drink. We've grouped the spots to suit your needs, so swipe (erm, scroll) to find what you're looking for.
Looking for something low-key, fun, and flirty?
If you're keeping it casual, here are some ideas to lighten the mood.
Batch Cafe & Bar
118 E. Congress St.
If you're hanging out downtown, Batch's doughnuts are drool-worthy. Grab a couple of boozy doughnuts and tuck in with a glass of something strong.
For more information, visit batchtucson.com.
The Boxyard
238 N. FOURTH AVE.
Fourth Avenue shipping container development The Boxyard opened its bar in January 2019.
Four restaurant options are now available there: Percheron Mexican Grill, BXQ (Bronx BBQ), Nhu Lan Vietnamese Food, and Indian Twist.
With plenty of seating, the addition of a second bar, and Fourth Avenue pedestrian entertainment, you'll keep occupied. You can even opt for a double date with your pooches… I mean, if your dogs don't get along, that's your fast ticket out of there.
Keep up with The Boxyard on Facebook.
Desert Dream Ice Creamery
210 N. Fourth Ave.
Brothers Zech and Noah Bergeron own and run light, fresh, fun Desert Dream Ice Creamery.
Lighten the mood or ease your way into a date with a scoop (or two) of their ultra-creamy ice cream before heading along Fourth Ave. With exceptional flavors ranging from Banana and Coyote Track's to simple Vanilla, you're in for a treat.
Keep up with Desert Dream Ice Creamery on Instagram.
HUB Ice Cream Parlor
245 E. Congress St.
Get your ice cream and Choco Taco fix at HUB Ice Cream Factory. HUB Restaurant and Ice Creamery and Playground Bar & Lounge are just down the street, too.
For more information, visit hubicecream.com.
The Scented Leaf
308 E. Congress St. • 943 E. University Blvd Ste. 65
If alcohol isn't your cup of tea, get a cup of tea.
The tea spot has two locations — downtown and in the University area — and is a chill spot to grab something cold and refreshing.
Order by choosing hot or cold, wall (loose-leaf) or tap tea, sugar or no sugar, milk or no milk, and finally lemon or no lemon. Additionally, 15 teas are featured on tap.
For more information, visit thescentedleaf.com.
The Screamery
50 S. Houghton Rd., Ste. 120 • 2545 E. Speedway Blvd., Ste. 145 • 250 E. Congress St. • 5920 Arizona Pavilions Dr., Ste. 100 • 5870 E. Broadway Blvd.
What's not to love about locally produced, quality ice cream?
The tasty seasonal flavors rotate quickly but thankfully certain outstanding choices, such as the Sweet Cream Honeycomb, are here to stay. The Speedway, Congress, and Marana locations also serve coffee if you're aiming for a long night.
For more information, visit thescreamery.com.
Time Market
444 E. University Blvd.
Time Market's casual vibe, convenient location, and quality items make it a great first date spot for almost any type of person.
The wide range of coffees, teas, beer, wine, and even bottled kombucha will accommodate any kind of drinker. Their vegetarian options also stand out based on the quality of their ingredients.
Finally, it's an ideal starting point for other Fourth Avenue and downtown destinations with a Sun Link stop directly in front of the entrance.
For more information, visit timemarket.xyz.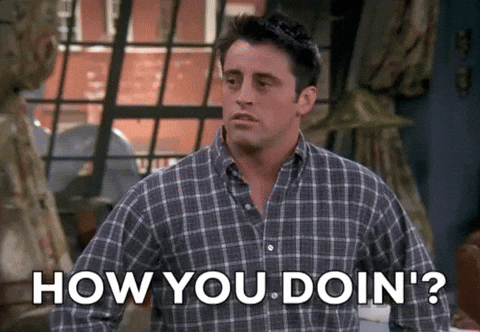 Just in it for the drinks? (Food options included, in case it turns out well.)
Culinary Dropout
2543 E. Grant Rd.
Culinary Dropout is a place where "food and music are life."
How about a beer and pre-dinner snacks at a trendy bar with live music and fun activities (think cornhole and table soccer)?
Just say yes.
For more information, visit culinarydropout.com.
Good Oak Bar
316 E. Congress St.
Since the front takes up so little space along Congress Street, you might mistake it as another door to Little Love Burger, its sister restaurant that provides the pub-based fare.
However, Good Oak Bar is a long and narrow intimate space that offers Arizona beers and wines along with local and regional whiskeys and agave-based spirits. Their spicy fried pickles are legendary.
For more information, visit goodoakbar.com.
Hotel Congress
311 Congress St.
With multiple bars on-site, Cup Cafe, and a solid happy hour, this spot is worth checking out.
There are frequent events with live music and you can even check in to a room if you need — so many options.
For more information, visit hotelcongress.com.
OBON Sushi Bar Ramen
350 E. Congress St.
The fun ambiance is only a preview to the fun food and drink options.
Steam Buns and Signature Sushi Rolls are easy to share, while the newest '90s-themed cocktails will grab your attention.
Its location at the beginning of Congress Street heading into downtown makes it a convenient starting point for bar hopping.
For more information, visit obonsushi.com.
Owls Club
236 S. Scott Ave.
The dim, candlelit environment at Owls Club strikes the balance where both hip youngsters and experienced cocktail connoisseurs can both enjoy themselves with a fine drink and live jazz.
For more information, visit owlsclubwest.com.
The Parish
6453 N. Oracle Rd.
For a festive New Orleans-vibe, check out the Parish. "Liquid courage" is available via specialty cocktails, house-infused liquors, and dozens of different craft beers.
If you feel like showing off your piquant bravado, the house-fermented hot sauces are spicy and addictive.
For more information, visit theparishtucson.com.
Reilly Craft Pizza & Drink
101 E. Pennington St. • 7262 N. Oracle Rd.
Reilly's curated menu offers quality pizzas and more. However, wander around back for the Beer Garden with 40 beers and eight wines on tap.
Head down to the basement for the Tough Luck Club's creative tongue-in-cheek cocktails and comfy booths.
Also, if you're near the northwest side or Oro Valley, check out their new location nestled up next to Tap & Bottle North on Oracle Rd.
For more information, visit reillypizza.com.
REVEL
416 E. Ninth St.
REVEL, an upscale European-styled bar, offers wine-pairable bites such as cheese, charcuterie, and chocolate. Although the bites are fancy, the vibe is meant to be accessible.
"You can have fun and be loud," said Todd Getzelman, who owns REVEL with his wife Celine Getzelman. "It's not a stuffy wine bar."
There you go — wine, bar bites, wine… wine. Get goin'!
For more information, visit reveltucson.com.
The Royal Room
450 N. Sixth Ave.
From colorful glass windows to quirky zebra wallpaper, The Royal Room has created a vibe in town.
Try a signature cocktail such as the Mi Rey for a beautifully crafted start to the night. The furniture is also cozy for leisurely lounging.
Keep up with The Royal Room on Instagram.
The Shelter Cocktail Lounge
4155 E. Grant Rd.
The JFK decor provides a unique retro experience without the crowd of a downtown bar.
The dim lights and pool table create a laid-back environment without feeling too divey. They've also built a reputation for their classic martini.
Keep up with The Shelter on Facebook.
Sidecar
139 S. Eastbourne Ave.
Although midtown joint Sidecar predominantly features craft cocktails, their non-alcoholic drinks are crafted as well. The "softail" Electric Barnyard Heaven features cider vinegar, honey, lemon, cayenne, and ginger.
Sister restaurant Falora is a few doors down, while Cashew Cow is just across the street.
For more information, visit barsidecar.com.
Wanting a bite? Try these:
1702 Craft Beer and Pizza
1702 E. Speedway Blvd.
Beer lovers feel right at home at 1702 with 30 beers on tap, while pizza fans will appreciate the giant slices.
If your date is a hop-head, order the hop bread with an Address IPA. The bottle selection is perfect if you want to take the party elsewhere.
For more information, visit 1702az.com.
American Eat Co.
1439 S. Fourth Ave.
From pizza to poke bowls, American Eat Co. offers a wide range of options under one roof to please both picky eaters and adventurous foodies.
Ice cream, beer, wine, and coffee are also available.
For more information, visit americaneatco.com.
BOCA Tacos y Tequila
533 N. Fourth Ave.
For amazing tacos with the rest of Fourth Avenue within reach, check out BOCA.
The variety of tequilas and local beer are a natural pair with the tacos and fun salsas. The six vegetarian tacos, in particular, are worth eating even if you're a carnivore.
For more information, visit bocatacos.com.
Café Desta
758 S. Stone Ave.
Adventurous eaters will appreciate the flavorful Ethiopian cuisine at Cafe Desta.
Order the Combo for Two and choose from vegan options such as misr, spicy red lentils, or meat options such as alicha doro, chicken cooked in turmeric.
Eating with your hands using injera is also an opportunity to unleash your awkward Liz Lemon or Michael Cera charm.
Keep up with Cafe Desta on Facebook.
Calle Tepa Mexican Street Grill & Bar
6151 E. Broadway Blvd.
For Mexican street food in an environment nicer than a hole-in-the-wall joint, check out Calle Tepa.
Share an order of Manchegos and sling back some margaritas made with their house-infused tequilas.
For more information, visit calletepa.com.
Ermanos Craft Beer & Wine Bar
220 N. Fourth Ave.
Although Ermanos has an extensive beer and wine list, their experimental cuisine is worth a trip of its own. It's approachable comfort food that often manages to incorporate beer in a non-gimmicky way.
The Sonoran Meat & Cheese Board is worth it for the assortment of house-made goodies but the crispy Fries come in a huge portion if you want to play it safe.
For more information, visit ermanosbrew.com.
Ikkyu
2040 W. Orange Grove Rd., Ste. 180
For Casual Japanese Food 101, visit Ikkyu.
The assortment of Donburi is plentiful. The delectable rice bowls range from Spicy Tuna to Sukiyaki Chicken.
The Spicy Tonkotsu Ramen is also worth a trip but only available certain days of the week depending on the season, so give them a call before making the drive. To continue the eastern gastronomy experience, explore the aisles at Lee Lee Oriental Supermarket within the shopping center.
For more information, call (520) 297-9011 or visit ikkyutucson.com.
Mercado San Agustin • MSA Annex
100 S. Avenida del Convento • 267 S. Avenida Del Convento
On the westernmost end of the path of Tucson's streetcar, the Sun Link, resides the Mercado District.
The Spanish colonial style Mercado San Agustin and modern shipping container-based MSA Annex feature several eating and drinking options with some of the best outdoor vibes in Tucson. Explore both for coffee, raspados, burritos, onigiri, and more.
For more information, read our January 2019 article 10 Edible Reasons to Visit the Mercado District or our October 2019 article If you haven't visited MSA Annex yet, here's what you're missing.
Rocco's Little Chicago
2707 E. Broadway Blvd.
From the outside, Rocco's seems like just a homey Chicago joint. The deep dish pizza and wings are the main draw but even the littlest items such as the Caesar Salad and Sugar Cookies are crafted with care.
For more information, visit roccoslittlechicago.com.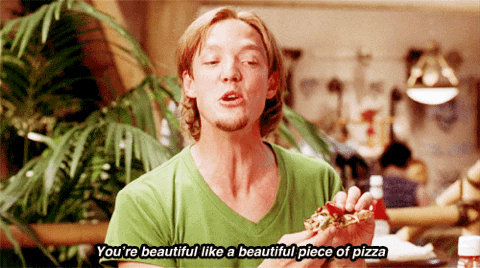 Union Public House
4340 N. Campbell Ave.
If you dig your bourbons, ryes, Scotches, and other whiskeys, check out Union's Whiskey Wednesdays for their impressive selection and comfort food classics.
For more information, visit uniontucson.com.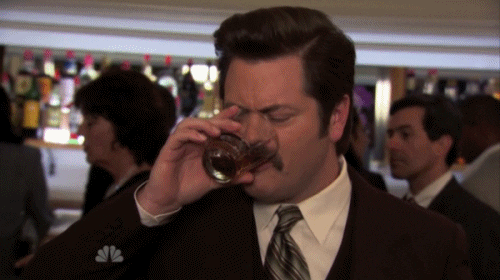 [This article was originally written on October 21, 2016, and most recently updated on October 29, 2021. Kate Severino contributed to this article.]