Here's a list of places to try and... good luck!
If you're a parent, you may fondly remember the days of child-free life when dining out could be spontaneous.
Questions like "Do they have a kids' menu? Are there entertaining activities at the table? Should I just wait until they're 18?" didn't apply.
Being a parent is hard enough without having to worry about meal options for your children when you are dining out.
Some children are happy to eat what's put in front of them, while others would be happy to eat (and only eat) chicken nuggets, bread, and other simple carbs (or not eat at all).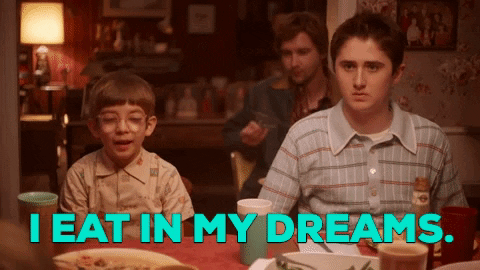 If you need a break from the at-home meal-time power struggle and want to eat out locally, here is a list of restaurants with kids' meals that they'll (hopefully) enjoy. They restaurants are ready for you, with a slew of coloring sheets and crayons to keep the little ones entertained when you're trying to eat your own meal.
This article is written from a mom and daughter's perspective. The budding food connoisseur's only requirement is that the food looks nice (ah, to be young again). All meals are for children 12 and under unless otherwise indicated.
Baja Cafe
7002 E. Broadway Blvd. • 2970 N. Campbell Ave. • 3930 W. Ina, Ste. 322
Baja Cafe is a fantastic brunch spot. They're open from 6 a.m. – 2 p.m. and all items on the kid's menu are priced below $5.
The Anastasia Combo ($4.29) features one egg any style, bacon, ham or sausage, hash browns, and your choice of a buttermilk blueberry or chocolate chip pancake.
Top tip: Get in early to beat the brunch crowd. Seriously.
For more information, visit bajacafetucson.com.
Bear Canyon Pizza
8987 E. Tanque Verde Rd.
Eastside restaurant Bear Canyon Pizza is perfect for families who enjoy pizza (and they have a decent craft beer selection).
With a $5 kids' menu (for kids 10 and under), everyone wins! If you aren't up for pizza, the menu features items such as Pasta Alfredo, Spaghetti, Mac 'n Cheese, and Chicken Fingers. You can add a side of veggies (there you go Mom and Dad), french fries, chicken, or meatballs for $2 more.
For more information, visit bearcanyonpizza.com.
Bisbee Breakfast Club
2936 E. Broadway Blvd. • 410 N. Wilmot Rd., Ste. 110 • 4811 E. Sunrise Dr., Ste. 165 • 4131 W. Ina Rd.
If you aren't ready to pull out all the stops in the kitchen after you wake up, get a fresh start at Bisbee Breakfast Club.
You'll be able to choose from breakfast items such as the Lil Pancake Sammy (two pancakes with one egg and bacon or sausage) or a Kids Short Stack (two plain pancakes) with the option of chocolate chips, blueberries, Blue Granola or Blue Wally for $.50 more.
All meals are $5.99 and include a child-size beverage; the strawberry lemonade with whipped cream earned high praises from our young foodie.
The Tucson locations are open daily from 6 a.m. – 2 p.m.
For more information, visit bisbeebreakfastclub.com.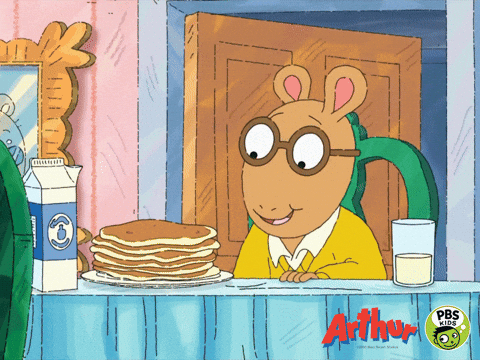 Brushfire BBQ Co.
7080 E. 22nd St. • 2745 N. Campbell Ave.
"The food at Brushfire was nice and warm." Out of the mouth of our young foodie, that's warm praise indeed, we'll take it.
For $7, your children will receive their choice of meat, from BrushFire Pork to Smokey Brisket or Roasted Chicken, with a slice of garlic bread and one side.
For more information, visit brushfirebbq.com.
Culinary Dropout
2543 E. Grant Rd.
Culinary Dropout is a great choice if you're looking for a place with built-in entertainment for the kids that doesn't involve electronics. They have corn hole, ping pong, shuffleboard, and foosball games to name a few.
Their Little Monsters brunch menu includes a selection of breakfast items such as Bread Pudding French Toast, Overnight Oats or PB&J on a Homemade Biscuit with Apples for $4 (with your choice of a beverage for $2).
It's available from 10 a.m. – 2 p.m. on Saturdays and Sundays. 
Looking for lunch and dinner options?
Simple dishes, such as Chicken Tenders, Macaroni & Cheese, Buttered Noodles with Parmesan, or a Cheeseburger can be found on the menu. All are served with a side of fries or apples for $6.
For more information, visit culinarydropout.com.
Cup Cafe at Hotel Congress
311 E. Congress St.
Nestled inside Hotel Congress downtown, Cup Cafe is no stranger to catering for different tastes.
To begin, the kid's breakfast menu includes options such as Brioche French Toast ($5) and Fresh Fruit and Yogurt ($4).
If you're heading out for dinner, pop by with your little one for the kid's Kraft Mac n' Cheese ($6). This popular request is served with a side of veggies. And for when your kiddo eats all of their veggies, they have a dessert carousel. Need I say more?
For more information, visit hotelcongress.com.
Dolce Vita Italian Bistro
1800 E. Fort Lowell Rd., Ste. 168
Take the bambini out for an Italian meal at this mom-and-pop restaurant.
They can choose between Spaghettini, Penne Ziti, or Linguini with choice of marinara, garlic butter, or alfredo sauce ($6) or Ravioli (meat or cheese) with meat sauce ($8). And because well-rounded kid's meals are important, all entrees are served with soup or salad.
For more information, visit dolcevitatucsonaz.com.
El Charro Cafe
311 N. Court Ave. • 7725 N. Oracle Rd. • 6910 E. Sunrise Dr. • Tucson International Airport
El Charro Cafe has as many kid-friendly menu items as they do locations around town. Prices and specials are for children aged 10 and under.
Prices vary from $5.95 to $7.95 and all children's meals come with a drink, refried or whole beans, and apple sauce. Menu items include the likes of Jr. Tacos (ground beef and cheese or chicken), a Bean and Cheese Burrito, Cheese Quesadilla, or Cheesy Nachos — add chicken for $2 extra.
On Wednesdays, two children can eat free with the purchase of a full-priced adult entrée (does not include specialty drinks, extra sides, or dessert).
For more information, visit elcharrocafe.com.
Inca's Peruvian Cuisine
6878 E. Sunrise Dr.
For those with a more adventurous palate, Inca's Peruvian Cuisine has a few kid's menu items to explore. Try the Salchipapas thinly sliced hotdog ($5.75) or the Pollito a la brasa rotisserie chicken ($6.75).
Their child-sized entrees are served with Peruvian-style fries. Our junior foodie thought that the fries "…were crispy and had good seasoning."
For more information, visit incasperuviancuisine.com.
Little Anthony's Diner
7010 E. Broadway Blvd.
Traveling back in time to the '50s for dinner is always a blast.
There are eight menu items for the little be-boppers such as Pasgetti & Meatballs ($5.99), PB & J ($5.99), or Chicken Nuggets ($5.99).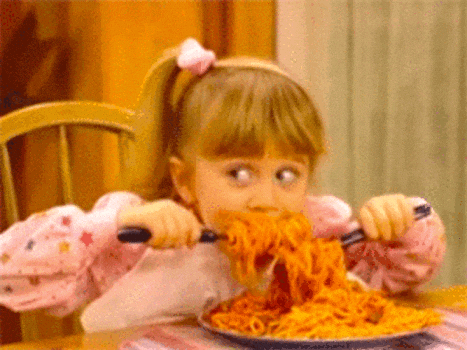 But, of course, what is a trip to Little Anthony's without an ice cream treat such as a Banana Split or a 3 Scoop Sundae?
For more information, visit little-anthonys-diner.business.site.
Oink Cafe
7131 E. Broadway Blvd.
If your child likes to color and you are intro free food, this is for you.
Not a trick.
Get a free kid's meal with the purchase of an adult entrée and two beverages (valid Monday – Friday). All you have to do is download the Bacon the pig coloring page, have your kiddo color it in, and take it into Oink Cafe during your next visit.
Download it here.
For more information, visit oinkcafe.com.
Pastiche Modern Eatery
3025 N. Campbell Ave., Ste. 121
Pastiche offers well-rounded kids' menu options.
"The pasta was my favorite because it was nice and cheesy," remembered our littlest foodie. But, in addition to the pasta, fruit and veg were featured (and eaten).
Parents/childminders, there's a $16 Steak Night Special that's worth checking out on Tuesdays.
For more information, visit pasticheme.com.
Pinnacle Peak
6541 E. Tanque Verde Rd.
With its shops (most notably, the toy store) and post-meal activities, it's no wonder that this place got major kudos from our young foodie.
At Pinnacle Peak, your kiddo (10 years and under) can order a Lil Cowboy Steak ($9.99), Lil Mac & Cheese ($5.99), or the crowd-favorite Lil Chicken tenders ($5.99) and wash it down with Sarsaparilla ($2.99) or a fruit smoothie ($4.99) — if they have an appetite.
Plus, there are pre- and post-dinner activities to entertain the whole family.
For more information, visit pinnaclepeaktucson.com.
Pita Jungle
5340 E. Broadway Blvd. • 7090 N. Oracle Rd., Ste. 128.
Pita Jungle features $5.99 balanced and healthy kids meals where your kiddo can choose a fruit, a vegetable, a protein, and a grain/carb.
Kids also get an activities sheet full of games to keep them distracted.
For more information, visit pitajungle.com.
Prep & Pastry
6450 E. Grant Rd., Ste. 160 • 2660 N. Campbell Ave.
If your child wants to eat from the glorious options on the "adult" menu (or your plate), you can ask to do a half portion at Prep & Pastry.
And if they're a fan of berries, they'll love the pancakes. It's clear that this little foodie has a favorite: "The pancakes come with fruits. They come with strawberries, blueberries, and blackberries." We hear ya!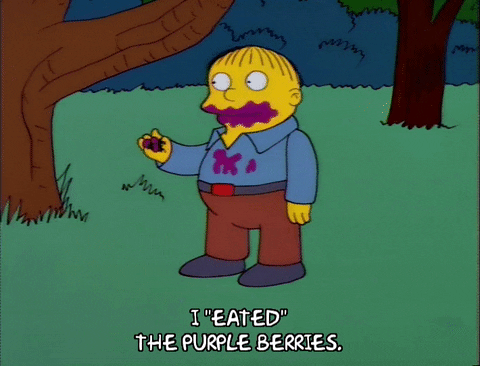 For more information, visit prepandpastry.com.
Seis Kitchen
130 S. Avenida Del Convento Ste. 100 • 1765 E. River Rd.
For a tasty twist on Mexican kid's meal classics, check out Seis Kitchen at either of their locations.
Street Tacos ($6) can be filled with poc chuc, al pastor, cochinita pibil, puerco verde or chicken tinga or you can simply order a Cheese Quesadilla ($5).
For more information, visit seiskitchen.com.
Ten55 Brewing Company
110 E. Congress St.
Why Ten55? A prompt young response, "My mom likes the beer" sums it up perfectly.
Hit up Ten55 Brewing Company for seasonal and German brews and take the kiddos with you. Sundays are considered family days as they have brunch, live music, and board games. You're encouraged to eat, drink, and stay awhile.
The kids' menu consists of the staples such as the Classic Frankfurter Hot Dog made with Ben Forbes meat ($6), House-made Mac and Cheese ($5) and the House-made Corn Dog ($4).
For more information, visit 1055brewing.com.
Tito & Pep
4122 E. Speedway Blvd.
No longer a stranger to the Tucson community, Tito & Pep also caters for smaller palates.
The "mesquite-fired neighborhood bistro" doesn't have a set kids' menu, but they do make accommodations to menu items such as steak skewers, quesadillas, and shrimp (all served with a side of fruit and beans for $8).
And they're open for weekend brunch from 9 a.m. – 3 p.m. Don't hold back.
For more information, visit titoandpep.com.
Tohono Chul Garden Bistro
7366 N. Paseo Del Norte
Between the botanical garden, the prickly pear mimosas, and the gift shop, there's something for everyone.
Tohono Chul hits (some of) the food groups with their kid's waffles: fruit and vegetables, dairy, and carbohydrates. I mean, berries, waffles cut into quarters, and a child-sized side of whipped cream (we're all celebrating on the weekend anyway).
For more information, visit tohonochul.org/dining.
Yoshimatsu Japanese Eatery
2741 N. Campbell Ave.
With options such as the Kids Bento with teriyaki chicken or the non-spicy Panda Curry, Yoshimatsu brings the flavor. Both meals are served with a side of edamame, panda onigri, and fruit for $6.50 — healthy (and tasty) options for everyone.
That is… until you decide to try the Matcha IPA Float ($12) or your child sees someone ordering a dessert. I mean, with over ten desserts to choose from on the menu, Yoshimatsu is a great mealtime compromise (if you have to resort to that). 
For more information, visit yoshimatsuaz.com.
Zinburger
6390 E. Grant Rd. • 1865 E. River Rd., Ste. 101
It's easy to love a spot that can deliver a juicy (child-sized) burger with well-executed fries every time. And those indulgent shakes are a treat indeed.
With feedback such as, "The food was very good. The fries were seasoned very well. The burger was cooked well," we have one detail-oriented young foodie.
Parenting win: happy hour is from 3 – 6 p.m. daily (and they serve wine for half off).
Cheers to that!
For more information, visit zinburgeraz.com.
Where's your favorite place to hang out with your little ones (where they'll actually eat something)? Let us know in the comments.