Look no further for an outstanding month of delicious food & fun
The month of June is shaping up to be an epic collection of culinary events. Although, don't sweat it because we're here to help you organize your free time.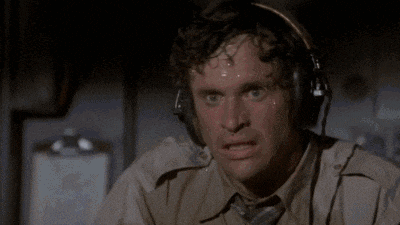 Midway through the month, you'll have your opportunity to honor your father over a nice meal, or perhaps a cold beer at his favorite drinking spot in town, but there are plenty of other events to attend, too.
Whether it's the massive Mexican food festival that's destined to take your stomach on a 23-mile trip or a fierce competition of who's got the best pizzas in town, you'll find something fun (and tasty) to do in the following list.
Click the event banner for more details
Under the title of each event listed below, we've created a banner. If you click on it, the event times and location will appear as well as the option to add it to your Google calendar (so you don't have to).
Get early notifications about upcoming events
Sign up for our 'Special Offers & Events' Newsletter and you'll keep up-to-date with events as they are announced. We also have Tuesday giveaways sent out in the newsletter… so don't miss out.
It's a new month, so why not start fresh?
This Detox Cleanse 101 workshop allows you to taste different juices they've got to offer, all while feeling great in the end.
Friday, June 7
Beer & Doughnut Pairing at 1912 Brewing Company
Here's a great way to spread the cheer on National Doughnut Day.
1912 Brewing Company is hosting a doughnut pairing event for the fun of it.  Irene's Holy Donuts is even coming to the brewery to share their sweets.
Free Doughnuts for Club Sol Members
Casino Del Sol, at 5655 W. Valencia Rd., is offering free doughnuts for the first 777 Club Sol members.
You'll also need to swipe your card at any kiosk inside Casino Del Sol to get the voucher.
Saturday, June 8
Learn new techniques at "Ultimate Date" Hands-On Cooking Class
The Garden Kitchen just announced a special "Ultimate Date" hands-on cooking class for singles or couples from 10 a.m. – 1 p.m. on Saturday, June 8.
Rather than waiting to be served, you'll be serving yourself and learning new culinary techniques for that "special someone" in your life. It's also a great way to surprise your partner with an unforgettable dinner — that is if you don't bring them along for the class. More…
It's a laugh a minute at Tony's New York Style Italian Deli with dinner & a show
Tony's New York Style Italian Deli is hosting a fun night of comedy, plenty of laughs, and dinner from 7 – 10 p.m. on Saturday, June 8.
The Italian dinner — which has yet to be revealed — kicks the night off, which is soon followed by several stand-up comedians beginning at 8 p.m. They include Dom DiTolla, Steena Salido, Tony Bruhn, Ali Musa, and your host, Roy Lee Reynolds. More…
Sunday, June 9
Desert Island Eatery is throwing a "Sayonara Day Party" at La Cocina
The crew is closing down the Campbell Rd. location and will now focus on opening its new restaurant in Phoenix. Keep in mind, Desert Island Eatery will be set up at La Cocina as they dish out food.
Meanwhile, La Cocina will be serving drinks, live music will be brought to you by DJ Selector Spragga, and Atelier Diama Caribbean Style will hosting a fashion show. This is also a family event, so everyone's invited to come down and say goodbye.
You can check out Desert Island Eatery's menu on their Facebook page.
Saturday, June 15
Tucson Originals Pizza Throwdown
The Fifth Annual Tucson Originals Pizza Throwdown is going down at Fresco Pizzeria and Pastaria from 6 – 8 p.m. on Saturday, June 15.
This year's Pizza Throwdown is featuring nine restaurants. In other words, there's going to be a lot of pies being tossed around and waiting for you to take a bite. To make it even more fun, three local breweries are showing up to the event to keep you hydrated and in the steady mode of maximum pizza consumption. More…
"Tucson 23 Mexican Food Festival" has great food, demonstrations, live music & more
JW Marriott Tucson Starr Pass Resort and Spa is hosting the Tucson 23 Mexican Food Festival, celebrating the "Best 23 Miles of Mexican Food in America," once again from 6 – 8:30 p.m. on Saturday, June 15.
If it's your first time hearing of the festival, it includes several restaurants that have been around for years and can be found within a 23-mile area that includes the city of South Tucson, downtown, and midtown. More…
Friday, June 21
Four-course locally crafted feast at Maynards
Executive chef Brian Smith has quite the treat for you this month, and has created a top-notch sequence of wines and food that's making way towards your belly at Maynards Market & Kitchen from 7 – 9 p.m.
In addition, each course will be packed with local flavor and portfolios from four different wine distributors.
Tickets are $78.26 and it'd be best to grab those ahead of time.
Tuesday, June 25
Four-course "Obie & Mike" Wine Dinner at Mama Louisa's
Mama Louisa's Italian Restaurant is serving up its "Obie and Mike" Wine Dinner from 6 – 9 p.m. on Tuesday, June 25. Come hungry!
For the occasion, Mama Louisa's very own chef Michael Elefante has teamed up with chef Obie from the members-only Mountain Oyster Club. Although, no membership is needed for this splendid meal. The wine of choice will be a variety of flavors from Flying Leap Vineyards. More…
Saturday, June 29
2019 Iron Chef Competition & Culinary Experience at Casino Del Sol will rock your tastebuds
Before the competition, you can eat your way through the day during the Culinary Experience. Featured demos from local and national culinary experts will be available, along with products to highlight your personal culinary experience.
After that: the main event. Two competitors will face off before a panel of judges who sample their dishes, but the chefs have yet to be determined.
You can grab your tickets now at ironcheftucson.com. More…
"Nice Cream Social" tasting event at Nékter Juice Bar
The midtown smoothie shop is holding its "Nice Cream Social" to offer tastings of the four new Skoop flavors. On top of that, it will be featuring guest favorites, like the Vegan Coconut Vanilla Skoop and Vegan Chocolate Bliss Skoop.
Three Sisters Culinary Series at Westward Look Wyndham Grand Resort & Spa
The Southern Arizona Arts and Cultural Alliance and Native Seeds Search are throwing the second of the three-part Three Sisters dinner series at 6 p.m. on Saturday, June 29.
The Three Sisters is an agricultural practice that plants three ingredients — corn, beans, and squash — together wisely. More…
Healthy & Delicious: With a Latin Twist Cooking Class
There's no need to give up flavor to cook healthy meals, and that's exactly what you'll be learning to do with n new techniques. By the end of the class, you'll know how to add Latin flavor to your cooking — without the guilt.
Some of the skills taught during the class are making a cold soup, how to make a sauce, and creating full flavor vegetarian entrees.
Call (520) 621-0476 to reserve a spot or register at thegardenkitchen.org/events-culinary-classes.
Events happening throughout the month of June
DOWNTOWN Kitchen "Around the Globe: Sister Cities of Gastronomy" tour
DOWNTOWN Kitchen + Cocktails is starting its "Around the Globe: Sisters Cities of Gastronomy" tour with a special menu from Wednesday, May 21 – Monday, June 24.
Since Tucson became the first city in the U.S. to be named a City of Gastronomy, chef Janos Wilder and others have traveled to other "sister" cities around the world to share the region's culinary history and unique foods. Now, Wilder is ready to share the flavors he's collected. More…
Kingfisher maps out its annual "Summer Road Trip"
Kingfisher is hitting the map and bringing in new menus with its annual "Summer Road Trip" from 5 p.m. on Friday, May 24 – Wednesday, June 5.
The summer promotion, in its 26th season, is a lot of fun because it features a wide variety of appetizers, entrees, desserts, cocktails, and regional beverages — changing it out every few weeks throughout the season. First stop: the Southwest. More…
Know of any other food-related events? Let us know in the comments.