10 minutes & $10 to shop at the convenience store.
Circle K's liquor selection is convenient for most, but vital for these competitors.
Downtown Tucson's The Dusty Monk is hosting the 2019 "Circle K Challenge" from 5 – 9 p.m. on Monday, September 16.
The competition is exclusive for United States Bartenders' Guild members only, but everyone's invited to watch the showdown after each of the competitors have gathered their "poison" from Circle K.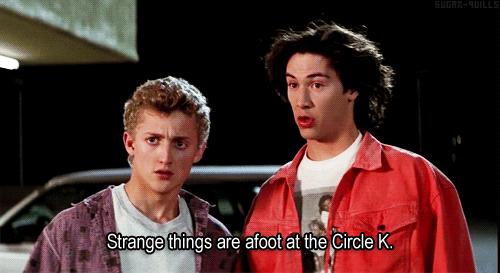 Here's how it'll pan out:
Each competitor will get 10 minutes and $10 to shop for all their ingredients
Everyone will then meet back up at The Dusty Monk
The competitors will then make the "best worst drink" of them all
If you'd like to compete — and are a member of the USBG — you'll want to register beforehand. Those who'd like to watch the competition go down will need to reserve your spot, too.
The Dusty Monk is located at 201 N .Court Ave.  For more information, visit The Dusty Monk's Facebook event page.