Hungry and thirsty, you are?
Star Wars Day (AKA May the Fourth) is the annual celebration of George Lucas' Star Wars films, but you won't need to travel to the dimly-lit Mos Eisley Cantina on Tatooine to get a good drink. This year, a few local restaurants and bars are teaming up on the holiday to bring you Star Wars deals and space-themed parties on Wednesday, May 4.
So, whether you're an Ewok, a Wookiee, or just really, really hungry, you can expect to find themed environments, trivia, prizes, drink specials, and more.
1912 Brewing Company
2045 N. Forbes Blvd. #105
The brewery is hosting a Star Wars Trivia Night at 6 p.m. with chances to win some 1912 Brewing-related prizes. Plus, be sure to dress up in your favorite Star War character's outfit and get an extra discount on your brew.
They're also releasing their Star Wars-themed brew — Then I'll See You in Helles. You can grab that on draft and cans to-go.
For more information, follow 1912 Brewing Company on Facebook. 
Borderlands Brewing Company
119 E. Toole Ave.
The brewery is hosting a Star Wars painting party with Tipsy Picasso at 6 p.m. Also, there's going to be plenty of brews to drink so let the creativity flow.
For more information, follow Borderlands Brewing Company's Instagram. 
View this post on Instagram
The Delta
135 S. Sixth Ave.
Show up to this party in your best Star Wars costume for a chance to win a 45-ounce Rancor and Oola mug set and gift certificates to The Delta and The Parish.
The costume contest starts at 7 p.m. and the raffle will benefit Taking up Space. It's a Tucson non-profit dedicated to increasing Native American representation empowering middle-school-aged Native American girls to develop confidence and pursue their curiosity in Science, Technology, Engineering, and Mathematic fields.
Mos Eisley cantina Menu (Drink me you will…)
The Force – Rum, Blue Curacao, Pineapple, and Cream of Coconut
Dark Side – Dark rum, Passion fruit, Orange juice, and grenadine
Darth Mule – Black vodka, Jedi Blood orange, ginger beer, and lime
RANKOR BITES
Jabba snacks – Klatooine paddy frog legs, Puffer pig bacon, horseradish, black pepper, and Razor moss dip (Translation: frog legs seasoned with horseradish, black pepper, wrapped in bacon, and served with green remoulade)
Wompa Chop – brined bone-in chop, Kajaka root puree, Hoth sauce, and charred and marinated ice plants (Translation: brined and grilled bone-in pork chop, truffled purple yam puree, pickled pineapple cascabel chili sauce, charred mustard green, and chimi-marinated pea shoots)
Boozy Bantha Milk and Cookies – Boga Noga spiked Bantha milk and brown butter coconut sand cookies (Translation: vanilla coconut rum spiked whole milk and brown butter coconut cookies)
For more information, follow The Delta on Facebook. 
View this post on Instagram
Hotel Congress
311 E. Congress St.
It's called May the Fourth be with Ukraine and this one's a fundraiser for global refugees featuring live performances by Miss Olivia & the Interlopers, Greg Morton, Salvador Duran, and Mark Insley. The music starts at 6 p.m. at the Hotel Congress Plaza and donations can be made at the door. While you're at it, take advantage of the tasty bites and drinks at the historic hotel, too.
All proceeds go to World Central Kitchen and the refugee resettlement efforts of Lutheran Social Services Southwest.
For more information, follow Hotel Congress on Facebook. 
Reservation Sensation food truck at The Loft Cinema
3233 E. Speedway Blvd.
Celebrate May the Fourth with a special free screening of Star Wars: A New Hope dubbed in the Navajo language with English subtitles, and enjoy delicious frybread from the Reservation Sensation food truck.
This screening takes place at 7:30 p.m. and tickets may be picked up at The Loft Cinema on the day of the screening (limit two per person).
For more information, visit loftcinema.org. 
View this post on Instagram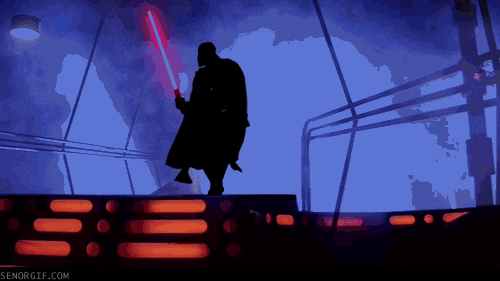 Star Dog at Casa Film Bar
2905 E. Speedway Blvd.
This one begins early at noon and the Film Bar will be showing every Star Wars movie. With 11 films in total, they should have more than enough time to get through the day. Plus, be sure to grab some of the delicious food from the Star Dog food truck, which will be outside beginning at 6 p.m.
For more information, follow Casa Video and Film Bar on Facebook.