'Twas the night before Thanksgiving and the relatives... they're stirring all around the house.
Wednesday, November 23 is a great time to get out and take a load off. Get out of the house the night before, spend some time with yourself or others, and soak up these drink specials happening in Tucson on the unofficial holiday "DrinksGiving." And, of course, it's not a holiday designed to get away from the family so invite them along as well.
The following aren't the only bars celebrating the holiday but are the establishments we noticed having beverage specials or hosting a party of some sort. Oh, and it's not all about beer and alcohol — coffee is involved, too.
Casa Video & Film Bar
2905 E. Speedway Blvd.
The video store is hosting dinner with Fat Noodle as they put on the '90s classic film "The Rocketeer." They've got plenty of beers on tap and in the fridge to keep you warm whether you're watching the movie inside or out on the patio's movie projector.
For more information, follow Casa Video and Film Bar on Facebook. 
Coffee X Change
6841 E. Camino Principal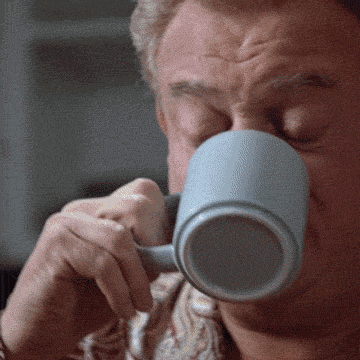 The east side coffee shop is hosting a Thanksgiving concert with delicious coffee creations. Lily Winchester and others will be putting on performances.
For more information, follow Coffee X Change on Facebook. 
Crooked Tooth Brewing Company
228 E. Sixth St.
The brewery will be open from noon-midnight on DrinksGiving and pouring some pre-Thanksgiving brews. Keep an eye out for specials as they'll announce them via social media.
For more information, follow Crooked Tooth Brewing Company on Facebook. 
The Jackrabbit Lounge
2000 N. Oracle Rd.
Starting at 4 p.m., the bar will be offering $5 wells, $5 Jell-O syringes, $5 Harry Potter shots, $5 snacks, $9 tequila shot and Tecate Lite combo, and a $9 whiskey and cold snack combo. Plus, they'll be blasting '90s jams throughout the day.
For more information, follow The Jackrabbit Lounge on Instagram. 
Hotel Congress
311 E. Congress St.
The historic hotel is hosting a Critter Round Up with the local bands Golden Boots, Shooda Shook It, and Kulululu.
For more information, follow Hotel Congress on Facebook. 
Louie's Pub
746 E. Fort Lowell Rd.
Louie's wants you to "gobble till you wobble" at its pre-Thanksgiving celebration. They'll be offering drink specials all day and a DJ will be there to help you bust a move starting at 9 p.m.
For more information, follow Louie's Pub on Facebook. 
The Maverick
6622 E. Tanque Verde Rd.
The country bar will have $1 draft beer, $3 wells, and $3 White Claws. There's going to be live music, too, with The Billy Shaw Jr. Band and entry is free if you bring in a non-perishable food item. All donations support Youth On Your Own.
For more information, follow The Maverick on Facebook. 
Rusty's
2075 W. Grant Rd.
From 7 – 11 p.m., the sports bar will be hosting a DJ that's planning on spinning nothing but the best old-school jams.
For more information, follow Rusty's on Facebook. 
The Station Pub & Grill
8235 N. Silverbell Rd. #105
The sports bar is inviting everyone to bring their friends and family to Thanksgiving Eve. They'll have live music starting at 9 p.m. by DJ Atraxx.
For more information, follow The Station Pub & Grill on Facebook. 
Surly Wench Pub
424 N. Fourth Ave.
Sure, the bar is closed on Thanksgiving but they're throwing a party on DrinksGiving — a karaoke party, as a matter of fact.
For more information, follow Surly Wench Pub on Facebook. 
Westbound
267 S. Avenida del Convento #12
This DrinksGiving, it's party time at Westbound. From 5 – 9 p.m., the MSA Annex will be jammin' with DJ PC Party and DJ NGHTFVR. No cover charge.
For more information, follow Westbound on Instagram.
Whiskey Roads
2290 W. Ina Rd.
Over at the northwest side country bar and restaurant, Jason Mayer Band will be performing on stage for a pre-Thanksgiving bash.
For more information, follow Whiskey Roads on Facebook.