These delightful, spicy drinks bring the heat.
From the chiltepin to the jalapeño, Tucsonans are capsaicin crazy. However, these colorful fruits aren't just reserved for the dinner table.
Check out these discoveries on our search for some delightful, spicy beverages in Tucson.
Oaxacan Dream at DOWNTOWN Kitchen + Cocktails
135 S. Sixth Ave.
DOWNTOWN Kitchen + Cocktails features a well-rounded cocktail menu with options that certainly brings the heat — from chipotle to serrano chili, there's a bite.
The one that stole our hearts was the Oaxacan Dream. The serrano-infused reposado tequila adds just the right heat to this specialty cocktail.
Of course, the house-made grenadine isn't too shabby either. Top it off with a Lucas-rimmed glass for an instant favorite.
For more information, visit downtownkitchen.com.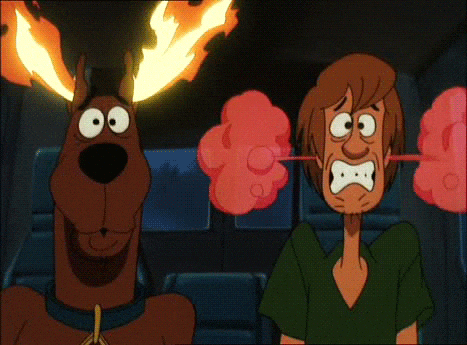 Chiltepin Red at Button Brew House
6800 N. Camino Martin Ste. 160
The Chiltepin red is a "spiced beer inspired by Irish red ales and brewed with fresh lime zest, lemon peel, and chiltepins."
The Button Brew House beer, available in both four packs and singles, "packs a surprisingly strong punch but isn't overwhelming."
If you like a drink with a kick, this one's for you.
For more information, visit buttonbrewhouse.com.
Chiltepin Cold Brew at Exo Roast Co.
403 N. Sixth Ave.
Exo's Chiltepin Cold Brew offers touch of bitter dark chocolate with an upfront chiltepin heat that doesn't overstay its welcome.
For more information, visit exocoffee.com/visit.
Michelada at El Berraco
2960 N. First Ave.
If you're into salty, savory, and spicy flavors, this clamato-based drink ticks the boxes.
The addition of hot sauce, lime juice, and a combination of Worcestershire sauce, soy sauce or Maggi Jugo makes for one moreish michelada.
El Berraco's michelada, served on ice in a Tajín-rimmed glass, lays claim to fame as one of the best micheladas in Tucson.
For more information, visit el-berraco.com.
Mangoyada at Mangos Refresqueria y Cafe
4990 S. Campbell Ave.
Sometimes you need to do your liver a favor and pass on the alcohol, but thanks to the raspado world you don't need to pass on heat.
Raspados are Mexican sno-cones. The Mangoyada at Mangos Refresqueria y Cafe is layered with chopped mango, chamoy, shaved ice, and tamarind candy.
This icy beverage contains it all: sweet, savory, salty, sour, and spicy — a true feast for the eyes and taste buds.
Keep up with Mangos Refresqueria y Cafe on Facebook.
[This article was originally written on June 11, 2014 and most recently updated on July 7, 2019. Kate Severino and Jackie Tran contributed to this author.]