Hair-raising, fiery dishes a chile lover can get behind.
Some like it hot, and if you do, the Sonoran desert is your zone — both when it comes to our sweltering weather and the fiery food that complements it so well.
Here's a short list of some of the spiciest dishes in Tucson, from a smattering of cuisines.
Wings
The Drunken Chicken
Not sayin' you'd have to be tipsy to tolerate it, but The Drunken Chicken's base sauce is like liquid masochism.
It starts at 250,000 Scoville units (the measurement of the concentration of capsaicinoids, or fire factor, and we're talking habañero hot to start) and the heat dial just keeps amping up from there.
But it's a healthy hot. Their chicken is never frozen; it's never shot up with antibiotics, hormones, or steroids … it just gets sauced.
As the old saying goes, if you can't stand the heat, stay away from the chicken, and maybe just get one of their rotational appetizers or perhaps the dessert waffle with Mai Tai Maple syrup instead.
The Drunken Chicken is located at 429 N. Fourth Ave.
Wings Over Broadway
No list of Tucson's spiciest would be remotely complete without a Wings Over Broadway entry.
They make all kinds of award-winning wings sauces, from tres hot to less so, but it's that No Mercy sauce that aficionados really go for.
The honey hot sauce is more balanced, with the thick sweetness not totally negating the peppers' pain but feathering it to last longer and burn more slowly — kind of pleasant, really.
If you're really looking for a body-shaking burn… or to inflict pain, opt for the Afterburner Challenge. It's not on the menu, so you'll have to ask for it.
Wings Over Broadway is located at 5004 E. Broadway Blvd.
Foxy Roxy's Chicken 'n Cone
You could get bone-in or boneless wings at the mobile Foxy Roxy's Chicken 'n Cone establishment, but opt for boneless chicken chunks placed gently in a waffle cone instead.
And when you make that favorable decision, and you're on the quest for hot, top the whole shebang with the scratch-made chili chamoy sauce. It brings the pain.
Bonus for those who aren't foul fans: you can get shrimp with the same sauce selection, not just bird!
Foxy Roxy's Chicken 'n Cone is located at 2125 S. Craycroft Rd.
Southern fried
Pops Hot Chicken Truck
Nashville is the name of the game at Pops Hot Chicken Truck, a mobile dispensary of hot music and spicy chicken thigh sandwiches on smooth brioche buns, tamed by owner/visionary Peter "Pops" Yucupicio's proprietary suave slavocado.
Generous portions meet kindhearted service meet fiery crunch. There is nothing else worth asking for. Except for the fries — they're heart stoppers.
To view their schedule and locations, keep up with Pops Hot Chicken Truck on Instagram.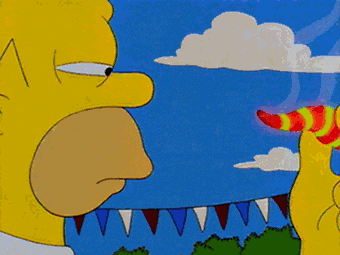 Chinese cuisine
Sichuan cuisine is super hot right now… in all senses of the word.
Chef Wang Chinese Restaurant
At Chef Wang Chinese Restaurant, you can sample more than 100 menu items from that region of China, along with food from the Xinjiang Uygur region to the northeast.
One of the spiciest choices is the Tiger Skin Green Pepper (any menu item featuring the word "tiger" is a high flying red flag) and the House Spicy Dry Chili pork ribs and pigs feet provide a nice simmering burn too.
Chef Wang Chinese Restaurant is located at 356 E. Grant Rd. 
Jun Dynasty
Local Sichuan favorite Jun Dynasty's Stew in Flaming Chili Oil is the best thing in the whole wide world when you're sick — maybe not for your friends and family, but for your personal well-being, and that's what really matters when you're feeling under, right?
The stew is garlicky and teeters on the edge of unmanageably hot (again, the name should probably be a clue).
Select tofu for your protein for the most intense kick (unless you prefer your kicks to come from frog legs because they have those too. And pig intestines.).
All the pickled chili entrees are outstanding as well; the calamari is a house favorite. Really, Jun Dynasty's whole menu is smokin' hot.
Jun Dynasty is located at 2933 E. Grant Rd.
Latin cuisine
Inca's Peruvian Cuisine
Inca's Peruvian Cuisine serves various dishes with a sauce and/or garnish made from the aji amarillo pepper, which, contrary to its translation as "yellow chile" is actually orange, long, thin, and medium-spicy.
They also serve items using the much spicier, habañero-shaped, brick red rocoto pepper, which is ubiquitous throughout the Andes but tougher to come by here in the States than its orange culinary counterpart.
Rocoto tastes something like a jalapeño met a pine tree, which might not appeal, but trust — it's red hot fabulous. It pairs well with seafood: order the Ceviche Mixto or the Tiraditos Classicos made with red snapper to try it for the first time. Then, when you fall in love with its crisp bite, order more peppers on the side.
Inca's Peruvian Cuisine is located at 6878 E. Sunrise Dr., Ste 130. 
Salsa
Some weekend afternoon this summer, do a Hot Red Runaround Tour by sampling the hottest red salsas at the following locations: La Fresita; Barista del Barrio; El Chivo de Oro; BK Tacos; Aqui con el Nene (with tacos to accompany, of course).
Their hot reds are some of the most simultaneously picante and richly flavorful — not just pain-inducing — that we can think of in town (but feel free to suggest some personal favorites in the comments!).
And seldom is a taqueria's salsa verde hotter than the red, but a green selection on The Quesadillas' salsa bar is definitely up there. Inquire — they'll point out which one packs the meanest green punch.
Indian spice
Sher-e-Punjab
Sher-e-Punjab's vindaloo, any kind, is mango lassi-slamming spicy.
Fans know it's not just hot, though — it's a complex, layered curry to rival any Stateside version. The lamb vindaloo is one of the restaurant's most frequently ordered entrees. You can add extra chile to make it even hotter, of course, but try it the chefs' way before doctoring it up.
Have your dining companion get a paneer dish to mellow it out (pro tip: dairy neutralizes heat better than anything else!).
Sher-e-Punjab is located at 853 E. Grant Rd.
Tantalizing Thai
Thai China Bistro
You'll have to ask the chefs at Thai China Bistro to make your food spicy and you'll have to insist on your certainty. They won't refund your food because it's too hot if you requested it higher than a 5 on the spiciness scale of 1 to 10.
Unless Two-Day Numb Tongue is your rendition of pleasure, do not go over an 8. Honestly, just don't. But Level 8 makes the perfect beef larb or Panang curry for a true chile lover. Order the brown rice to accompany. It's always cooked perfectly and its tooth provides a distraction from the pain, somehow.
Thai China Bistro is located at 5121 E. Grant Rd.
Jamaican dishes
D's Island Grill
Jamaican tings are usually so mellow, that D's Island Grill's spicy choices might surprise you.
The chef's chicken and pork jerk dishes are both hot enough to make this list. Both are marinated in a patois of spices, slow cooked on the grill, and thankfully served with (somewhat) cooling vinegary slaw and festival (a doughy dumpling o' love).
You can get any of their assorted types of curry made extra spicy, too — just ask nicely and chill.
D's Island Grill is located at 3156 E. Fort Lowell Rd.
Where should we go in the next round of tasting? Let us know in the comments.