Three courses of magical goodness.
Here's an awesome meal coming out of the kitchen faster than you can say abracadabra. 
Just before the big Lance Burton show, PY Steakhouse, located just inside Casino Del Sol, is throwing a pre-show dinner from 6 – 8 p.m. on Friday, August 16.
This is a perfect meal to grab if you're planning on checking out the Lance Burton: Master Magician and Friends show at Casino Del Sol's Conference Center.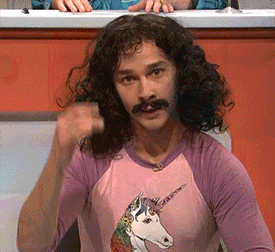 Not only is the show magical, the food is going to be out of this world for your taste buds.
Seats to the dinner are $75 per person, and that does not get you into the magic show afterwards. If you're interested in the Lance Burton show, visit casinodelsol.com.
Magic & Wine Pre-Show Dinner
Welcome Wine
First Course
Magic Crudo – Lightly Cured Hamachi, Jalapeno, Cucumber, Cilantro, Lime Kombucha, and Ginger-Blueberry Ice
Paired with the 2016 The Prisoner Wine Company The Snitch, Chardonnay California
Second Course
Braised Beet 'Osso Bucco' – Veal Glace, Roasted Parsnip, Hayden Mills Polenta, and Fresh Native Corn
Paired with the 2016 Archery Summit Dundee Hills Pinot Noir Willamette Valley
Third Course
Whole Coconut – Dark Cocoa, Coconut Bavarois, Sherbet, Toasted Coconut Milk Crumb, and Pineapple Cake
Paired with the 2015 Round Pond, Late Harvest Sauvignon Blanc, Rutherford
PY Steakhouse is located at the Casino Del Sol Resort at 5655 W. Valencia Rd. To make a reservation, call (520) 324-9350. For more information, visit casinodelsol.com.