Long live happy hour
Why limit happiness to an hour? That's what I always say. And these 15 fabulous spots agree, showcasing noteworthy Happy Hour deals that give you even more reason to round up your homies and start your evening early.
If you're looking for a larger list of Happy Hour specials, read our "45+ Hot Happy Hour Picks in Tucson" article.
Bottega Michelangelo
420 W. Magee Rd.
Bottega Michelangelo brings in a hip, contemporary breath of fresh air, though it's still nice enough for a fancy date if you so desire.
Happy Hour takes place Tuesday – Friday from 4 p.m. – 7 p.m. and offers $4 draft beers, well drinks, and featured wines. If you're in the mood to munch, you can also get half off on all appetizers.
Look out for:
Calamari Calabrese ($4.50) – Spicy Calabrian chili "buffalo style" served with gorgonzola crumbles
Porchetta Sliders ($5) – with house-made giardiniera
10″ Margherita Pizza & a bottle of featured wine ($28)
For more information, visit bottegamichelangelo.com.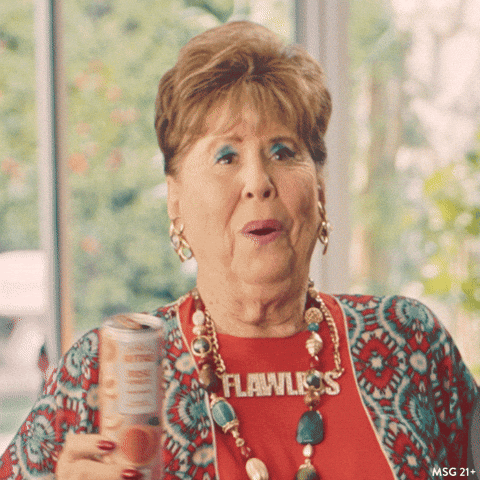 Charro Steak & del Rey
178 E. Broadway Blvd.
Now, this is the Happy Hour we've been searching for!
Charro Steak & del Rey offers a daily half-off Happy Hour from 4 p.m. – 6 p.m. Get half off house wine, wells, drafts, and all aperitivos.
Choices include:
Cast Iron Mushrooms ($5.50) – 100% grass-fed chorizo, corn masa, and queso blanco
Chile con Queso Mini Chimis ($6) – Mini Estillo Charro-style chimis
Prickly Pear-Glazed Albondigas ($6) – 100% Arizona grass-fed meatballs, chiles mixta, and tres quesos
Phew, let's just sip back on a house marg while we think about all of our options, shall we?
For more information, visit charrodelrey.com.
The Delta
135 S. 6th Ave.
View this post on Instagram
The presence of Southern-style cuisine is expanding here in Tucson as downtown welcomes The Delta, the second concept under the owners of fusion gastropub, The Parish.
Served up Tuesday – Thursday from 4 p.m. – 6 p.m. and Fridays until 7 p.m., you can sip on $3 drafts, $6 Old Fashioneds, and get $3 off specialty cocktails and glasses of wine while you nosh on some tasty dishes from a selection of $3 Honky Tonk Tapas.
A few of our favorites:
Cast Iron Corn Bread – Fresh out of the oven cornbread served with fermented candied pecan honey butter
Pimento Cheese Dip – Served with local honey and Tennessee buttered saltines
Cherry Kool-Aid Pickles – a Mississippi Delta original treat, always available
For more information, visit thedelta.com. Infused with the flavors and rebellion of the south, The Delta's sister restaurant, The Parish, also offers a Happy Hour full of soul. 
El Chinito Gordo
2920 N. Oracle Rd.
The crew at El Chinito Gordo doesn't just cook authentic Mexican food, they live and breathe it. And that kind of love can be tasted in every bite and every sip, from their salsa to their margaritas y frescas.
Happy Hour is served up daily from 3 p.m. – 6 p.m., with drink specials including $5.50 house margaritas, $8 Gorda Marias and specialty margaritas, and $6.50 Aguas Locas. Their food deals are also something to make a fuss about, with $3 off all appetizers and $2 off wings and soup of the day.
Some of our go-to appetizers include:
Chori-queso ($9.95) – House cheese blend with melted chorizo, poblano peppers, and green onions
Esquites ($6.95) – Fire grilled corn with crema, queso cotija, chili guajillo, onions, garlic, and cilantro
Rajas Con Crema ($6.95) – Roasted poblano peppers and sweet corn simmered in a cream-based sauce
For El Chinito Gordo's full menu, visit elchinitogordo.com. 
Flora's Market Run
2513 E. 6th St.
View this post on Instagram
From the masterminds behind Prep & Pastry and Commoner & Co. has come Flora's Market Run, housed in what was previously Rincon Market.
Their Happy Hour specials can be ordered up daily from 3 p.m. – 5 p.m., with deals like $2 off all cocktails and $5 drafts and glasses of house red and white wine. It doesn't stop there, also offering a quality selection of food items.
Happy Hour faves: 
Meatball Sando ($8) – Butchershop meatballs, San Marzano marinara sauce, fresh mozzarella, pesto, and house-made bread
Potato Confit Wood Fired Pizza ($13) – Mozzarella, ricotta, rosemary, chili flakes, asparagus, and chili crunch
Oaxacan Old Fashioned ($11) – Reposado, mezcal, maple, dem, aromatic bitters, cardamon bitters, and torched orange
For more information, visit florasmarket.com. 
The Horseshoe Grill
7713 E. Broadway Blvd.
Though you'll find steakhouse and barbecue staples such as burgers, ribs, and brisket, their twist on other dishes really helps them stand out. For example, they have cherries aging in barrels with Templeton Rye, their bacon is smoked in-house, and the beans are soaked for two days before cooking. Color us impressed!
Happy Hour runs 4 p.m. – 6 p.m. Tuesday – Sunday with $2 domestic beers, $5 house wine, margaritas & mules, and $6 bloody marys. They also offer $1 off appetizers if you're in the mood for something to munch on.
Happy Hour favorites:
Burnt Ends ($6.50) – Cubed pork belly caramelized with house-made BBQ sauce and house rub
Loaded Potato Skins ($6) – Filled with melted cheese, bacon & green onions, topped with pulled pork and house-made BBQ sauce
For more information, visit thehorseshoetucson.com.
Istanbul Mediterranean Cuisine & Bar
2945 E. Speedway Blvd.
When it comes to authentic Turkish and Mediterranean cuisine, Istanbul is dishing it out here in Tucson. With quality hospitality also written into the heritage they're serving up, Istanbul's daily Happy Hour specials offer something for everyone.
From 11 a.m. – 4 p.m., everything on the menu aside from soups and appetizers is $1 off, from 3 p.m. – 5 p.m all items on their beer and wine lists are $1 off, and you can get two bottles of Bud Light, Budweiser, or Estrella Jalisco for $6 from open to close.
What time of day will your Happy Hour be?
Learn more at istanbulcafe.com.
The Jackrabbit Lounge
2000 N. Oracle Rd.
The Jackrabbit Lounge is adding some funk and flavor to Tucson, and their Happy Hour deals give you plenty of reasons to check it out for yourself.
Monday through Friday from 4 p.m. -7 p.m., they have $2 off of small plates, $5 wells, $1 off all draft beers, and $2 off signature and draft cocktails. What are you waiting for?
Check out their menu at thejackrabbitlounge.com.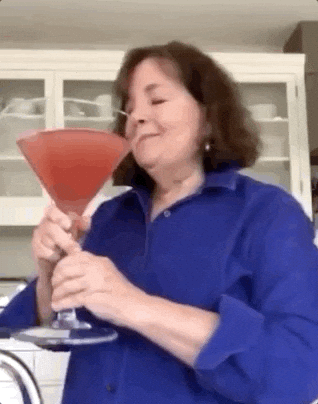 The Monica
40 E. Congress
Flores Concepts has done it again with their latest addition, The Monica. With a full-service bar featuring cocktails, local craft beer, and wine accompanied by a menu of both pantry and plated recipes, their Happy Hour menu is something to write about.
Offered Monday – Friday from 3 p.m. – 6 p.m., you can find specials that include $1 off any draft beer, $2 off cocktails and glasses of wine, and $3 off all pantry Roma-style pizzas by the brique.
While you're there, be sure to ask about their board of wine as well as their $5 and dime specials.
For more information, visit themonicatucson.com.
North Italia
2995 E. Skyline Dr.
North Italia, or North, is a classic Italian eatery with delicious pizza, pasta, salads, appetizers, and drinks.
Their Happy Hour, from 3 p.m. – 6 p.m. Monday – Friday, consists of $5 glasses and $16 bottles of red and white wine, $5 glasses and $20 pitchers of sangria, and all beers are $5 beer. Swing by anytime on a Monday and you'll also find all bottles of wine marked half-off.
They don't stop at drink specials, though!
Popular Happy Hour eats:
Bruschetta ($8) – With the choice of tomato or prosciutto
Margherita or Cacio e Pepe Pizza ($10)
Bottle & Board ($28) – Choose from pizza, bruschetta, or chef's board (meats, cheeses, olives), served with a bottle of the featured red or white wine
For more on North's Happy Hour, visit northitaliarestaurant.com. 
Owls Club
236 S. Scott Ave
View this post on Instagram
The warmth and elegance of Owls Club isn't only present in their stained glass and chandeliers. They really raise the bar with their selection of whiskeys, wines, well-curated spirits, and a modest beer program.
Their Happy Hour doesn't disappoint either, offering discounted drinks such as $5 Old Fashioneds and Tom Collins from 5 p.m. – 7 p.m. daily.
For a look at their extensive drink menu and more, visit owlsclubwest.com.
Proof Artisanal Pizza and Pasta
4340 N. Campbell Ave.
Nestled in St. Phillip's Plaza, Proof is a Happy Hour destination for the Foothills dwellers (we see you up there!).
From 3 p.m. – 6 p.m. daily, catch draft beer, prosecco, and house glasses of red or white wine for $5 along with discounted apps and $10 cheese or pepperoni pizzas.
For more information, visit prooftucson.com.
PY Steakhouse
5655 W. Valencia Rd.
Available only in the lounge, PY's Happy Hour runs Tuesday – Saturday from 4 p.m. – 7 p.m.
Specials include $4 draft beers, select $7 whiskey and glasses of red or white wine, and $7 house cocktails. Baked or raw oysters, $2 each, are also part of their Happy Hour deal.
Happy Hour selections include:
French Cowboy – VSOP Cognac, Rothman & Winter Orchard Pear Liqueur, PX Sherry, lemon, honey, absinthe, and egg white
Mexican Liberace – Mezcal, Suze, muddled blackberry, vanilla cinnamon, syrup, lemon, and soda
Rickhouse James – Rye whiskey, St. George Spiced Pear, passionfruit, lime, and cardamom bitters
For more information, visit casinodelsol.com.
The Royal Room
450 N. Sixth Ave.
View this post on Instagram
From colorful glass windows to quirky zebra wallpaper, The Royal Room definitely has a vibe. And they mean business with their seasonally-changing menu of signature cocktails and daily Happy Hour deals.
Stop by from 4 p.m. – 7 p.m. any day of the week and get $1 off any bottled wine or draft beer pour. Not to mention $5 Old Fashioneds, margaritas, and draft red or white wine from open to close, daily.
Talk about getting treated like royalty.
Keep up with The Royal Room on Facebook.
Zinburger
6390 E. Grant Rd. • 1865 E. River Rd.
View this post on Instagram

Zinburger is an old-school burger joint with a twist.
While using only certified Angus, their assortment ranges from the Zinburger to the Bruce Lee Burger, with shakes, salads, and sides also deserving of attention.
From 3 p.m. – 6 p.m. daily, they offer a feast of discounted items to craft your ultimate Zin experience. Drink deals include half-priced wine glasses and bottles, $3 draft pints, and $5 wells. Get your food on with $4 sides, $5 premium sides, $6 Zini Burgers, and dessert options including $2 floats and $3 pie.
What are you waiting for?
Happy Hour items include:
Hand-cut and Sweet Potato Fries ($4)
Jalapeno Popper Zini Burger ($6) – Cream cheese, fresh fried jalapeños, lettuce, and chipotle mayo
Tres Chiles Spicy Margarita ($6) – Jalapeño tequila, mango, habanero, yuzu, bell pepper, and chili lime salt
For more information, visit zinburgeraz.com.
If you're looking for a larger list of Happy Hour specials, read our "45+ Hot Happy Hour Picks in Tucson" article.