Big prizes if you're the lucky winner.
Once a year it's officially all about pita, and Pita Jungle is celebrating big this year for "National Pita Day" on Friday, March 29.
In addition to the national holiday it's also Pita Jungle's 25th anniversary, and it's running a promotion called "The Golden Pita."
Think of it as a Willy Wonka-inspired event because everyone will have the chance to win prizes if they're lucky enough to score a special golden wrapper. The golden wrapper will be hidden under the regular wrappers, so you'll need to be on the lookout.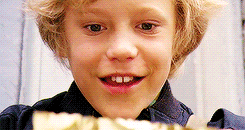 For one lucky winner, the grand prize is food from Pita Jungle for an entire year. There will also be 24 other winners throughout Arizona who could win $50 in Pita Dough (a Pita Jungle gift certificate).
The prizes are only valid with dine-in orders on National Pita Day.
Also if you've won, don't storm out and proceed to dance in the streets with excitement because you've got to let management know you've won before leaving.
There are two Pita Jungle locations in Tucson found at 5340 E. Broadway Blvd. and 7090 N. Oracle Rd. For more information, visit pitajungle.com.