Your one-stop compilation of fun times this summer.
It's July, summer is in full swing, and it's time to enjoy life.
Need more reasons to go outside this month — even though the overpowering heat from the sun's rays are beating down on you? Look no further.
While some Tucsonans skip town for the summer, others will be enjoying dinners, events, and fun happenings around the city (such as those mentioned below).
Click the event banner for more details
Under the title of each event listed below, we've created a banner. If you click on it, the event times and location will appear as well as the option to add it to your Google calendar (so you don't have to).
Get early notifications about upcoming events
Sign up for our 'Special Offers & Events' Newsletter and you'll keep up-to-date with events as they are announced. We also have Tuesday giveaways sent out in the newsletter… so don't miss out.
Friday, July 12
New Collaboration IPA Release by Crooked Tooth Brewing Co.
Crooked Tooth Brewing Company has joined forces with Casas Adobes Oral Surgeryto release a new brew from 6 – 9 p.m. on Friday, July 12.
So, what was their inspiration for the COAS IPA?
It's a tribute to the classic childhood treat, the creamsicle, but it's also benefiting the Children's Emergency Dental Fund at El Rio Health. …More.
Saturday, July 13
Doma's Delights Hosts Italian Pop-Up Dinner
Personal chef and catering company, Doma's Delights, is hosting a pop-up dinner with a first seating at 5 p.m. and a second at 6:30 p.m. on Saturday, July 13.
Dominique Stoller, who was recently the executive pastry chef at HUB Restaurant and Ice Creamery, is using her exceptional culinary skills at the first pop-up with her company.
There will be two seating times, so choose wisely, and it's $80 per person. …More.
Elaborate HSSA 75th Anniversary Banquet Dinner
The Humane Society of Southern Arizona is celebrating 75 years with a banquet dinner, a live auction, and a talk with guest speaker and Emmy Award-winning television personality Brandon McMillan of CBS' "Lucky Dog".
Tickets to the dinner range from $74 – $125 per person. Read more…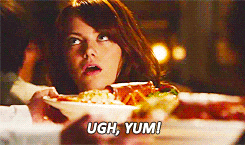 Local chefs & breweries join forces for the second annual "Brews & Bites"
Tucson Original Restaurants and Baja Arizona Craft Brewers have collaborated to create a unique tasting menu inspired by Tucson's growing craft beer scene.
Everyone attending will enjoy small plates paired with beer from the featured menu of competing collaborations. Once you've had enough to eat and drink, you'll vote for your favorite.
Tickets are $35 per person. Read more…
Tuesday, July 16
Summer Pappy Bourbon Flight Tasting at Batch Cafe
Batch Cafe & Bar is hosting a special tasting event of Old Rip Van Winkle Distillery's whiskey from 6 – 7 p.m. on Tuesday, July 16.
The event is extremely limited, with only 10 tickets available, so make sure to grab your tickets sooner rather than later.
Tickets are $120 per person — tax and gratuity included — and that'll get you four pours of some of the most sought after spirits around. …More.
Wednesday, July 17
Humane Society's "Wood Down Wednesday"
"Woof Down Wednesday" returns as the Humane Society of Southern Arizona teams up with several local restaurants on Wednesday, July 17.
It shouldn't hurt to be a homeless pet, and donating doesn't have to hurt your wallet either. All you've got to do is eat at any of the participating restaurants and they'll donate anywhere from 10% to 50% of what you spend on your meal.
It's not all about food either. This year breweries, popular drinking spots, and even an art studio are pitching in to help those in need. …More.
Thursday, July 18
"Farm to Fork" Summer Feast Series at Café Botánica, round 2
What you can expect is a family-style dinner at a shared farm table, which is perfect for hanging out with friends or begin new conversations with strangers. In addition to the cuisine, you'll be able to tour the gardens, soak in the music, and get out of your seat and dance (if you so desire).
Tickets are $75 per person and must be purchased beforehand, mainly because of the limited seating. You can save your spot by calling (520) 445-5394.
Friday, July 26
Casa Marana & Donut Wheel host Homer Simpson-approved doughnut & beer pairing
The northwest side drinking spot, Casa Marana, has invited Donut Wheel down for a sweet evening of beer pairings from 6 – 9 p.m. on Friday, July 26.
It may have a been a rough time before the Ina Rd. construction project wrapped up, but the doughnut shop was tasty enough to stick around. …More.
Throughout the month
DOWNTOWN Kitchen + Cocktails highlights Panama City in Around the Globe tour (MENU)
DOWNTOWN Kitchen + Cocktails continues its "Around the Globe: Sisters Cities of Gastronomy" tour with a special Panama City menu from Monday, June 24 to Monday, August 19. See menu…
JUNE
In addition, a Cooking Demo & Multi-Course Dinner will take place at The Carriage House on Friday, June 28 from 6 – 9 p.m. Seats are $70 per person and you'll get a copy of all of the recipes and a multi-course dinner with drinks. See more…
Kingfisher maps out its annual "Summer Road Trip" with delectable new bites
Kingfisher is hitting the map and bringing in new menus with its annual "Summer Road Trip" from Thursday, July 18 – Thursday August 1.
The summer promotion, in its 26th season, is a lot of fun because it features a wide variety of appetizers, entrees, desserts, cocktails, and regional beverages — changing it out every few weeks throughout the season. This month's menu will feature cuisine inspired by the Midwest.
Know of any other food-related events? Let us know in the comments.